The "C-word": The Role of Context in Preventing Alcohol-Facilitated Sexual Assaults
Colleges & Universities • 5 Minute Read
The "C-word": The Role of Context in Preventing Alcohol-Facilitated Sexual Assaults
Education on consent is critical, but have you considered the context of that education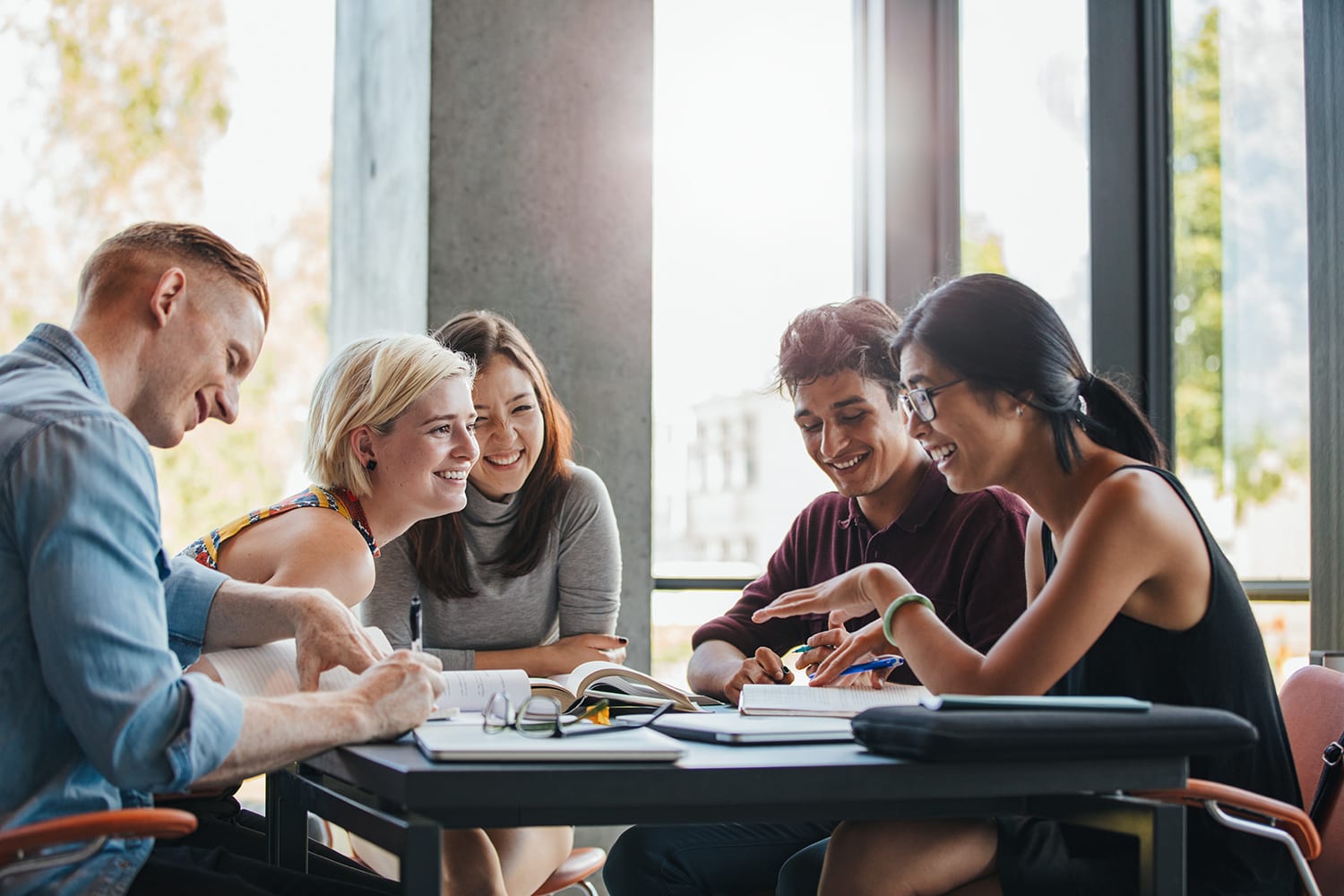 If you work on a college campus, "consent" is probably the first "c-word" that comes to mind when thinking about the relationship between alcohol and sexual assault. As former campus-based prevention practitioners, we have both certainly witnessed–and delivered–a LOT of individual-level training on the role of alcohol and consent. These trainings, typically including such learning outcomes as:
Understanding how alcohol can impact a person's judgment and impede their ability to clearly communicate about consent
When a person is incapacitated by alcohol, they cannot give valid consent

How someone who intends to commit harm may intentionally use alcohol to make someone more vulnerable to violence 
All of these elements are essential, and EVERFI's college sexual assault prevention and substance abuse misuse prevention digital education courses deliver these objectives to millions of unique learners every year. Too often an institution's efforts to address the nexus of alcohol and sexual assault both begins and ends at delivering training to individuals and ignores the other "c-word"–context.
How Context Influences Alcohol-Facilitated Sexual Assault
When we talk about context, it means considering how a person's environment cues, shapes or reinforces their perception, beliefs, or behaviors. Environmental cues can reinforce positive or negative behaviors, can either strengthen or undermine individual-level training and can set up specific expectations about how individuals act in that environment. Researchers call this the expectancy effect. Let's take a too-common example: the alcohol-fueled house party, where the ready access to copious amounts of alcohol is one of the key features of the event.
Students can be impacted by a number of contextual factors that increase the risk for alcohol-facilitated sexual assault. Here are a few: 
Students may feel pressured to drink more alcohol than they normally do to meet the expectation of and not be prepared for the physical effects of alcohol intoxication

Drinking within a social context can also prompt gendered contextual expectations related to alcohol consumption–specifically that women who consume alcohol are more interested in sexual activity than those who do not drink alcohol

Participation in the party can signal to individuals that everyone there has agreed to, or is okay with, what happens at the party. This expectancy can serve as a justification for predatory behavior on the harm doers part and can lead to victim-blaming by others and self-blame by the person harmed–" everyone knew what kind of party it would be"

Bystanders may not see, or ignore, concerning behaviors because the context normalizes or downplays these cues. 
Even the most robust individual training is unlikely to be strong enough to overcome these powerful contextual cues–and it is one reason why effective prevention strategies must include both individual-level training as well as environmental prevention measures that increase the likelihood that students will be able to use the knowledge and skills they've acquired and follow-through on their positive behavioral intentions.
Integrate Context into Your Sexual Assault Prevention Training
First, alcohol and sexual assault prevention practitioners can collaborate on developing environmental management approaches to addressing these high-risk environments. The tools for addressing context are well-established in the alcohol misuse prevention professional field–and relatively new in the college sexual assault prevention world.
Additionally, prevention professionals on campus should also seek to identify and correct the common misperceptions related to alcohol use and its relationship to sexual activity and sexual assault. Lastly, campuses should include context-specific content in bystander intervention training to surface and help overcome these challenges. 
These efforts, together with effective ongoing education at the individual level, will increase the effectiveness of both of these efforts, and work to create a safer, healthier, and more respectful campus experiences for all students.