Transitioning Collegiate Recovery Programs Online to Maintain a Community During COVID-19
Transitioning Collegiate Recovery Programs Online to Maintain a Community During COVID-19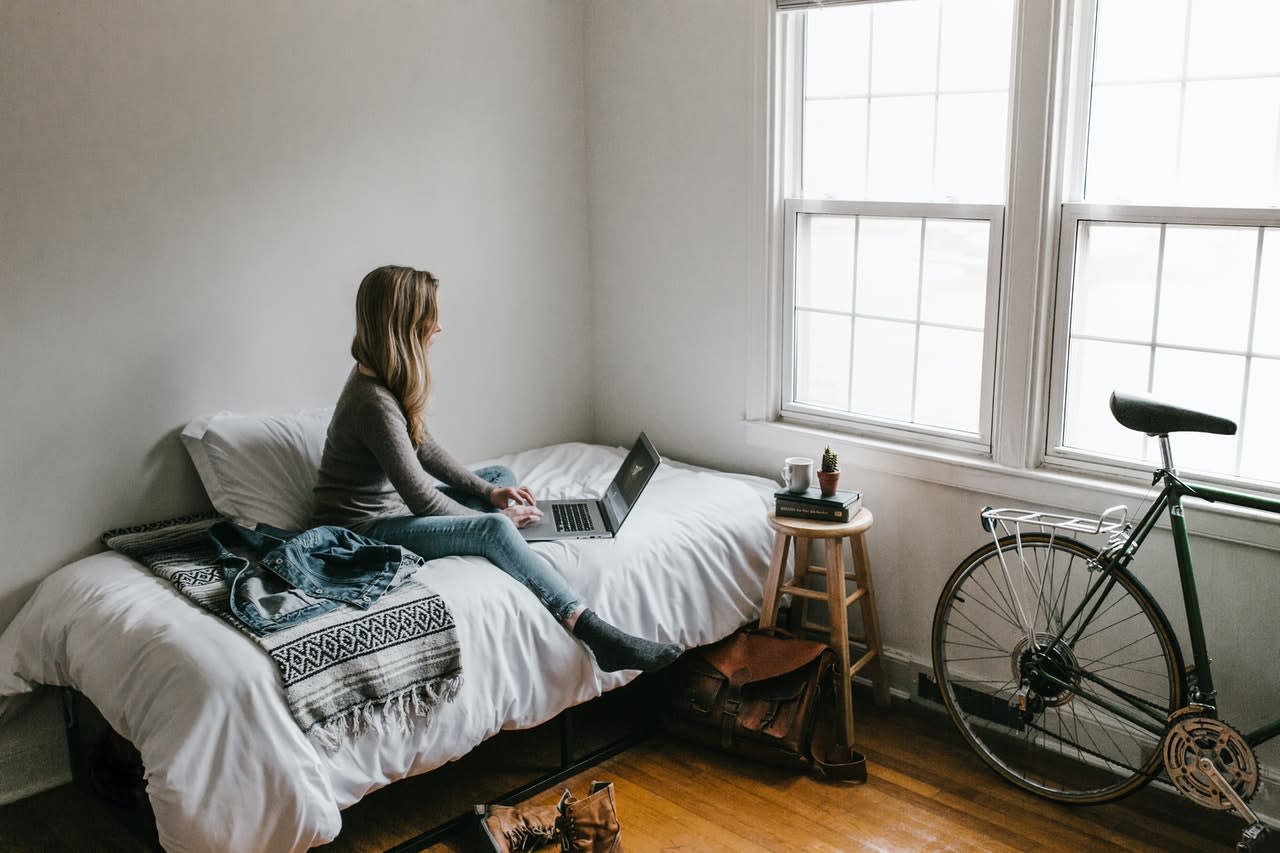 Beth DeRicco, Principal, DeRicco Consulting
"Maintaining a network can be a 'life saver' for people in recovery, especially at a time when they're being forced to isolate." – Dr. John F. Kelly, professor of psychiatry in addiction medicine, Harvard Medical School
As campuses around the country made the shift to distance learning due to the COVID-19 pandemic, those charged with overseeing collegiate recovery programs (CRP) and resources have had to quickly identify what it all means for a community that is one of our most resilient, but at the same time one of our most vulnerable.
This is the first of a three-part series exploring the concept of virtual collegiate recovery. Part one will provide considerations and strategies for maintaining continuity of services, specifically, how to best replicate in-person interactions and campus community that only weeks ago were provided through campus-based support meetings and informal social gatherings. This is particularly important for a population that relies so heavily on community and connection to stay healthy. At the same time, there is research to suggest that creating a sense of connection may not require the same amount of face-to-face, physical contact with others that was previously assumed.
We recognize that not all campuses have an established set of programs and services for students in recovery. We encourage these campuses to use the information and resources provided here to consider how the current environment may create opportunities to identify the specific needs of students in recovery in your community and build capacity for the future.
Using Technology to Replicate In-Person Collegiate Recovery Programs
Online collegiate recovery supports are a no-brainer when considering the digital native or those who, regardless of age, are more comfortable in a digital environment. But considerations may be more varied than age and comfort level alone. Ready access to technology, location, life experiences, and living environment are among the variables to keep in mind before moving to a fully online collegiate recovery strategy. While one person may be comfortable disclosing or engaging in the online environment, would someone with children in the next room feel the same? At the same time, an online community may be more appealing for those who haven't taken advantage of in-person campus resources prior to this new opportunity.
How to Select the Right Tool for Virtual Collegiate Recovery Program
Functionality for Collegiate Recovery Community
Zoom has quickly emerged as the preferred option for group engagement because of its capabilities, ease of use, and because it is HIPAA compliant. That said, campuses are encouraged to explore whether other modalities may offer similar benefits for their virtual collegiate recovery program.
Cost of Virtual Collegiate Recovery Program
Online platforms and applications must bridge the economic divide. Some of the Zoom capabilities that appeal to administrators are included as part of its no-cost version, but there are other paid, third-party Zoom integrations that schools can use to give the platform a more "classroom" feel. Google is also popular, and they've recently made the premium version of their Hangouts platform free to the public. Maybe your campus is already under contract with a technology platform or tool that could be used and would likely already be familiar to students. Whichever tool you choose, it's essential that it has the look and feel needed in order to create a welcoming environment for your collegiate recovery community.
Confidentiality and Anonymity During COVID-19
The size of the group and level of access may also play a role – the bigger the meeting, the more people may loiter in the background if an open-access code is provided and shared outside of the group. And what about when their name pops up on the screen as they are ready to share? Make sure any potential tool has safeguards in place to prevent public access, particularly when group members may have to identify information within camera range or on the screen. See additional recommendations from OSU for creating an atmosphere where anonymity and safety are protected during online collegiate recovery sessions.
User Comfort
Is navigating the online tool environment intuitive, regardless of experience and comfort in an online environment? How will you assuage fears or concerns of using publicly available tools for collegiate recovery program? What messages or processes can be put in place to proactively address any potential concerns?
Type of Interactions
Some tools may be more appropriate for group engagement versus one-on-one interactions. Look for tools that enable a group interaction, but also provide the ability to "break off" from the larger setting to have a smaller group or one-on-one conversations.
Virtual Group Meetings
Meeting Manager
A manager (or moderator, or other appropriate names) for a 12-step or other support group meeting is not a facilitator or a trainer. This individual is someone who will open and close the meeting, call on group members, and ensure that everyone has a chance to share. Managing online will not be much different than in person, and as much as time and "burning desire" allow, most of the group members should be able to share.
Setting Ground Rules for Collegiate Recovery Meetings
Managing the process of sharing stories in an online setting might be cumbersome at first and rely heavily on ground rules much like the AA Traditions.
Consistency is Key for Collegiate Recovery Communities
Disruption in routine is especially challenging for people in recovery, so be sure to stay as consistent as possible with the day, time, and format that was being provided for meetings when on campus. For example, women only, open/closed, GLBTQIA, Step, literature, or beginner. This presents another opportunity to potentially broaden the types of meetings provided since the availability of physical space will not be a barrier in a virtual setting for collegiate recovery communities.
Social Engagement
In addition to support groups, informal and formal social interactions play a significant role in building and maintaining a sense of community in collegiate recovery programs. Campuses should identify ways to provide virtual settings for students to gather informally. For example, Ohio State University provides a 24-hour virtual lounge giving students the ability to come and go with others or individually. And as the world transitioned to an online environment, numerous companies and organizations created opportunities for people to virtually connect in a mix of social settings (e.g., movie rooms, book clubs, virtual game boards, etc.). Many students – particularly those more familiar with technology – may find their way to these resources on their own. However, professionals working with students in recovery should share this information broadly to ensure everyone is aware of what is available. Importantly, they should identify and prioritize no-cost resources or, if possible, consider covering the cost in order to remove any financial barriers to access to your collegiate recovery program.
Assessment and Evaluation of Online Collegiate Recovery Programs
As natural calamities like COVID-19 may catalyze online support settings for the prevention through recovery supports continuum, this high and urgent need should not preclude a thoughtful and strategic approach. To that end how can we evaluate our online collegiate recovery program efforts? As with any prevention effort, we should set SMART goals for online support meetings, mentoring sessions, and other forms of engagement.
We are navigating a new world that is providing challenges, but also opportunities to contribute to the base of knowledge about this important work. Think about, for example, whether 12-step meetings in an online environment mirror what we know about their effectiveness from the literature? How (from a programmatic and a process standpoint) can the online collegiate recovery environment broaden and deepen the comprehensive offerings for people in recovery? Does the online environment provide greater opportunities for more diverse populations to receive support, or does it present barriers that may potentially limit the participation of certain populations in collegiate recovery programs? As technology continues to evolve, it is critical for us to better understand it's role in supporting those in recovery, not only in our current environment but in the future.
Resources to Help Transition Collegiate Recovery Programs Online
Note: Technology resources cited here are included for informational purposes only and do not imply an endorsement by EVERFI of any specific product or tool.
Digital Recovery Apps (cost and no-cost options) 
24 Hours a Day and other recovery apps by Hazelden ($2.99 to $5.99)
12 Steps Companion — a comprehensive sobriety tool ($2.99)
I Am Sober — tracks milestones, builds new habits, and provides motivation (Free with in-app purchases)
Sober Grid — a sober social network (Free with in-app purchases)
SoberTool – track recovery, includes a feature to calculate estimated savings from staying sober (free)