3 Ways Financial Education Improves Your Content Marketing Strategy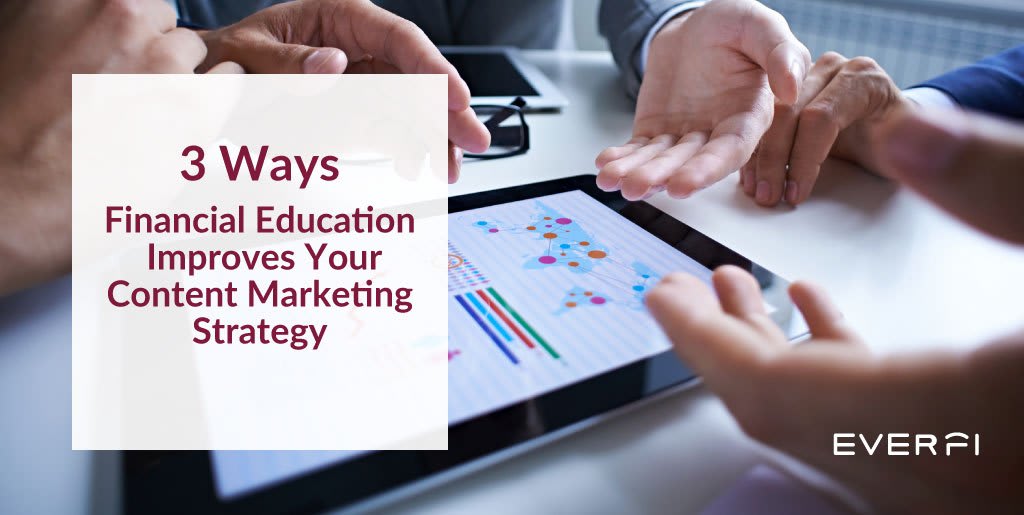 You probably already offer some form of financial education to your account holders at your financial institution, but have you been using it to gain new account holders or up-sell your current ones? Of all the different kinds of content that financial institutions can offer to their consumers and prospects, financial education might be the most powerful. How and why is it the most effective content marketing? There are three primary reasons:
Financial education lets you show off your expertise.
Consumers and prospects want to increase their financial knowledge base, and banks and credit unions are in the perfect position to provide this knowledge to them. By offering free online programs geared towards consumers' needs, you are simultaneously helping your audience and building trust, positioning yourself as the go-to provider for valuable information and products.
Financial Education helps you learn about your audience.
Other forms of marketing can be hard to track, but online learning modules require a free log-in process. Requiring consumers to register allows you to gather consumer data, track their progress through the online course, and follow up afterward. This free log-in process allows you track more data about your consumers, which will allow you to target your key personas and tailor the marketing messages to their life stage or needs more effectively.
Financial Education transforms your audience.
As your consumers move through your financial education programs, they become more informed account holders. They'll be able to make better decisions, show greater interest in more of your services, and grow into brand ambassadors. Sound too good to be true? This is supported by recent research by Powered Inc., which showed that consumers who purchase banking services after engaging in online financial education are more than 90 percent more likely to tell friends and family about their experience.
Financial education can be a valuable part of your overall marketing strategy. Get the most out of your 2018 strategy by learning more about implementing a digital marketing program for your financial institution. Download our complete guide, The Ultimate Guide to Financial Marketing Success in 2018 to get started today.