Corporate Social Responsibility Examples from Electronic Arts, Mastercard & TIAA
Corporate Social Responsibility Examples from Electronic Arts, Mastercard & TIAA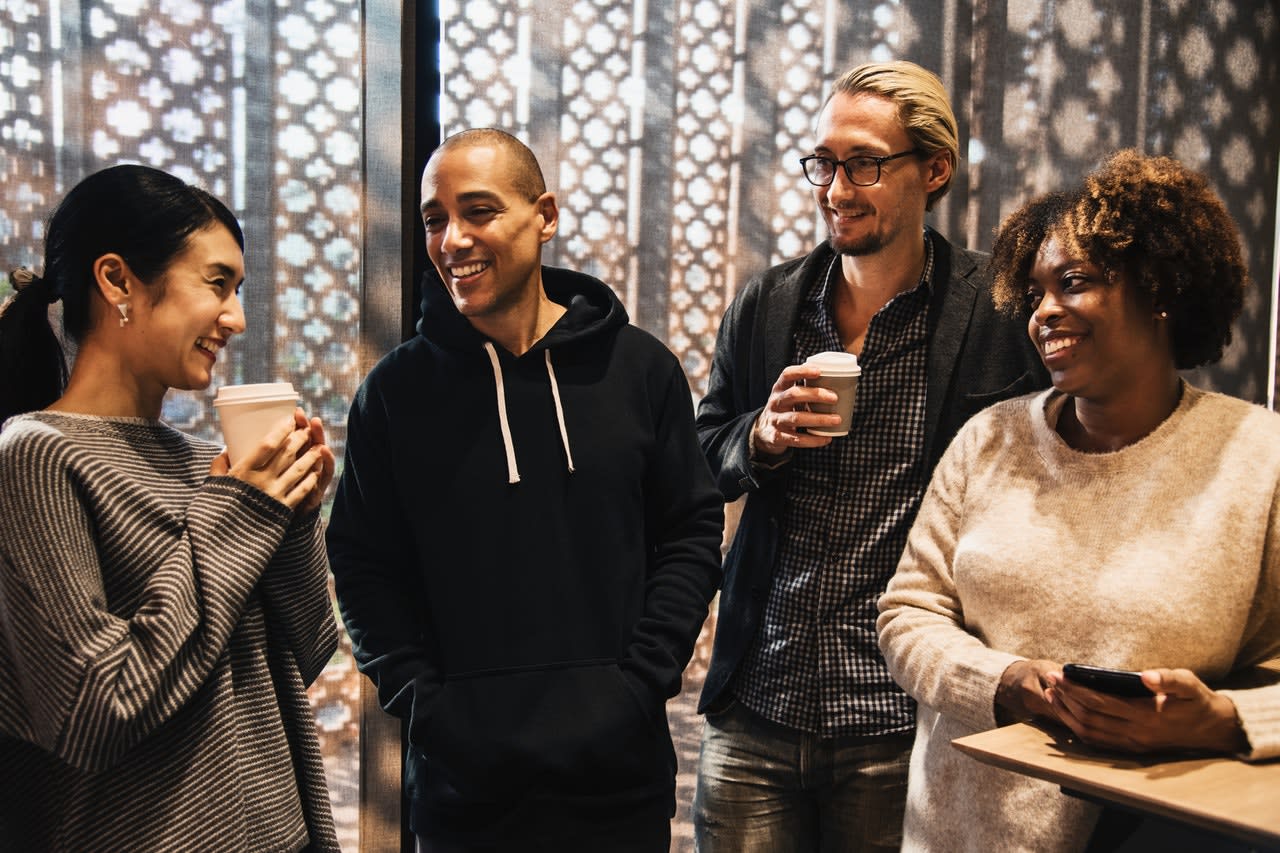 The Need for Corporate Social Responsibility Examples
Not long ago, many corporations saw investing in corporate social responsibility (CSR) as a nonessential or "nice to have" and that it wouldn't affect business one way or another. However, there has been a monumental shift in this thinking and in the way organizations conduct business because of Corporate Social Responsibility (CSR).
Many organizations now recognize that investing in impact needs to be a business priority but are still figuring out how to do this successfully and where to start. Corporate social responsibility allows organizations to use their strengthens to directly impact communities and utilize every part of the business to further its philanthropic goals So, what are the best corporate social responsibility examples that businesses can put into practice?
Examples of Corporate Social Responsibility From 3 Leading Organizations
Recently, EVERFI spoke with three social impact leaders, Jarian Kerekes (Director of Corporate Social Responsibility, TIAA), Julie Wynn (Global Partner Solutions, Electronic Arts), and Mercedes Garcia (Community Relations, Global Policy Affairs, Mastercard) who shared insights and tips for investing in impact and kicking off a corporate social responsibility Initiative.
Below are three corporate social responsibility examples from the discussion on how to jumpstart creating effective corporate social responsibility initiatives.
Apply Company Core Values to Corporate Social Responsibility Initiatives
Before organizations develop corporate social responsibility initiatives with their communities, it's necessary to determine how the company's core values will impact outreach. This will advise goal-setting.
For example, a priority for Mastercard is to "address the needs of millions of people around the world who remain excluded from the financial mainstream," says Garcia. From that core value, they conceived their Master Your Card community empowerment program, leveraging education and technology to bolster financial inclusion for underserved communities.
Digital gaming company Electronic Arts' (EA) core values include education, diversity, and inclusion. The company knew it wanted to create corporate social responsibility initiatives that encouraged the educational exploration of STEAM (Science, Technology, Engineering, Art, and Math) and that expanded access for EA customers and EA job candidates with differing abilities. "It's important to meet the community where it is and make an impact where community members are," says Wynn.
CSR Initiatives Should Cultivate Employee Ambassadors
Organizations should encourage employees to embrace the company's core values by making volunteer work convenient (such as volunteer paid time off) and even incentivizing their participation in CSR initiatives.
EA activates employee ambassadors by having quarterly recognition events and bonus opportunities for employees who demonstrate core values, such as through volunteer hours or public speaking on behalf of a cause.
TIAA demonstrates its commitment to being an industry example of corporate social responsibility by tapping volunteer councils in 18 markets to empower passionate, community-minded employees with the structure and resources to become ambassadors of their social impact initiatives in these communities. "Employees can champion your company's causes and lead events and projects that further your philanthropic goals," Kerekes says, "whether that be through fundraising, or hands-on service engagements, or a speaker series establishing the company as a thought-leader in a particular space as it relates to giving back." TIAA's volunteer councils essentially serve as an extension of their CSR department, which allows the company to scale its staff and have the greatest impact possible.
Highlight the Importance of Corporate Social Responsibility Initiatives
Organizations should identify specific core CSR values around which to focus. After all, there are many important corporate social responsibility causes but trying to do it all will dilute efforts.  By allowing employees to really lead the way your organization will cultivate greater emphasis on education surrounding equality, diversity, sustainability, and supply chain responsibility while creating a multi-layered approach to social impact to help strengthen company structure and culture.
Next, in this series, our leaders from Electronic Arts, Mastercard, and TIAA will discuss how to determine the unique needs of your community and how to make consumers part of the CSR story. Read Now.
The hear the full discussion, watch: Investing in Impact: How to Make CSR a Winning Business Strategy. To learn more about these corporate social responsibility examples and others, visit: www.Everfi.com/CSR
Maximize Your CSR Impact
To make implementing your CSR initiatives easier, we put together our Investing in Impact white paper. This definitive guide to CSR strategy shares best practices and trends that will help ensure your success in making an impact.