CTA Marks Five Years of Driving Entrepreneurship in Clark County High Schools
Celebrating its fifth year, CTA continues to drive high school students to be entrepreneurs through its Future Innovators program – a digital curriculum developed by CTA member EVERFI, as a resource provided to high school students across Clark County in Nevada. The goal of the program is to spark students' entrepreneurial curiosity while exposing them to careers in science, technology, engineering and math (STEM). CTA gives students the opportunity to showcase their innovative spirit by hosting a business pitch competition during CES, the largest, most influential tech show in the world.
Although CES is open only to attendees 18 years of age and older, each year CTA invites qualifying students for an exclusive opportunity to pitch their business ideas before industry leaders at the show. The competition challenges students to think creatively about their business models but also encourages students to apply what they learned throughout the Future Innovators digital course to their business, think about STEM careers at an early age and discover entrepreneurship.
Implemented throughout Clark County high schools, the Future Innovators program has reached more than 7,000 students in 127 different classrooms over five years. Students have gone on to pursue college degrees in engineering, entrepreneurship, software development, and more.
"The Future Innovators Program was one of the best decisions I made in my high school career," said 2019 competitor Jaslin Estavillo. "By completing the online course and presenting our pitch to successful industry professionals and the CES audience, I obtained many new, valuable skills, such as creative thinking, presentation, teamwork, and networking."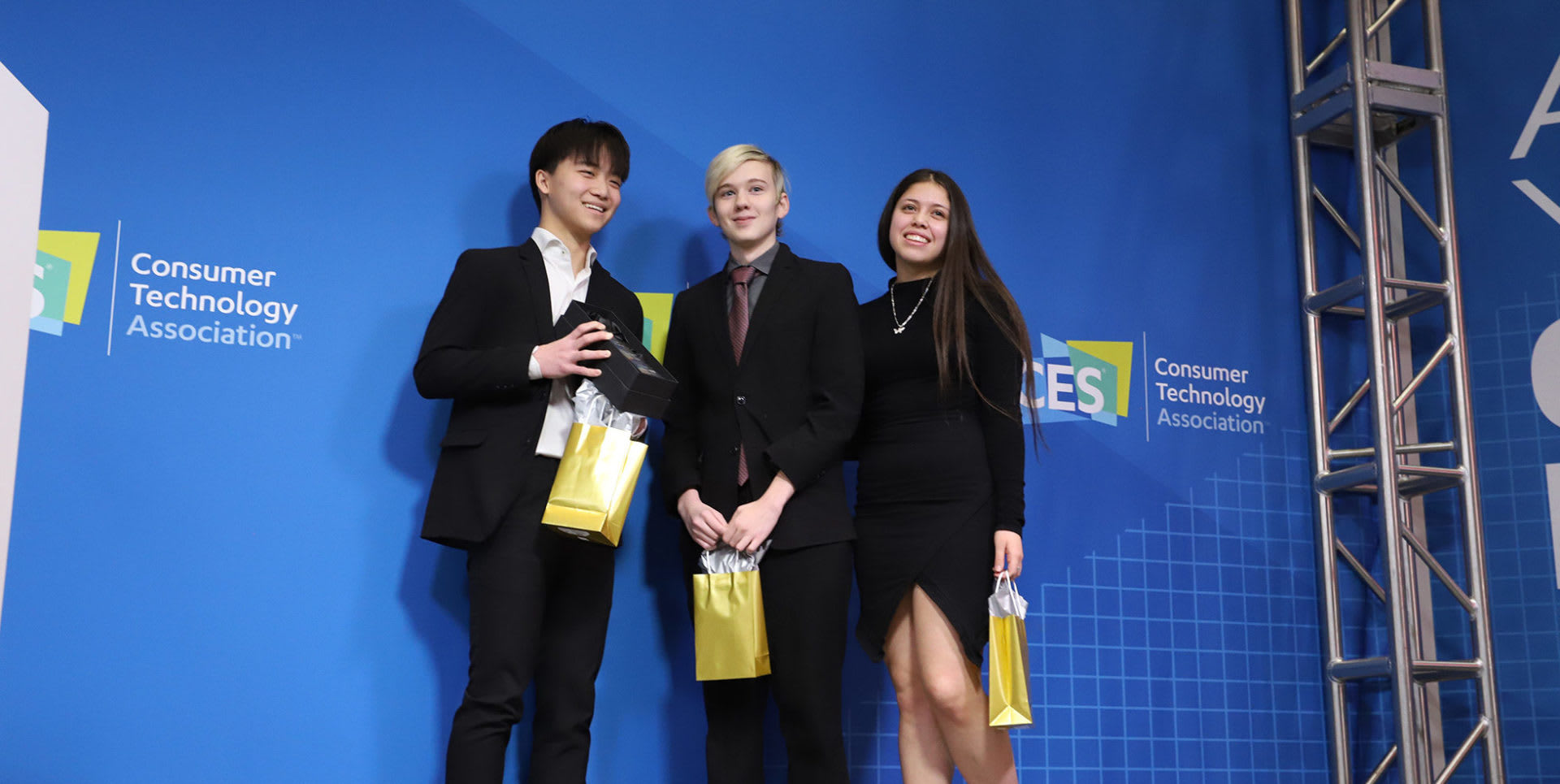 These valuable skills are what sets these competing students apart from their classmates.
Bitloop, whose team members competed last year, returned to center stage for a second time. The team members from Southwest Career and Technical Academy pitched their business idea for an extracurricular program that fills the need for comprehensive, affordable, computer science education throughout the nation. Bitloop, along with the other two competing teams, had access to a team mentor throughout the development process. The mentors are technology leaders from CTA member companies who provided their team with real-life business advice ranging from business development, industry trends and learnings, and best delivery tactics.
This year's winner, Unotify, developed an app to help users organize their notifications based on their calendar and schedule. The thought is to create intentional touchpoints with the user in hopes to increase app usage based on when consumers receive the notification. For example, a sport notification would be targeted between 6pm – 9pm as that is when the consumer is most likely sitting on his or her couch watching sport as opposed to at his or her desk. While all presentations were innovative, this idea struck the judge's attention and led them to victory.
CTA aims to continue to drive students' desire to learn and to promote entrepreneurship and STEM careers. Through the Future Innovators program, students learn critical skills to help them succeed beyond high school and into the 21st-century workforce.