LinkedIn's Jeff Weiner Discusses the Compassion Project with UBS
LinkedIn's Jeff Weiner Discusses the Compassion Project with UBS
What is compassion?

LinkedIn Chairman Jeff Weiner has two answers to this question. The short answer is that compassion equals empathy plus action. The long answer is that understanding compassion requires years of education, practice, and self-reflection. 
Weiner is determined to give young people a head start in their personal compassion journeys. He and EVERFI have created the Compassion Project, a first-of-its-kind national initiative to provide compassion education to elementary school students across the US. The Compassion Project's mission is simple: to ensure that every primary school student in the US understands what compassion is and how to practice it.
Jeff Weiner joined UBS's Judy Spalthoff earlier this week to share his perspective on The Compassion Project and compassionate management. Here are five takeaways from their conversation.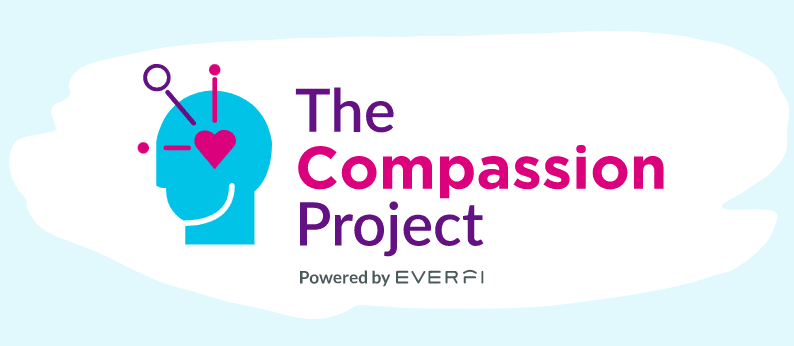 Compassion is empathy plus action

Twenty years ago, Jeff Weiner read The Art of Happiness, teachings of the Dalai Lama as told to psychiatrist Howard Cutler. The book reshaped Weiner's understanding of compassion.
"One of the things that was most profound for me was understanding and learning for the first time in my life, believe it or not, the difference between compassion and empathy," Jeff Weiner said.

The key difference is action. While empathy involves "feeling what another living thing feels," compassion requires a person to walk in others' shoes for the sake of understanding their perspectives and alleviating their suffering.

He shared how The Art of Happiness illustrates this distinction: "[I]f you were walking along a mountainous trail, and you were to come across someone who was being crushed with a boulder on their chest, the empathetic response would be to feel the same sense of suffocation, which would render you helpless, just like that individual.

"The compassionate response is to recognize that they can't breathe, that they're suffering. Perhaps, draw upon your own experiences — may be a moment of empathy where you're feeling that same sense of suffocation — but maintain enough space between you and the other person where you can do something about it. And then do everything within your power to remove the boulder from their chest."

"Compassion equals empathy plus action" is deeply embedded in The Compassion Project's curriculum. It is one of many ways that Weiner keeps The Art of Happiness in his life. According to Weiner, it remains the only book on his nightstand.

"It's the only thing that's there," he said. "I just see the spine of the book when I wake up and when I go to bed."
A 1985 documentary convinced Jeff Weiner that compassion should be taught early

Over a decade ago, Weiner watched the PBS Frontline documentary A Class Divided. The documentary explored an experiment that a small-town Iowa teacher conducted with her third-grade class the day after Martin Luther King Jr.'s assassination. 
The teacher divided the class between light-eyed children and dark-eyed children. She then told the children that the light-eyed children were superior to the dark-eyed children. The proclamation gave the light-eyed children confidence and discouraged the dark-eyed children. In a math test later that day, the light-eyed children significantly outperformed the dark-eyed children. 
The next day, the teacher told the children that she had made a terrible mistake. In fact, the dark-eyed children were much smarter than the light-eyed children, she said. An interesting thing happened: the dark-eyed children treated the light-eyed children better than the light-eyed children had treated them the day before. Given their own experience of subjugation, the dark-eyed children had compassion for the light-eyed children.
The documentary showed that the experiment had lasting effects. A class reunion over a decade later revealed that the classmates had dedicated themselves to lives of compassion. Many had taken active roles in the civil rights movement.

"Watching that, it occurred to me that compassion can be taught," Jeff Weiner said. "And I didn't know that prior to watching this documentary. I had hoped. But I became convinced, beyond a shadow of a doubt, it could be taught."
The Compassion Project has resonated with teachers  
The Compassion Project has received a warm reception since its 2019 launch. The program has already reached 17,000 schools, roughly 20% of all primary schools in the US.

Jeff Weiner said that 95% of teachers described their students as well-engaged in the course. The course has achieved a net-promoter score of 75, with 98% of teachers rating the course as "good" or "very good."

"We know it's resonating," he said. "We know it's making a difference. It's not just about the number of schools that are being reached. It's about the kids learning it, internalizing it, and then practicing it."

Weiner looks forward to putting empirical measures in place to understand and track how Compassion Project students are putting the course material into practice.
"When you teach compassion when you have success with social-emotional learning within the classroom, the benefits are myriad in terms of not only keeping students out of trouble but also improving their sense of self, their sense of self-esteem, the way they relate to others," he said. "And that, of course, begins to manifest itself in the results that they're able to generate as well."
Compassionate management provides immediate benefits to workplace culture

Jeff Weiner described how he began to incorporate compassion into his work. He put himself in his colleagues' shoes and committed himself to help them become the best version of themselves. He has prioritized compassionate management as a "first principle" for 15 years.
He cited three immediate benefits of compassionate management:

1. When you invest in the success of others, you are investing in your own success.
"The world has become so interconnected. None of us can operate or work productively and experience success without being part of a broader team. When you're compassionate, you're investing in other people's success. And in turn, that will make you more successful."

2. Compassion generates trust.
"When you have trust, you can make really important decisions much better and faster than you would if you were constantly questioning what the other person's motivations are."
3. Compassion enables decision-makers to avoid unintended consequences.
"When any egocentric decision-maker is thinking about how to invest, how to innovate, what to do, you're more likely than not thinking about that through your own perspective. But if you can stop and put yourself in the shoes of others—like people in underserved communities — and think how they might respond, get value, or be excluded, you can avoid some of the unintended consequences of work that's designed to be enormously valuable to begin with.

"You look throughout Silicon Valley and the tech-lash of the last several years…those companies largely had the best of intentions when crafting their mission statements, when innovating, when designing their products. But…sometimes you see those things go off the rails. And they can impact people in harmful ways. So compassion can help us proactively avoid that to some extent."
Weiner has access to revealing skills gap data through his role at the world's largest professional social network. Most people, he stated, assume that technical skills represent the biggest skills gap in the world. In fact, it's only the second-biggest.
"The number one largest skills gap is interpersonal skills — Communication, collaboration, leadership, demonstrating compassion."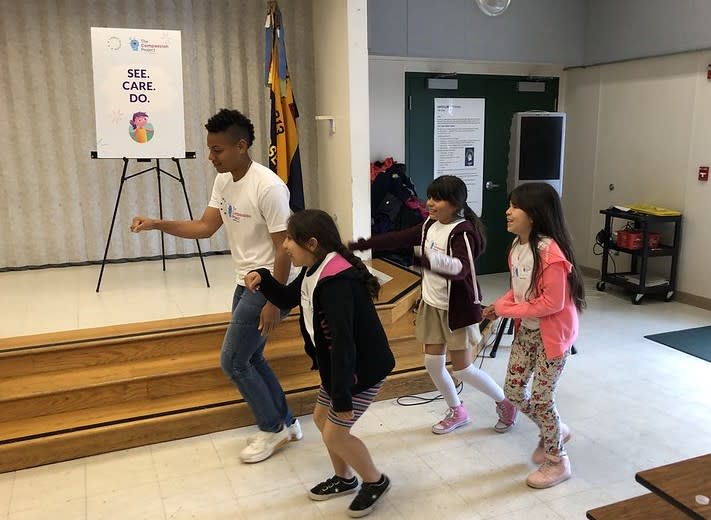 Jeff Weiner has ambitious goals for compassion education

Jeff Weiner envisions The Compassion Project reaching 30,000 schools and 500,000 students per year in the near future. To reach this stretch goal, The Compassion Project is partnering with philanthropists and interested organizations like the U.S. Women's National Soccer Team Players Association. The program is also developing referral mechanisms for teachers and administrators.

Weiner sees the project as the foundation for a lifetime of compassion education. Once The Compassion Project proves out its concept in elementary schools, the program could follow students to higher grades and beyond.

"Right now, we're focused on second through fourth grade," Weiner said. "So the most logical extension beyond the continued growth of the program for second through fourth grade would be fifth grade, then middle school, then potentially high school once we reach all primary schools."
Jeff Weiner hopes that current and future Compassion Project students actively engage with the material and carry the lessons with them throughout their lives.
"The Compassion Project was named very aptly because it could be an umbrella that includes all of this — not just students but also eventually the workforce. There's so much we can do over the next decade. But we are very focused right now on reaching every primary school in the United States. That's where we're going to start."