Employee Spotlight – Jonathan Filzen
Meet Jonathan Filzen!
Jonathan joined EVERFI a year ago and is a Schools Manager in Minnesota working for our K-12 Services Team.
What is your favorite thing about working at EVERFI?
I love working at an organization that challenges itself and its employees every day. We have a great culture of growth, support, and positivity that I know has contributed to our success as a company.
How has your career grown since starting at the company?
Since starting at EVERFI, my responsibilities have expanded to covering my entire home state of Minnesota, and I've picked up a lot of great skills that I've learned from some amazing teammates.
What is one thing you cannot resist?
Chocolate – especially chocolate ice cream. There's nothing better to me than Dairy Queen's  Georgia Mud Fudge blizzard.
Where is your favorite place to be?
Minnesota has a beautiful "North Shore" that hugs Lake Superior. It's great a place for camping, hiking, and has some cool small towns. It's only a few hours from Minneapolis and I often visit.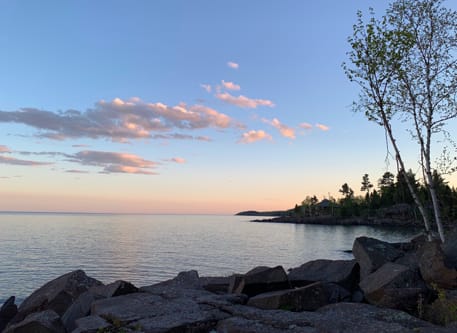 Tell us something that might surprise us about you.
I am a former marathon runner. It's been a while (this year is actually my 10 year anniversary), but I hope to run one again.
If you could choose anyone, who would you choose as your mentor?
For a long period of my life I've followed a musician named Lecrae. I've learned a lot about faith, intersections of culture, overcoming life challenges, and mentorship from him.
What are 3 words you would use to describe EVERFI?
Innovative, fast-paced, personal
What is something you learned in the last week?
For the first time in my life I cooked with shallots.
How do you balance your career and family (life)?
I'm always trying to get better at this, but a hard stop for family dinners, reading books together, and calendaring out special events has been helpful.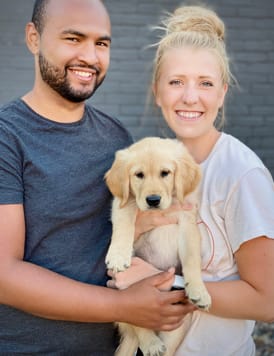 What's your favorite indoor/outdoor activity?
I love playing basketball. I haven't really played since Covid-19, but I'm hopeful to get back to it this fall.
What is your greatest fear? (and backstory if work appropriate)
Complete isolation – like being stranded on a remote island forever or being sent on a one-way solo trip to Mars.
What is your favorite book?
I'm going to go with a classic. Harry Potter inspired my love of reading when I was young and will always have a special place in my heart.
If you could travel anywhere in the world with all of the money in the world, where would you go?
I would travel back to Spain. I lived for a period of time in college and have not been back since. While there, I really enjoyed the amazing people, food, and diversity of regions and cultures. I lived in Toledo and traveled around a bit, but there's so much there that I have not seen yet.
What gets you most excited to come to work every day? 
Knowing that teachers and students depend on us, and that we can make a positive, life changing impact in the students' lives.
What about EVERFI's mission and or values gets you fired up to come to work? 
Having a mission that is focused on equipping all students with the most important skills keeps me motivated each day. I also love our positive team approach to this.