Employee Spotlight – Lameya Chaudhury
Meet Lameya Chaudhury!
Lameya is Head of Marketing and Communications at EVERFI EdComs.  She has been with the company for 6 years.
What is your favorite thing about working at EdComs?
It's a cliché but it really is the people. The range of expertise we have in-house from scientists, researchers to marketers allows us to produce the best possible work on every single client brief  that comes through the door.  
I've also had a lot of adulting moments while I've been here – getting my first mortgage, losing a parent to a long-term illness and changing my wedding plans due to covid-19. Throughout all these big life moments I've had the best support – from our directors, my peers and my amazing team which goes beyond just a place you work. 
How has your career grown since starting at the company?
I first joined EdComs EVERFI as a Marketing Manager back in 2014 and then progressed into a Marketing Account Director before becoming the Head of Marketing and Communications in 2019 which was a new role. Although we were the youngest team, we doubled in size and revenue since I joined and quickly expanded our services to include Communications and Data and Insight.   
I've had the best support with my personal development which includes getting funded to do my CIM qualification in marketing metrics, being a member of the APG UK network for strategic thinkers within  the advertising community as well as being  nominated to be one of 10 mentees in the first ever  BME PR Pros mentorship ran by PR Week back in 2018.
If you could travel anywhere in the world with all of the money in the world, where would you go?
Bhutan. It's been on my bucket list for a while. It's famously the only country in the world to rank Gross National Happiness (GNH), above GDP. It's designed to measure and protect the collective happiness and wellbeing of the population. Definitely curious to experience this first hand after 2020!
What is one thing you cannot resist?
With life after lockdown a killer Espresso Martini. With friends in real life. 
Where is your favorite place to be?
Black Rock City is a pretty special place I've experienced a couple of times, it's a temporary metropolis dedicated to community, art, self-expression, and self-reliance a.k.a Burning Man. The preparation of building your own camp in the desert, the scale of the artwork and their gifting ethos is something I've never encountered anywhere else before! 
Tell us something that might surprise us about you.
I almost became a barrister. I have a Masters in Human Rights and International Law and worked on a dowry murder case in Bangladesh which inspired me to set up a halfway house for women suffering from domestic abuse there. 
I also won a Battle of the Bands competition when I was 16  which was  pretty much the peak  of my musical career . As well as playing bass guitar I'm also classically trained in the double bass (but very rusty). 
If you could choose anyone, who would you choose as your mentor?
Don Draper, the fictional AdMan from Mad Men. Purely because his storytelling and pitch perfect  delivery are so emotive.
Karen Blackett is also a big inspiration to me as a huge champion of diversity within the media and advertising industry in the UK. She's got the gravitas but is still down to earth and true to her authentic self.
What are 3 words you would use to describe EdComs?
Strategic, visionary and empowering.  
What is something you learned in the last week?
My local park in Edinburgh contains the ruins of the house that was the inspiration behind the House of Shaws in Robert Louis Stevenson's novel Kidnapped.
How do you balance your career and personal (life)?
I've learned to be a juggler and plate spinner throughout my career and know  when to switch off.  I come up with my best ideas and workarounds when I'm not sitting behind my screen.  Also, coming from a family of medics and not having to deal with actual life and death situations gives me a reality check and sense of perspective! 
What's your favorite indoor/outdoor activity?
I've loved taking photos and documenting my experiences ever since my dad built me a dark room for developing photos when I was 13.  My passion projects include being tear gassed at the frontline of the Gezi protests in Istanbul, dancing with skeletons for Day of the Dead celebrations in Mexico to participating in a gifting economy at global art festivals. I love how a single image can encourage the viewer to see the world through eyes other than their own.
What is your greatest fear? (and backstory if work appropriate)
There is no backstory to this fear or rhyme or reason but I have a strange paralysing fear of squirrels. 
What is your favorite book?
This is so hard! God of Small Things by Arundhati Roy. I also collect different translations  of The Little Prince by Antoine de Saint-Exupéry as it's my favourite childhood book.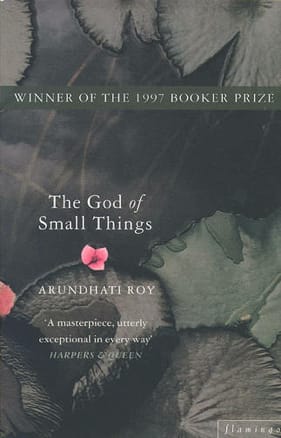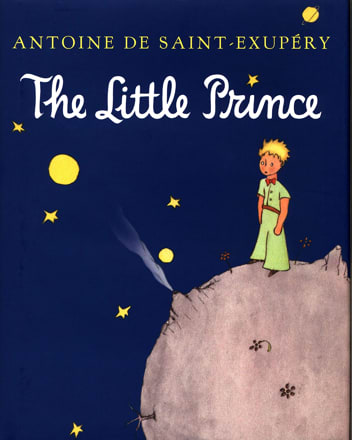 What gets you most excited to come to work every day? 
It's professionally challenging. It's high paced and no two days are the same but we help people make the best work of their lives while having the best time of their lives – while having lives.
What about EdComs/EVERFI's mission and or values gets you fired up to come to work? 
I'm proud that the work we do has the power to transform young people's perceptions of the world.  I grew up realising the world around me liked to put whole colours, races and religions into little boxes that didn't reflect me. As a result, I've always been passionate about confronting stereotypes – especially within diversity. I'm inspired by how EVERFI's courses tackle societal inequalities and aims to level the playing field, which has become even more pronounced in this post-covid context.