Employee Spotlight – Mila Gorini
Employee Spotlight – Mila Gorini
Meet Mila Gorini!
Mila is a Senior Designer supporting our Design team based in the United Kingdom.
What is your favorite thing about working at EVERFI UK?
I love that various teams of professionals with different backgrounds that work holistically can create high-quality outcomes.
How has your career grown since starting at the company?
Since I joined the Company in the summer of 2018 as a Designer, I have achieved many goals and objectives, growing alongside the Design Team and obtaining a promotion as Senior Designer at the beginning of 2020 and implementing my interest and knowledge about user-centred design. 
If you could travel anywhere in the world with all of the money in the world, where would you go?
It is hard to make a decision. I believe that rather than having all the money in the World, I would prefer to have limitless time. However, if I have to pick one place, I would go to Japan.
What is one thing you cannot resist?
I cannot resist holding my tears every time I watch the movie "UP"
Where is your favorite place to be?
My favourite place to be is Claviere, a tiny village up the Italians alps. Where I go to find calmness and unwind.
Tell us something that might surprise us about you.
I am Italian and I don't drink coffee. It is my kryptonite
If you could choose anyone, who would you choose as your mentor?
Sheldon Cooper from the Big Bang Theory series
What are 3 words you would use to describe EVERFI UK?
Innovative, Dynamic and Community
What is something you learned in the last week?
I learned that to achieve an optimal user experience outcome, it is important not just to focus on the business goal but also to identify the personal objective of the user (that it is not business-related). 
Also, that if you ever will run out of the dishwasher tablets, it's strongly recommended to not use the washing up liquid instead! 
How do you balance your career and personal (life)?
Since lock-down started it has been difficult to not bring the work at home.
Being a Designer means also finding inspiration in everyday life. I feel close to the aphorism: "choose a job that you love, and you will never have to work a day in your life".
When I feel unbalanced, I do meditation, yoga and long walks.
What's your favorite indoor/outdoor activity?
Cooking! I love experimenting with new recipes  
What is your greatest fear?
Being trapped in the lift. I was about six years old, my parents were watching a horror film, and they didn't realize that I was still awake.
What is your favorite book?
The Alchemist by Paulo Coelho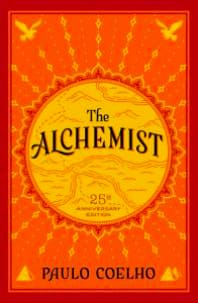 What gets you most excited to come to work every day? 
To use my creativity and designer skills to contribute to a big reality such as EVERFI to improve the educational sector, which is the only tool we have to make this world better.
What about EVERFI's mission and or values gets you fired up to come to work? 
As the question above, I truly believe in the educational sector and the crucial role it plays in making this world a better place, improving our freedom.