Employee Spotlight – Mpho Ramataboee
Employee Spotlight – Mpho Ramataboee
Meet Mpho Ramataboee!
Mpho is a Manager for Front End Engineering and has been with EVERFI for 1 year and 4 months.  Learn more about Mpho in his Q&A below.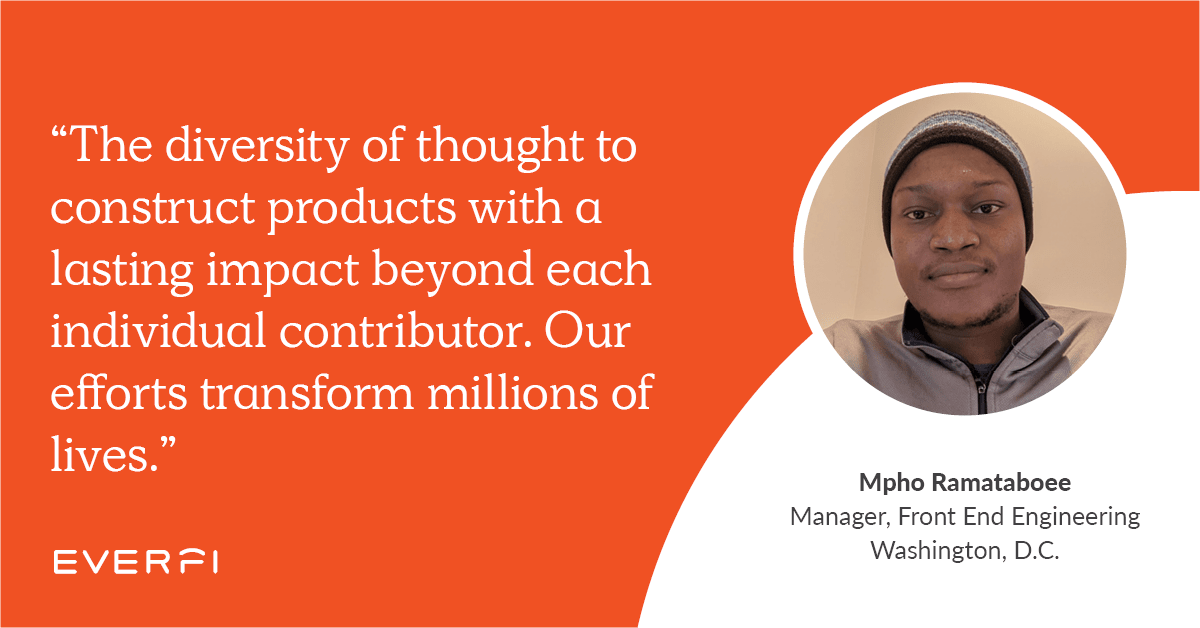 What is your favorite thing about working at EVERFI?
The Diversity of thought to construct products with a lasting impact beyond each individual contributor. Our efforts transform millions of lives.
How has your career grown since starting at the company?
This reminds me of a quote by Thomas Edison "Opportunity is missed by most people because it is dressed in overalls and looks like work."

Since starting at EVERFI every interaction has not only been about growth, but an experience to realize opportunity in the company's vision. My career is more than work to me, it's a passion. An impact passion.
What are 3 words you would use to describe EVERFI?
Innovative Socioeconomic Impact.
What gets you most excited to come to work every day? 
Being an impact developer, EVERFI's mission gets me going. That is essentially why I'm at EVERFI.
If you could travel anywhere in the world with all of the money in the world, where would you go?
Pre-COVID, I would have thought of some place around the world. However, the freshwater lakes of Michigan would do it.
What is one thing you cannot resist?
Having goals and a plan to achieve them. I feel inadequate without goals; short-term or long term. I even have weekend goals.
Where is your favorite place to be?
Wherever my wife is.
Tell us something that might surprise us about you.
I started a recruitment company while in college. 
What is your favorite book?
The Design of Everyday Things by Don Norman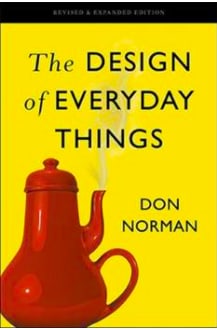 If you could choose anyone, who would you choose as your mentor?
Nelson Rolihlahla Mandela. His approach to life, apartheid and a zeal for freedom was remarkable. Nelson's yearning for peace and unity during tough times is worthy of a true mentor.
What is something you learned in the last week?
With regular expressions, instead of using match, I can define a named capture in angle brackets <> and they get returned under .groups.
How do you balance your career and family (life)?
I work hard and play hard.
What's your favorite indoor/outdoor activity?
Indoor – tinkering with new tech
Outdoor – driving long distances, for no reason.
What is your greatest fear? (and backstory if work appropriate)
Horror movies and not leaving a legacy when I'm gone.