3 Ways Financial Education Programs Can Drive Customer Engagement During COVID-19
3 Ways Financial Education Programs Can Drive Customer Engagement During COVID-19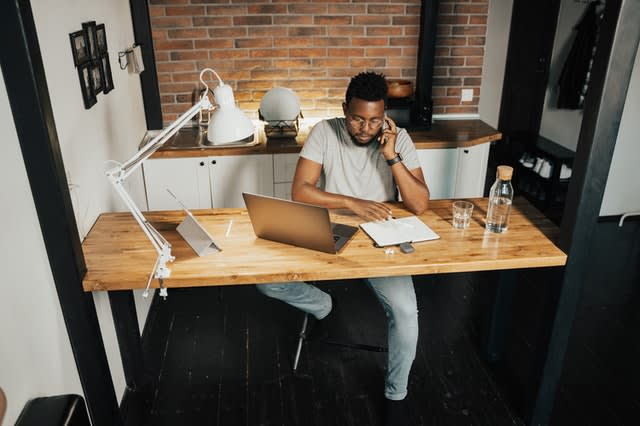 Consumers increasingly want to bank remotely and to be engaged digitally, trends that have only accelerated as COVID-19 has pushed more activity — social, professional, and economic — online. Unprecedented job loss and economic instability prompted by the COVID-19 pandemic continue to place increasing financial stress on consumers. This places responsibility upon financial institutions and provides them the opportunity to help consumers make the most of their financial situations through informative financial education and meaningful products and services. All of which are easily delivered digitally. 
In light of these trends in online activity and financial stress, EVERFI and The Financial Brand surveyed 198 finance marketers and executives about their biggest barriers to acquiring new consumers, the importance of digital engagement, and how they see their banks' marketing mix shifting over the next year in light of both ongoing trends and in response to the COVID-19 pandemic.
Respondents across the spectrum, from large institutions to community banks and credit unions, were similar in their perceptions of the importance of their top-five most used digital engagement tools. Among the less-used tools, community institutions are somewhat more likely to engage in news-driven approaches like newsletters (50%, compared to 29% of larger institutions) and blogs (43%, compared to 29%). These smaller institutions are also more likely to use digital financial education to drive customer engagement, with 69 percent of community institutions currently employing digital financial education, compared to 57 percent of large national or regional institutions. Reflecting the importance of digital engagement, bank and credit union respondents reported an increase in the importance of — and plans to spend more money on — digital marketing approaches within their marketing mix.
3 Ways Marketers Can Use Financial Education to Drive Customer Engagement During COVID-19
1. Surveying Allows For Personalization
Survey customers and members to better understand their current financial situations and priorities, then personalize the content you follow up with specific to their situation. Tools like EVERFI Achieve make it easy to send 5-7 minute bite-size education on a specific content area, rather than a long playlist of content that is largely irrelevant to your consumer.
2. Targeting Through Social Media
Within social media platforms like Facebook, Instagram, and LinkedIn there are a number of targeting capabilities; 'lookalike' campaigns are a great way to reach your most valuable customer segments. Financial education that's mobile-first and interactive can be a strong content marketing play that conveys your willingness to invest in consumers before they invest in you. 
3. Hosting Virtual Events
With high-touch in-person events remaining hard to run, virtual events can serve as a similar touchpoint with the right content and promotion. For example, EVERFI offers out-of-the-box presentations that can be branded to your institution and delivered through online events and webinar platforms. You can grow awareness for your event through the promotion of your event via email and social media to your high-value customer segments. It's also a great idea to include rsvp questions like 'how did you hear about this event so you know which channel(s) to invest time and money in prior to your next virtual event.