Congratulations, Truist Financial Foundations Scholarship Winners
Congratulations, Truist Financial Foundations Scholarship Winners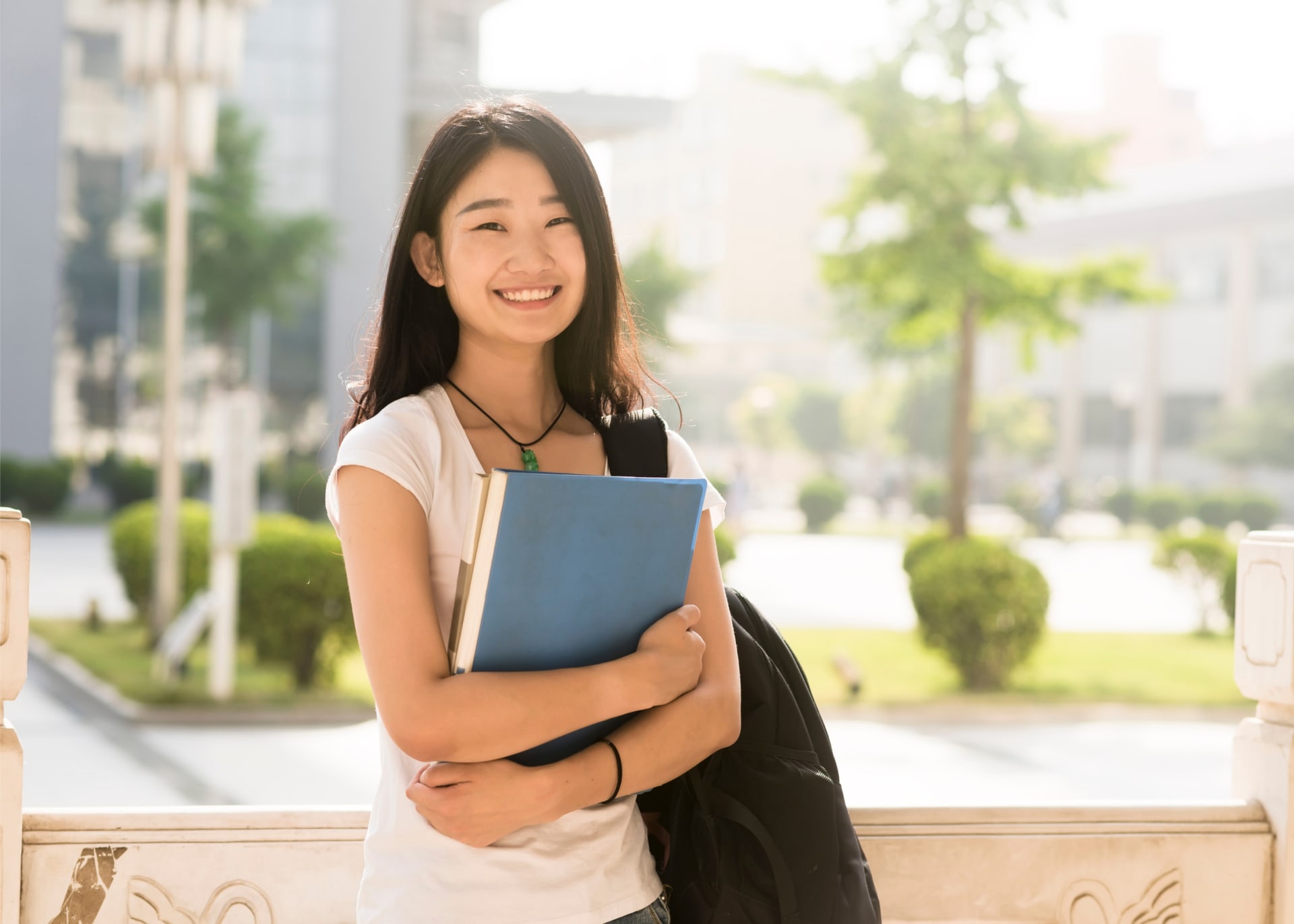 Three outstanding students were awarded college scholarships for their winning Financial Foundations essays.
In today's consumer-driven world, where consumer trust is everything, CSR, or Corporate Social Responsibility, is a significant benefit for financial organizations. For the more than 13,000 financial institutions in the United States that have adopted CSR, CSR in banking is good business. A bank's corporate social responsibility program allows your financial institution to utilize their strengths to benefit the local community. Spreading CSR efforts out across departments, allowing each to contribute to social responsibility in their own way, minimizes investment while maximizing results so that both you and the community benefit.
EVERFI is proud to work with partners that give back to students. During the 2020 – 2021 school year Truist partnered with EVERFI to run their annual Financial Foundations Scholarship contest. Truist awarded three 529 College Savings Gift Cards to the accomplished Financial Foundations students with exceptional, winning essays across their footprint.
The first-place essay contest winner was James Sun, 17 years old from Texas, who received $2,500 in scholarship funds, followed by second and third place winners Alex Driskell, 18 years old from South Carolina winning $1,500, and Tanner Foreman, 18 years old from Georgia, winning $1,000.
Read their inspiring entries to learn how Truist Financial Foundations made an impact in their lives and join us in congratulating these extraordinary students and writers!
First Place: James Sun
17 years old, Texas
"Perhaps we could all stand to benefit from Benjamin Franklin's wisdom that "By failing to prepare, you are preparing to fail." I'm no exception: all throughout my elementary, middle, and early high school years, I'd hardly given any serious thought to my future beyond knowing that I wanted a college education. I wasn't sure which college it'd be nor how I could fund it but I simply assumed that things would figure themselves out once the time comes. However, what if life doesn't work out that way? Even if my parents promise to pay for college, there could be a serious accident or expense that could leave them unable to do so. Whether it be a car crash, an injury, a robbery, or a house fire, the possibilities are endless.
It was when I took the Truist Financial Foundations Program that I began to shift my perspective on the future as their learning modules demonstrated the many ways I could plan and prepare for any such challenges. Their Insurance module, for instance, taught me ways that I could lower insurance premiums, like keeping a clean driving record, and the value of getting myself health insurance as early as possible despite premiums since emergency funds don't always cover everything. Their modules also encouraged setting and reaching long-term goals like the Financing Higher Education module, which showed me how I could fund my college education as early as high school through grants and scholarships. I acted accordingly and filled out the FAFSA form, a necessary prerequisite for financial aid. I also joined NHS this year and continued to keep my grades up, all of which betters my chances at earning a scholarship. The Consumer Skills and Budgeting modules also showed me ways I could adjust my daily behaviors to benefit myself in the long-run from recording my spending to researching consumer reviews and comparing unit prices to make smarter purchases. I recorded my purchases in a journal for a week and it helped me identify where I was wasting money and I budgeted accordingly.
The BB&T now Truist program has supplied me with the skills and mindset necessary for planning ahead. Having adopted a more proactive stance for the future, I'll be better prepared for whatever challenges life may throw my way, throughout and beyond college."
Second Place: Alex Driskell
18 years old, South Carolina
"Don't worry, I'll make sure it all works out," I remember my mom telling me this when I was ten. She was comforting me as I stressed over hateful phrases written about art colleges' prices. At the time, I wanted nothing more than to become an animator and enliven worlds for others, so I believed her completely. My head was full of fantasies of going to the most vivid college and working in the most inspiring career possible. Only a year passed before I decided on my top choice: The School of Visual Arts. Everything about it was enchanting. I could finally explore the city, make connections with countless professionals, and be able to pursue one of the greatest animation curriculums in the country. From Elementary to High School, I held with me that ignorant paradise of a mentality. I never forgot my mom's promise.
Later years of High School were when I started to notice the financial cracks in my family. With the frequent and chronic medical bills that my single mom had to pay, we barely kept a positive balance for most of my life, let alone savings. It took seeing the six-figure debt that came with attending SVA for my joy at getting accepted to fade fast. In senior year, for the first time, I questioned whether college was worth it.
Thankfully, that questioning was short-lived. The Truist Financial Foundations Program helped me learn about what frightened me. Because of it, I took action in finding the most practical art college and saving for it. The Budgeting module pushed me to make a monthly budget for myself. It eased my concerns about spending any of my mom's disability checks. I was also able to keep up with senior fees, dual-credit courses, and other obligations. Learning college was an excellent long-term investment from the Financing Higher Education module helped me commit to attending one, too. Knowing the possibilities of federal loans and other monetary aid drove me to schedule meetings with officers at the Ringling College of Art and Design, a more affordable art school. The Banking Basics module let me research options other than savings accounts. I intend to invest in a 529 Plan now that I understand how much the Special Savings account will help me with college debt. Even though my actions come at a late age, I am grateful to have taken these modules. Because of this program, I have a solid plan for my animation career. There are far fewer financial mysteries to overwhelm me, and I now know it really will "all work out."
Third Place: Tanner Foreman
18 years old, Georgia
"The future can be daunting, but after completing the Truist Financial Foundations Program I have confidence that I will be financially successful. I plan on going to a college or university in a few years. I also plan on racing sprint kayaks and dragon boats internationally. These things are incredibly expensive! I do not currently have a source of income, but I am planning on getting a job at a local law firm this summer. I am confident that I am equipped with the necessary skills to manage my money properly so I can pursue these things!
Through EverFi, I learned about the basics of banking, income, employment, budgeting, consumer skills, credit, debit, financing higher education, and insurance. Knowledge of these things is essential to financial stability and success!
These things all intertwine. Knowing how to manage income—budgeting—is key to financial stability. Employment leads to income; knowing how to be a good employee can lead to a higher income. Knowing how to use credit and debit cards can keep consumers out of debt, and having a good credit score is crucial to having financial stability. Knowing the different kinds of insurance and the benefits that come with each is also very important; some insurances are required while others are optional, but all provide protection and can save you money.
Knowing how to finance higher education is very important for me now, as I am deciding where to go for college. EverFi has taught me about the types of colleges—public and private, in-state and out-of-state—and the benefits and drawbacks of each. I now know that I can go to a more expensive college and be financially stable if I obtain a degree that will help me secure a higher-paying job. I also know that a higher degree means I am more qualified for a job, and I will probably earn a higher salary than someone with a lower degree or no degree.
Because of the Truist Financial Foundations Program, I am confident that I can go to a good college, earn a high degree, and be financially successful!"