2022-2023 EVERFI Planning Calendars
2022-2023 EVERFI Planning Calendars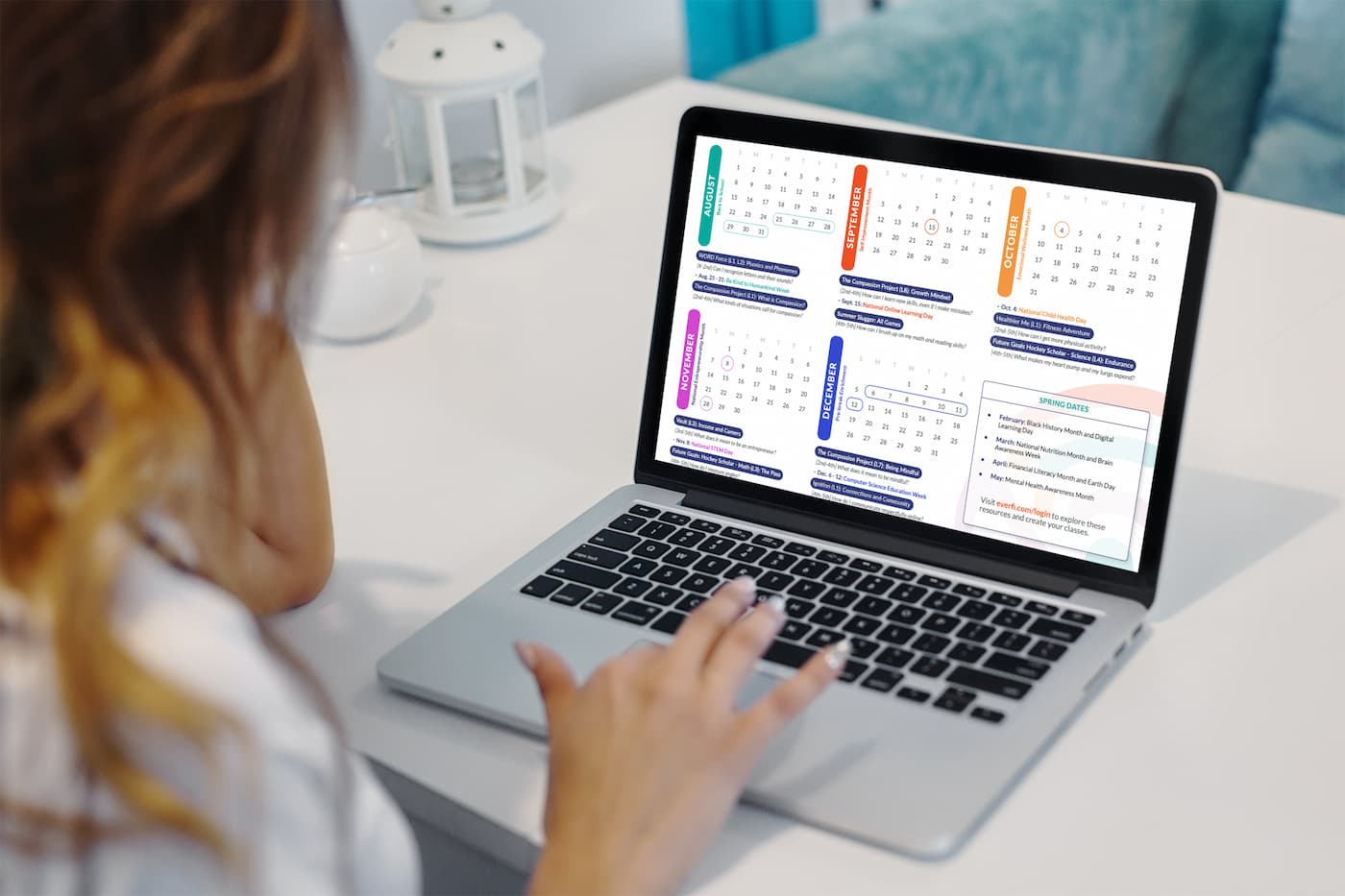 No matter what this school year looks like, EVERFI is here to help you map it out with our 2022-23 planning calendars.
We've highlighted some noteworthy "holidates," like World Compassion Day, Global Entrepreneurship Week and Mental Health Awareness Month, along with a free corresponding EVERFI lesson for each.
Download and print your calendar so that your students get the skills they need to be healthy, happy and successful (and you get back a few extra planning hours)!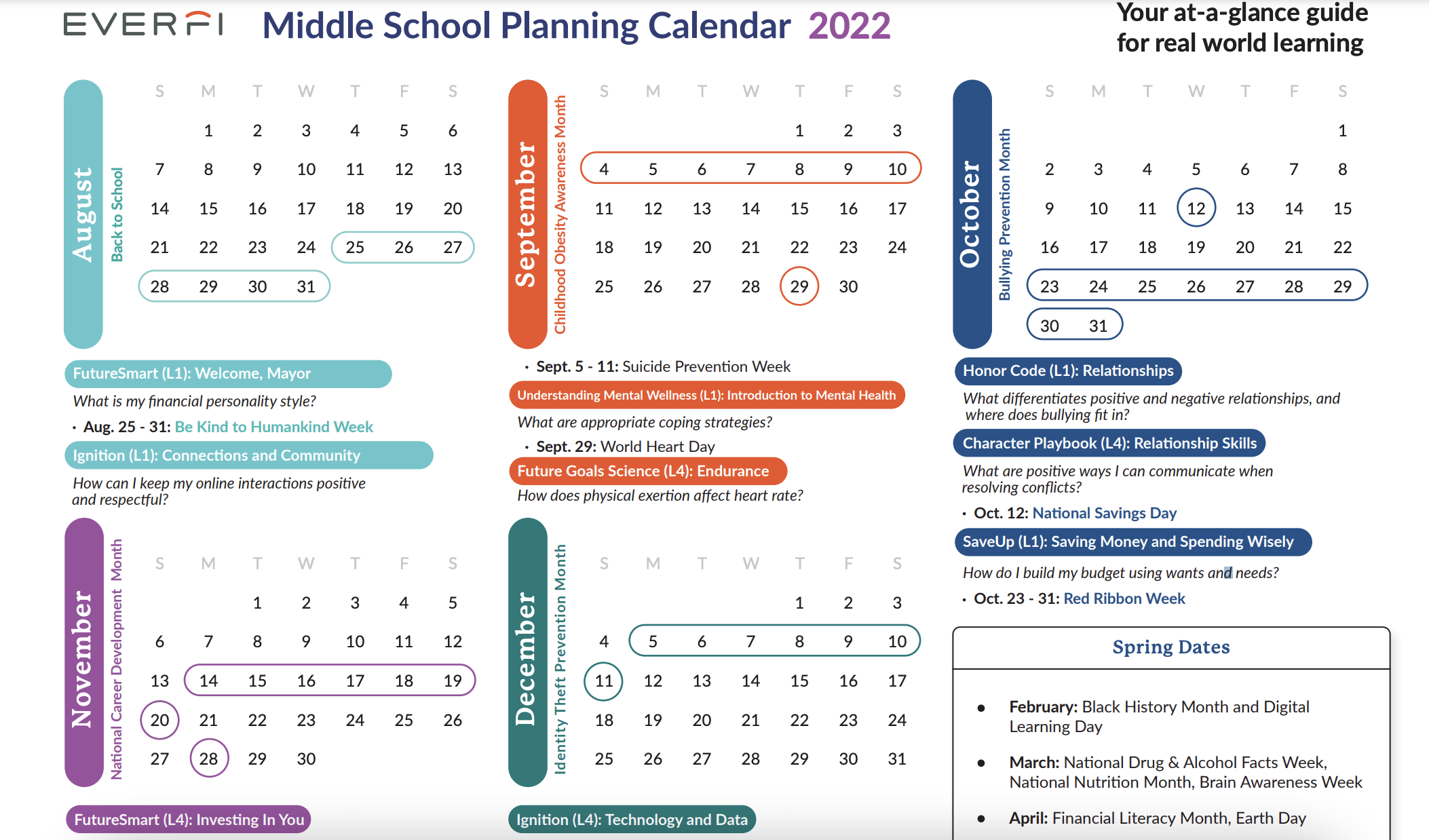 Click to download (U.S. versions):
Click to download (Canada versions):
Happy planning!
---