Fall 2019 Scholarship Winners
Fall 2019 Scholarship Winners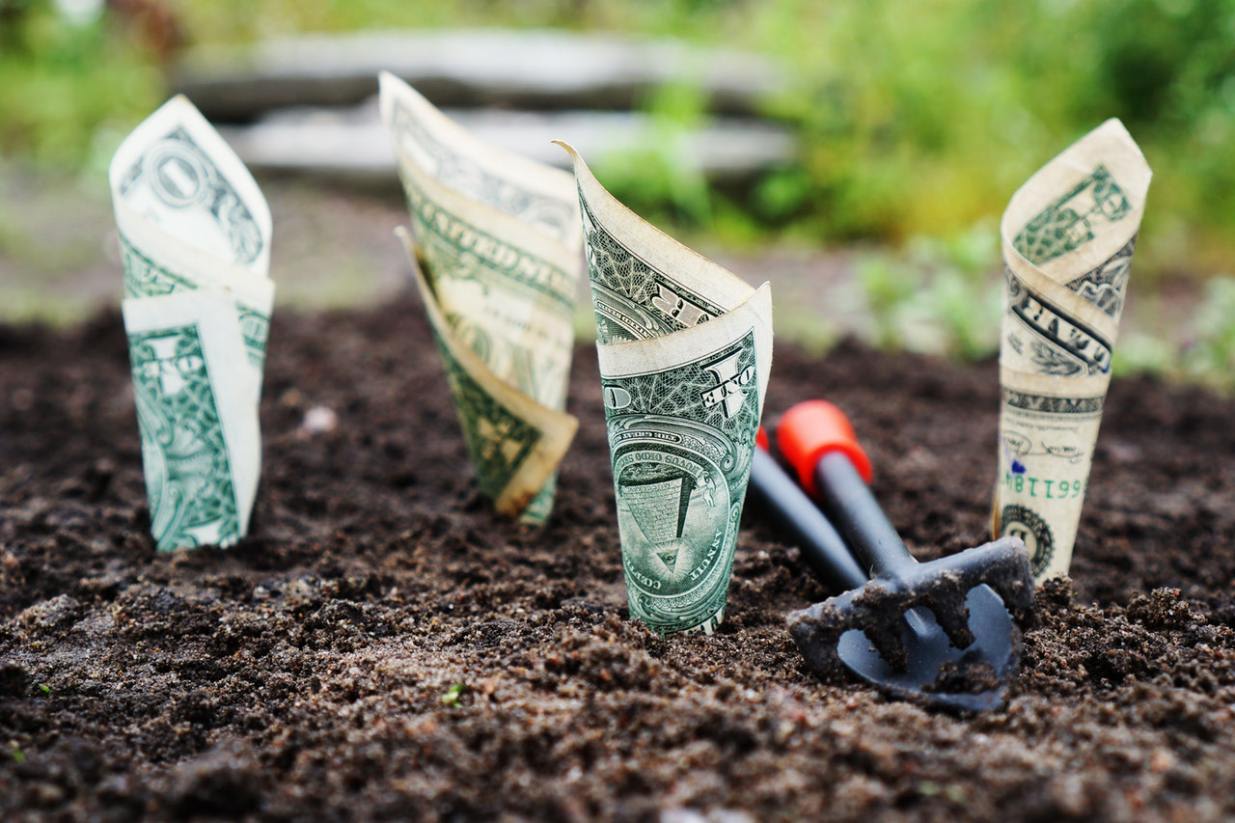 Thank you to all of the students who submitted entries for our Fall 2019 Scholarship contest. We're featuring excerpts from our six winners who each received $1,000 college savings scholarships. Congratulations to our winners!
Student: Adriana K.
Teacher: Mrs. Duffy
Lopatcong Middle School – New Jersey
Course Completed: Future Goals – Hockey Scholar
Course Sponsor: NHL, NHLPA & the New Jersey Devils
"Ever since we are young, we are taught that we can be whatever we want to be and should not put limits on ourselves because of our current abilities. Nick Cannon said, 'You have to be vigorous. That's the only way you are going to get it because everybody has dreams and everybody has goals, but the only people who achieve them are the ones that go after it and don't take no for an answer.' We are also taught that it's harder to reach goals and dreams without proper resources. Throughout my experience with EVERFI's Future Goals – Hockey Scholar (both math and science editions), I have been given the resources to learn about a career path I would like to pursue: medicine. 
I have always wanted to be an EMT but never learned much about the way our bodies react to exercise or other forms of physical activity. In the companion guide and online games for Endurance and Strength (in the science edition), I learned information, which will be invaluable as I progress through school and into a future career. Through the Endurance lesson, I learned that when you exercise, even if it is for a short time, such as 45 seconds like in hockey, you want to keep your heart rate in a target zone so you do not overexert yourself. A target heart rate zone is expressed as a percentage (in most cases between 50% and 85%) that shows your maximum safe heart rate. It is different depending on activities and age levels. In cases where people overexert or injure themselves from not following a target heart rate, EMTs have to be quick to figure out the problem and administer aid before patients reach the hospital. I have also learned that as speed increases, heart and breathing rates increase. This is because as a hockey player's (or anyone's) body works harder, his muscles need more oxygen to keep up exercise at higher levels. This, in turn, proves that exercise makes the heart and lungs work harder, and if people don't take breaks, they may experience health issues later in life. The Strength lesson of the science edition helped me further understand this as well as how a player's speed and mass affect him. A player's mass affects how quickly he can change speed, which in turn affects heart and breathing rates. In all of the online games, I have also learned that certain steps have to be followed in order to reach a conclusion.
All of the information I have learned from EVERFI's Future Goals – Hockey Scholar (both math and science editions) has given me the resources I need to begin to understand the human body and how it works. I will always keep this information with me, and I know that when I begin my college courses and eventually go on to become an EMT, I will refer to this information and be able to use it to help others safely."
---
Student: Jahnarr E.
Teacher: Ms. Lindenbaum
Riverhead Middle School – New York
Course Completed: Mental Wellness Basics
"One thing I learned from Mental Wellness is coping strategies to use when dealing with mental health issues. Everybody deals with mental health every day of their lives. Mental illness is sometimes impossible to avoid and often happens in your mind, hence the term 'mental health.' Therefore, having ways to deal with mental health issues is priceless, especially in this day and age when applying for college can leave you with crippling debt. Obviously, an experience like that is stressful especially since debt follows you your whole life. This is why having ways to deal with such stress could in some cases be a lifesaver.
Another thing I learned from this course is signs to look for in other people regarding mental health. It's not something most people think about, which is made obvious by the fact that people sometimes use the word 'depression' lightly, not truly understanding the gravity of the word. This is why educating kids about mental health and the warning signs is crucial for advancing society. Think about it – every idea starts in the mind; it develops based on your environment and the people around you. For example, every terrorist attack or school shooting has started in a person's mind with this corrupt ideology growing and being cultivated likely by bad environments and people. If we are taught to notice the pain someone is experiencing, we could work to help them and avoid future tragedies.
Finally, I learned how to actually confront someone if you notice a sign of mental distress. One could notice the pain in someone, but when it comes to actually talking to them, it's a whole 'nother story. The topic of mental health is uncomfortable for many people, even to those not experiencing a mental health issue. Knowing how to confront someone you suspect is going through something is crucial. A big part of this process is having sympathy because someone might say that they're not fine and are struggling but might not be ready to speak to you about it. This is not a rare case, so instead of prodding them for information, be patient and let them know that they can speak to you whenever they feel ready. This could take weeks; in that case, be sure to check up on them every once in a while, be friendly, and make sure they're okay. This will build a healthy relationship between you and the recipient, making it more likely for them to open up to you. The outcome of this is a new friendship and a healed soul. It's a win-win.
It's clear how important learning about mental wellness is not only to help yourself but also to help the people around you, whether they're friends, family, or strangers. Managing mental health is essential to living a happy, healthy life."
---
Student: Querrell B.
Teacher: Taja Butler
C.E. King High School – Texas
Course Completed: Keys to Your Future
Course Sponsor: UBS
"My life goal is to become a pilot in the military (Air Force or Navy). I intend to go to the University of Houston to get my bachelor's degree in aerospace engineering or another type of science. Currently, I'm a high school student in my sophomore year. I'm desperately trying to achieve my goal, but I'm having difficulties with what I can do in high school, balancing my priorities, and how I'm going to start my career. Even though I'm having these difficulties, Everfi has given me tips to make this weight much lighter.
Keys to Your Future, in my opinion, is an organized platform that informs anyone seeking knowledge about their future career and how they can go about it. I would recommend this course to my siblings and peers who are interested in trying to find a career. In my Avid class, my teacher has been pushing college. She had us do research on the PSAT/SAT and the ACT. Even though we were studying for the tests and went on to the University of Houston's main campus, to me it wasn't enough. Keys to Your Future goes into detail about how to prepare for college. 
Keys to Your Future has given me insight into what I can do to be successful. The course suggested that I talk with my counselor and my teachers. I took the advice, and it worked out for me. I recently spoke with my counselor about how I can go about having dual credits and how that will affect me going to college. I also spoke to my aerospace science instructor about the military because he is a lieutenant colonel. I asked about his college ROTC experiences, and he gave me some insight into things to keep in mind.
Keys to Your Future has also given me ways to balance my priorities, such as in academics, social, and health. I have been able to manage them all. I got my academics in check by staying after school to do extra credit or work I didn't finish in class. I kept my social life in check by taking fewer naps around 4 p.m. or 5 p.m. In that free time, I now hang out with or talk to my friends. I would usually be in good shape, but this semester hasn't been easy on me, and I stopped exercising as much as I used too and started eating less. After a lesson highlighted that fitness and diet are important in college, it made me realize I need to take better care of myself now so that when I'm in college, it will be second nature.
Before I started Keys to Your Future, I had no clue how I would even go into the military after college. After one lesson, I did some research. I found the answer to all of my questions, so I decided to make a plan. This course stressed completing short-term goals to work toward my long-term ones, so I made milestones for myself to keep track of my progress. A summarized version of the plan includes first making honor roll throughout high school, scoring well on the SAT and ACT, and applying to and completing college. After that, only my dream awaits me."
---
Student: Tsion T.
Teacher: Brian Long
STEM Preparatory High – Tennessee
Course Completed: EVERFI – Financial Literacy
Course Sponsor: Edsouth
"As first-generation Ethiopian immigrants, my parents were never equipped to educate my brother and me on some of the most essential principles of financial management. Along with that, preparing for life within post-secondary education was rarely discussed. I discovered that there were many learned stigmas, such as applying for credit cards and the idea that loans do more harm than good, that existed in my home.
I entered my senior year without having any knowledge of how I could possibly afford the opportunity to go to college. Because of this, I felt as though I was approaching my adult years blindly compared to other young adults who had become financially literate at a much younger age. Within my high school career, I was incredibly ambitious within my studies but failed to grow in my knowledge of basic financial skills, such as banking, budgeting, and consumer skills. This lack of knowledge hindered my ability to determine a plan that would best support me within life after high school. Because I come from a low-income family, the idea of financing higher education was such a foreign concept in my mind. However, EVERFI – Financial Literacy taught me the endless possibilities that come with choosing a community college, how I can minimize my debt, and the success that comes with obtaining a bachelor's degree.
Because of this, my interest in business has skyrocketed, and I have found my adoration in financial management. Not only did Everfi educate me in choosing the best financial plan, but it also showed me that success is not portrayed in just one way. This course has gracefully shown me that where you start is not where you end up. Because of this, I have created goals to attend a local university and start building my credit at a young age to put the odds in my favor. 
As a first-generation college student, I am proud to state that I now feel comfortable speaking about money in a way where I can have logical discussions with others about investments and economics. In addition, EVERFI – Financial Literacy has turned concepts, such as loans and comparing unit prices, into an incredibly more intriguing topic for me. This has even given me the ability to educate my parents on how their financial decisions have long-term effects and make certain that my brother is reaching his dream in achieving his own financial stability. I started EVERFI – Financial Literacy as a personal finance project but ended it with a clearer vision of how to live my own life. I desire to make an investment in my college career as a finance major and hope to continue to educate others on how to be proactive individuals. Everfi has not only educated me but also allowed me to educate others."
---
Student: Katie B.
Teacher: Melissa Goble
McClave High School – Colorado
Course Completed: Prescription Drug Safety
Course Sponsor: Walmart
"My goal for the future is to get a degree in early childhood education. I plan to teach and then become a school counselor. Along the way to becoming a teacher and counselor, I will use my newfound knowledge in multiple ways. Now, with all that I've learned from Prescription Drug Safety, I know that it is not smart to use certain drugs as a crutch throughout college. I will work hard and not fall back on drugs because I now know what the dangers are. They are harmful drugs if they are not taken properly. From a counselor's point of view, I will be able to help any kids struggling with this issue and give them educated and productive help. Even if the child is not having direct problems with drugs, I will still be able to use strategies and knowledge to help. This Prescription Drug Safety course was enlightening, and I will use the knowledge and skills to better my future."
---
Student: Vera H.
Teacher: Dawn Chaudhary
Little Rogue PS – Ontario
Course Completed: Ignition – Digital Wellness and Safety
"One of the most important topics in Ignition – Digital Wellness and Safety was digital footprints. Before I had read anything, I didn't think it'd apply to me, as I thought only people that went on sketchy websites and post personal information would have digital footprints. Of course, I was wrong and even if you simply search something, you create a digital footprint. From this lesson, I learned that it was important to not have a large digital footprint. You will always have a digital footprint, but it's important to not share personal information, as people may be able to track your online activity. I think that this was an important topic because it can lead to identity theft, which can be serious.
The second thing I learned was about malware and viruses. I love to read online books and watch movies on free websites. I don't think much of it – I mean, it's free! Now I really should, as there may be viruses and malware. When I was on these sites, I remember seeing pop-ups, which are a sign of malware. I think the effects could be much more serious, and I think it's important to know that free websites are sometimes too good to be true. It's important that you always lookout for signs of malware, like your computer running slowly, pop-ups, and getting redirected.
Lastly, the third most important topic that I learned about are mean comments and alt accounts. I'm a sensitive person and things that people don't mean to say can hurt me a lot. Ignition taught me that sometimes mean comments mean nothing (no pun intended). The person behind the screen may think that it is okay to write rude things because it's not in person. I learned that I should brush it off even if it may seem harsh unless it's from someone I know. If it is, I know to talk to them in person, as it might just seem like they're upset in text. Thank you Everfi for teaching me so much. I will always be forever grateful!"