Uncovering the Dynamic and Diverse Nature of STEM
Uncovering the Dynamic and Diverse Nature of STEM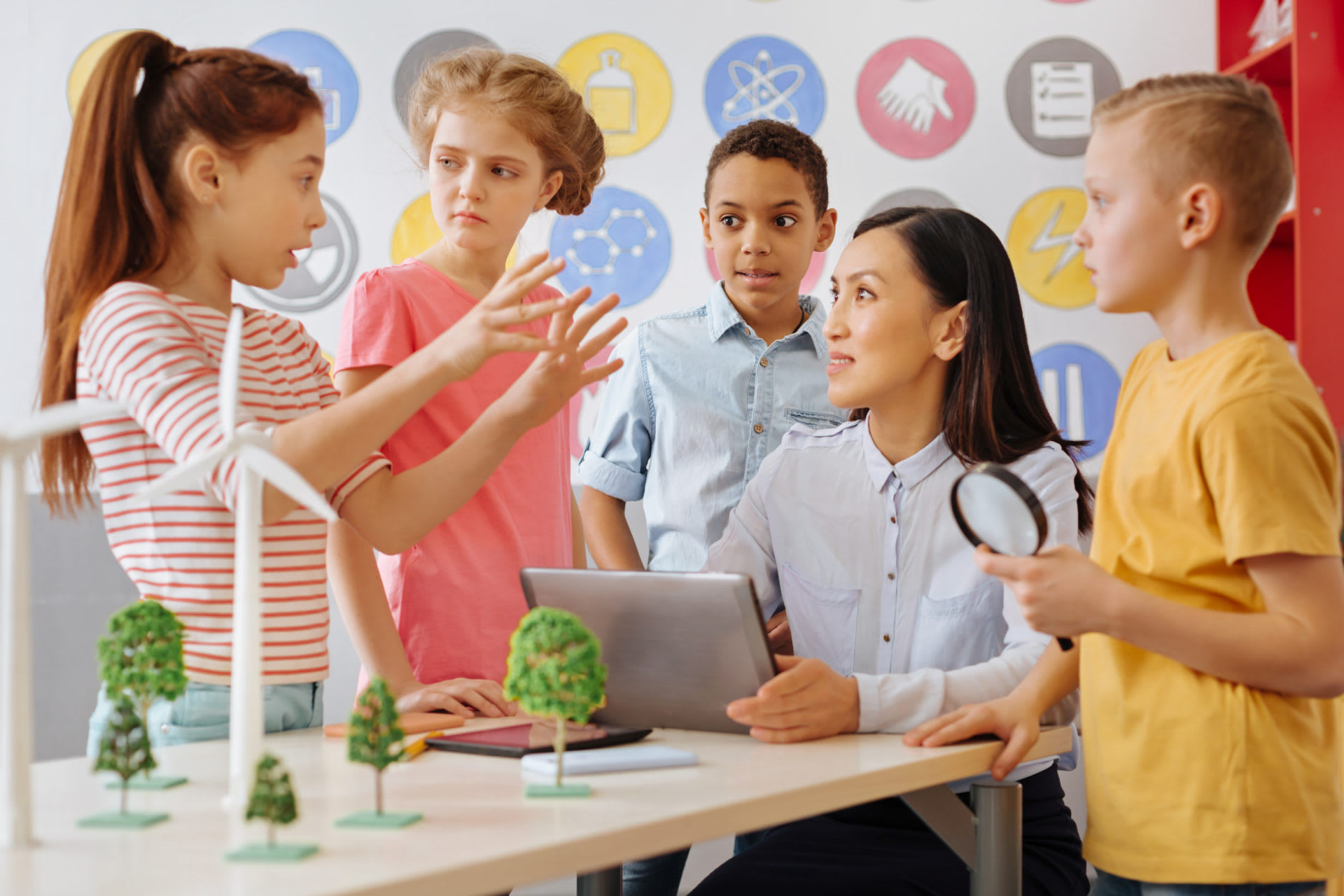 Ask anyone in a STEM career: classroom approaches to STEM are most effective when they mirror the real world. 
Students who compete to be the best will grow up and put their name at the bottom of a long list of contributing authors. Kids who always know all the right answers must shift gears when applying that knowledge to a real-world problem. Students may incorrectly associate loner-culture with STEM careers, when in reality, they could experience a highly collaborative work environment. The real world is ever-changing, inter-connected and diverse  – so too should be our approach in preparing students for it. 
So how can we help students to see the dynamic and diverse nature of STEM?
Focus on the Process

Simulate Collaborative Work

Study the Sequence of Production

Differentiate Methods of Engagement
Focus on the Process
It's one thing for students to memorize the classification and names of various cloud types, but it's another for them to understand how research meteorologists work with computer scientists and mathematicians to create computer models of weather phenomena and the necessity for international teams to collaborate on weather forecasting. The former is the What, when How is much more powerful and memorable for students.
Focusing on the process also takes the emphasis off always having to know the right answer. Students need opportunities to try and fail without fearing a bad grade or a loss of motivation.
Simulate Collaborative Lab Work
You've probably heard of simulating jobs within a lab by having each student take responsibility for a different role –  for example:
Time-keeper

Materials manager

Investigation director

Analyst to question and double-check
We can improve this practice by being more explicit about how these roles truly function in the lab. And while this is one way for students to simulate the micro-ecosystem of a STEM career, the same could be done for a project editing and recording a sound or video clip or collaboratively solving complex math or IT problems. Assign roles, relate them to their real-world counterparts, and provide lots of opportunities to take on different roles in different settings.
Sequencing of Production
In the macro-ecosystem of STEM in the real world, many industries and STEM careers rely on one another in order to function. For example, in manufacturing, the development of assembly line robotics, materials engineering, supply calculations, quality and assurance testing, and delivery to market all involve a variety of individuals, each performing unique roles.
You can simulate this sequence of production by taking something and following it from inception to market. Airplanes and cars can be great examples of this, especially if you can involve guest speakers and hands-on experimentation.
Differentiate Methods of Engagement
Students need multiple varied learning experiences to engage with content to attain the highest levels of cognitive understanding. I personally like how Coach Craig said it:
Except instead of digitizing your entire math curriculum, take one part of the subject and go digital with it. Incorporate technology whenever and however you can, and in ways that help
connect STEM to the real world
.
Take these four suggestions into your STEM practice and see how it ignites the curiosity in your students and creates accessible space for everyone.