5 Ways to Develop More Effective Workplace Ethics Training
Workplace Training • 4 Minute Read
5 Ways to Develop More Effective Workplace Ethics Training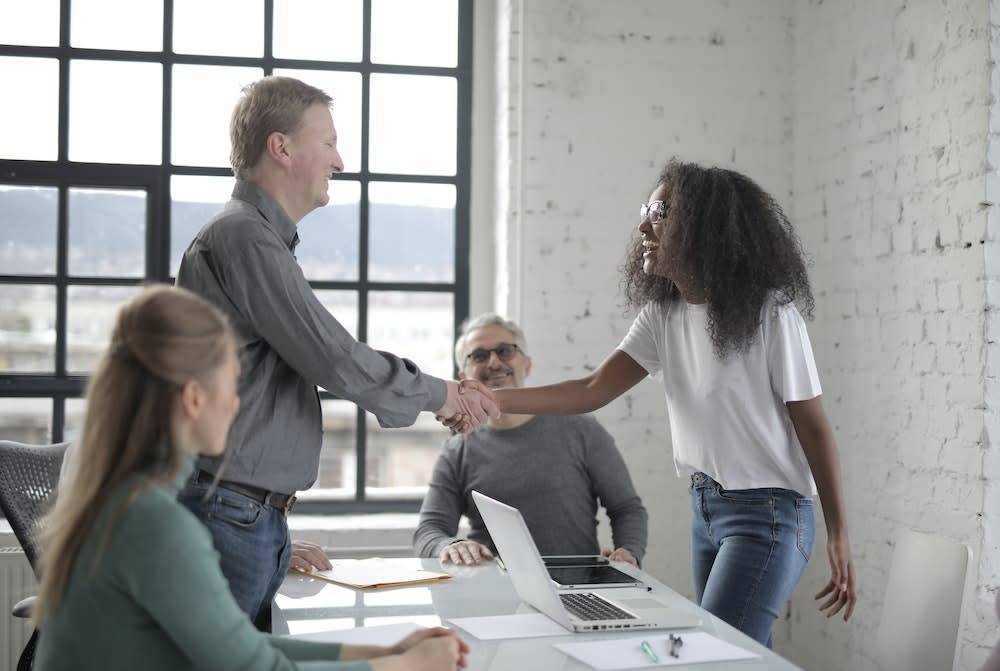 Ethics is an important element of any corporate workplace culture. Unfortunately, sometimes workplace ethics issues are left to chance with the expectation that employees will simply "know what it is." That's unlikely to be the case. Ethics can be both personal and situational. In the workplace, it's important to be explicit about your expectations when it comes to ethical behavior.
Types of Potential Workplace Ethics/Compliances Breaches
Workplace ethical issues can emerge on a variety of fronts. These can include anti-bribery, conflicts of interest, insider trading, and antitrust. Additionally, industries and organizations often have their own policies and practices related to actions and behaviors that they consider to be unethical.
The issue of ethics in the workplace can be complex and often subject to interpretation, so it is important for organizations to be explicit about their expectations and offer workplace ethics training designed to help employees understand what's expected of them and why. 
Here are 5 Ways to Develop More Effective Workplace Ethics Training:
1. Make it Part of the Workplace Culture
Workplace ethics training should be integrally tied to the desired culture of the organization, not something that's off to the side or an add-on. Your workplace culture is the underlying personality of your organization and the philosophy that drives its operations. Your culture is reflected in how you treat employees, and customers—and how they treat each other. Ethical behavior is an important part of that workplace culture and will be exhibited through these interactions as well as the decisions that employees make—especially tough decisions. Effective ethics training can help employees navigate what can be tough terrain by providing them with "the rules," examples of certain types of ethical dilemmas they may face, or that others have faced, and ways to address these situations.
2. Set the Tone at the Top
Employees are watching—all the time. If your company says it expects employees to exhibit ethical behavior, that means senior leaders as well. If they don't, the ethical structure you've hoped to build will quickly crumble. What you train for needs to be explicitly exhibited through the actions and behaviors of leadership, from the top down. Keep in mind that when it comes to ethical behavior it's not only what leaders do, but what they don't do that makes a difference. A leader who overlooks an ethical breach is sending a clear, loud, and very negative message to employees. 
3. Keep it Ethics Training Positive
Avoid a punitive focus with your workplace ethics training. Frame the message not from the standpoint of "how not to get in trouble," but from the standpoint that "we value a culture of strong ethical behavior, and here's what that looks like." Employees don't like to feel that they're being chastised or their behavior assumed unethical. It is important to frame it from the perspective of: "this is the ethical climate we want and here's how we can work together to achieve it."
4. Make it Ongoing
Providing workplace ethics training during onboarding or through an annual inservice isn't enough to ensure that employees will be well aware of the types of behaviors expected of them. Training should be ongoing and delivered through a variety of channels from traditional training, to discussions between employees and managers to debriefing after incidents that are both positive and that require intervention.
5. Reward Ethical Behavior
If the only rewards and recognition that employees receive are related to sales or safety goals, the value of behaving ethically will seem of little consequence. It's okay to recognize employees who exceed productivity goals, but make sure that you're also recognizing those that make sound ethical choices. 
Recognizing that building a workplace culture of strong ethical compliance is a process, not an event, can help you to deliver more effective workplace ethics training. By following the tips above you can boost the odds that employees not only understand, but commit to, the ethical behaviors that your company expects.