7 Workplace Culture and Compliance Trends for 2023
7 Workplace Culture and Compliance Trends for 2023
Top issues in workplace culture and compliance for the new year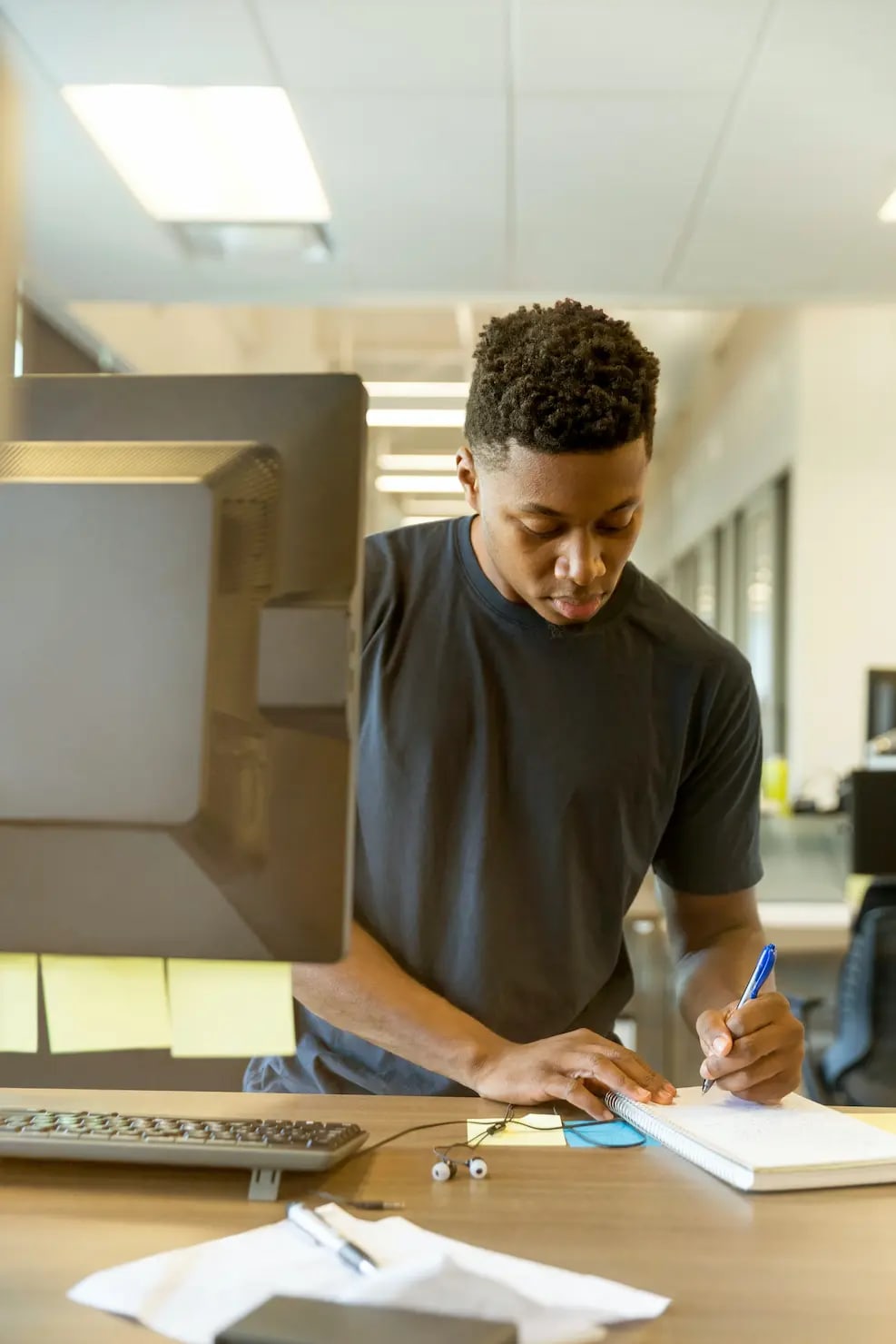 In my workplace trends blog last year, I predicted that the 2022 workplace would be a "high-stakes, rapidly-evolving environment"— and that couldn't have been more true. From addressing massive talent turnover, to operationalizing new ways of working for the long term, to implementing painful, economy-driven cuts, many organizations continued to navigate a gauntlet of workplace disruption.
And despite these challenges, employees today — not to mention lawmakers, shareholders, customers, and the public — continue to increase their expectations of employers, pushing them to do more, do better, and do differently vis-à-vis their workers and work environments. The good news is that implementing workplace culture initiatives that help employees feel appreciated and included can boost results across the board, from recruiting and retaining great talent to improving productivity. Indeed, data shows that DEI efforts in particular can help companies outperform others during tumultuous times and for years after.
Focus on These Workplace Culture and Compliance Trends
With this in mind, what should employers focus on in 2023? Here are what I believe will be seven top workplace culture and compliance trends, with some suggested actions you can take to address them:
Navigating talent market disruption
Equipping managers to lead in new ways
Stemming the mental health crisis by addressing toxic workplaces
Examining and evolving DEI initiatives
Staying ahead of new challenges in harassment and discrimination
Addressing the surge in workplace violence
Enhancing internal ESG efforts
1. Navigating talent market disruption
Talent issues were a major focus in 2022 and there's no sign of that changing in 2023. Many employers will focus on hiring while others may face the challenge of navigating reductions in force. But all companies, whether growing, maintaining, or downsizing, will be tasked with keeping their workforce engaged.
Take action: Remember, the #1 reason the majority of employees quit their jobs is they don't feel supported, valued, or included at work. To help fill vacancies, keep top talent, prevent "quiet quitting," and weather tough economic conditions, prioritize workplace culture efforts that demonstrate value and respect to employees and the work they do. "How," you may ask? Read on, as the recommended actions for the next six trends will help you do just that.
2. Equipping managers to lead in new ways
It's no secret that many managers have been struggling to adapt their leadership practices to today's rapidly-changing workplace. In 2023, employees will expect managers to do more to demonstrate empathy, proactively support employee safety and wellbeing, embrace DEI, and provide ongoing, meaningful coaching all year round. Employers will need managers to hire new talent, connect with their teams, and manage employee performance in new ways. Upskilling managers in these areas will be mission-critical for business success.
Take action: Companies must help all managers take their leadership skills to the next level in 2023 to successfully navigate new challenges and changing employee expectations. This could mean revisiting best practices for everyday actions as well as learning new, more nuanced skills. Equip managers to lead in today's environment by providing education on effectively handling performance conversations, whether positive and negative; keeping employees safe from harm; managing inclusively; and proactively supporting employee wellbeing. Give leaders practical tools to lead discussions about diversity, equity, and inclusion (DEI) issues, and help them upgrade team meetings by using a checklist of positive practices to ensure hybrid meetings are productive and inclusive for everyone.
3. Stemming the mental health crisis by addressing toxic workplaces
The mental health crisis that came to light in 2020 unfortunately continues today, with 76% of U.S. employees reporting at least one symptom of a mental health condition such as anxiety or depression. In early 2022, we at EVERFI urged employers to address workplace conditions that make employees unwell, such as toxic environments, burnout, stress, and lack of inclusion and belonging. In October 2022, the U.S. Surgeon General declared that unhealthy, toxic workplace environments are hazardous to employees' physical and mental health. And with 81% of employees saying they will look for companies that support worker mental health when they seek future job opportunities, employer action is imperative in 2023.
Take action: The message is clear: to address employee mental health, companies have to focus on their work environments. According to the U.S. Surgeon General's report, this includes taking steps to prevent harassment, bias, and discrimination (see recommended actions in trend #5 in this blog); implementing internal DEI programs (see trend #4); providing employee engagement initiatives that support feelings of connection and belonging (see trend #7); and improving workplace safety and preventing workplace violence (see trend #6). Companies also can help reduce employee stress by adjusting workloads and schedules, encouraging employees to take time off to recharge, and offering flexible working arrangements. For more strategies, click here.
4. Examining and evolving DEI initiatives
Organizations continue to heed the calls of their employees, shareholders, and customers to ramp up internal DEI efforts to promote inclusion and drive business success. While 2020 was the year of public statements, 2021 and 2022 saw companies implementing new DEI initiatives, with 83% of U.S. companies reporting doing so in 2021 alone. In 2023, then, employers will be evaluating and improving upon these efforts. Companies will ensure that DEI initiatives are yielding positive results, shining a light on facets of diversity and inclusion that have not traditionally been featured in DEI programs (such as age and others), and educating employees and leaders on everyday skills that drive inclusion.
Take action: If your organization has DEI initiatives in place, consider reviewing their scope, design, and results. Examine data from surveys that measure employee engagement, feelings of inclusion and belonging, and confidence acting as an ally, to ensure programs are having a positive impact. Confirm that inclusion-focused efforts do not inadvertently exclude other employees. Amplify your DEI strategy by addressing commonly-overlooked characteristics like neurodiversity, age, religion, and disability, and including post-hire initiatives that keep performance reviews and employee development decisions bias-free. Provide training that equips employees and leaders with the knowledge and skills to collaborate effectively with colleagues who are different from them so all employees can thrive.
5. Staying ahead of new challenges in harassment and discrimination
Harassment and discrimination are certainly not new, but they pose new challenges for employers as they occur in new ways and take different forms. Online work environments continue to drive upticks in harassment by emails, gifs, texts, video meetings, and chat feeds. Antisemitism is an increasing concern, with one-third of employees saying that antisemitism is common at their company and 29% of employees reporting that it is "acceptable," according to a 2022 survey. Disability discrimination will likely continue to top race discrimination as the #1 form of discrimination reported to the EEOC after retaliation. Meanwhile, city and state laws will continue to proliferate as they did in 2022, adding new protected characteristics (like the hair discrimination laws that passed in Illinois, Louisiana, and Massachusetts), and imposing new training requirements (such as Chicago's new harassment and bystander intervention training law).
Take action: Prevention is key. As I like to say, harassment and discrimination don't stop at state or city borders, so ensure all employees, regardless of location, receive robust training that includes highly-impactful bystander intervention techniques. Review your training to confirm it specifically addresses the many forms of harassment and discrimination-including disability, religion, and hair texture-as well as harassment through video meetings, texts, and gifs. Create the conditions for employees to notice and report warning signs before they become illegal behavior by repeatedly communicating your company's commitment to non-retaliation.
6. Addressing the surge in workplace violence
Workplace violence is increasing across industries, costing U.S. organizations $130 billion annually from lost productivity, medical costs, and associated lawsuits alone. At the end of 2022, I facilitated a conversation with a group of chief compliance and ethics officers who confirmed that workplace violence has truly become an urgent issue; unfortunately, experts predict this troubling trend will continue in 2023 and beyond. This is due to a "perfect storm" of factors today, including elevated stress levels, declines in civility in society and online discourse, and upticks in crime in many communities. And with domestic violence in the U.S. increasing by more than 8% over the past few years, many experts predict there will be an increase in workplace violence by abusers harassing their targets at worksites.
Take action: OSHA and other lawmakers are increasingly scrutinizing employers' workplace violence prevention efforts and imposing new requirements to keep employees safe. Be prepared and help prevent violence by adopting a workplace violence policy that defines violence broadly to include both in-person and online violence examples (such as cyberstalking and online threats) and encourages employees to report warning signs and unsafe scenarios early. Before an incident occurs, identify a cross-functional team of leaders who will receive reports and investigate them promptly. Consider deploying workplace violence prevention training that helps employees know how to recognize and report risks early–and know what to do if violence occurs.
7. Enhancing internal ESG efforts
Company ESG (Environment, Social, and Governance) initiatives have exploded over the past few years due to intense interest from regulators, employees, and the public. In fact, ESG has become so important that 76% of consumers say they won't do business with companies that mistreat the environment, their own employees, or the communities in which they operate–and employees don't want to work for them either. In 2023, companies that have primarily focused on externally-facing efforts–such as environmental impact, sustainability, and global human rights, for example–will turn their focus inward as well, enhancing their employee-facing practices in support of the "S" and "G" aspects of this work.
Take action: Review your internal compliance and ethics policies, reporting channels, and training programs to ensure they are aligned in support of an ethical, safe, inclusive, and compliant workplace. Consider surveying employees and gathering other data before internal training and other initiatives are implemented and afterward to measure their impact, guide future efforts, and demonstrate commitment and accountability. Organize opportunities for employee charitable giving and volunteer work. These activities not only benefit communities and causes in need, but also support a company's efforts to support employee engagement and belonging.
Taking proactive steps
2023 will surely be another year of disruption and complex issues for organizational leaders to navigate. The good news is that all the trends addressed above are truly interconnected. Thus, taking proactive, meaningful steps to address one or more of these areas will not only have a positive impact on the other areas, but will help create a safe, inclusive, and positive workplace culture that can help weather the most turbulent times.