Diversity and Inclusion for Leaders: A Critical Leadership Competency
Workplace Training • 4 Minute Read
Diversity and Inclusion for Leaders: A Critical Leadership Competency
Inclusive leadership is effective leadership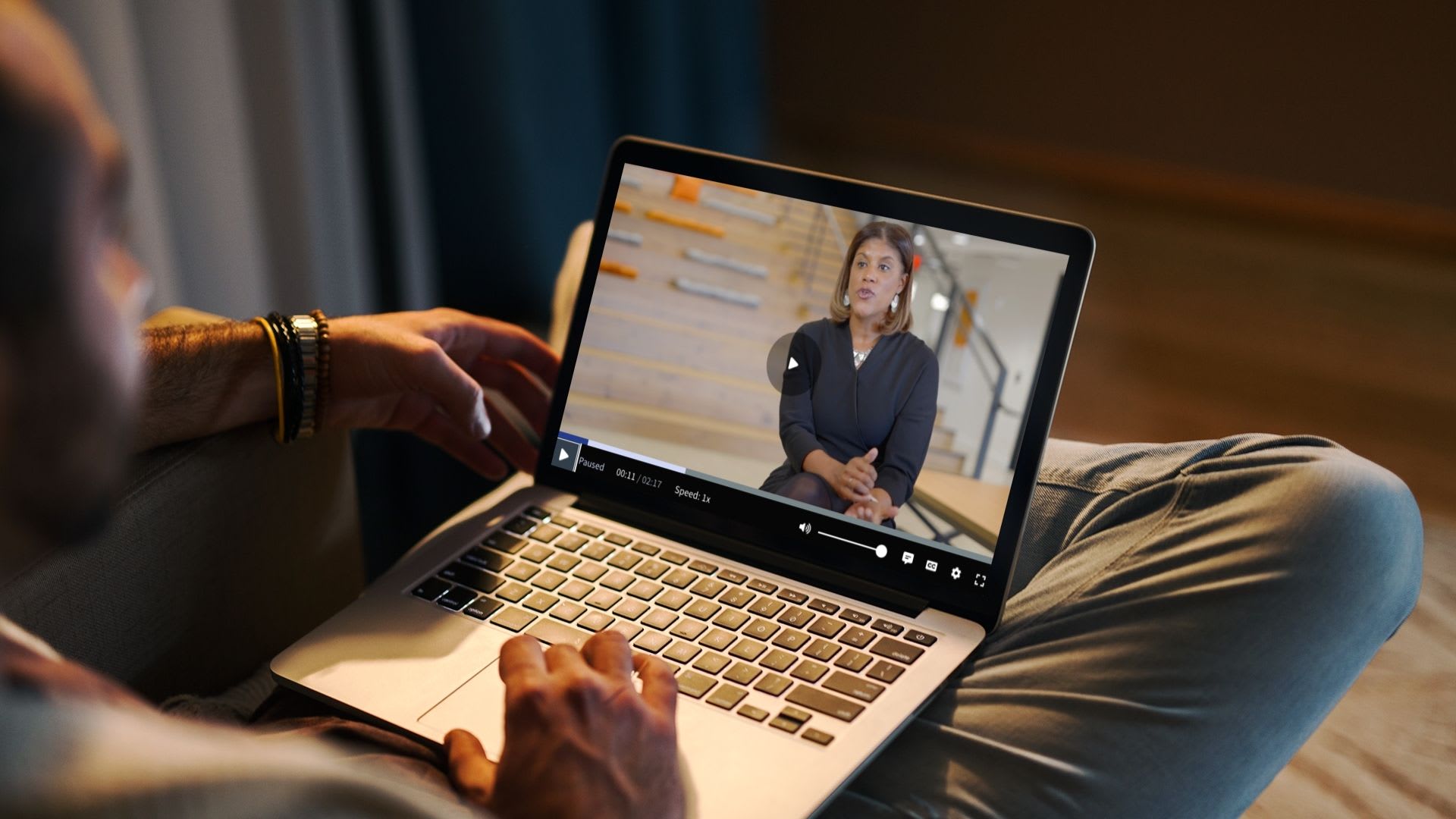 Following the events of 2020, many organizations have doubled down on their efforts to improve diversity and inclusion, foster belonging, and root out systemic inequity at work in ways we've never before seen. Employers quickly realized, however, the unique role leaders play in diversity and inclusion efforts and that leaders must do more than provide behind-the-scenes support. All leaders must be active participants–and yes, even role models–in diversity, equity, and inclusion initiatives to ensure these efforts are successful.  
This work benefits leaders too. According to researchers at Deloitte, leaders who use inclusive leadership techniques with their teams are more likely to report that their teams are high-performing, make high-quality decisions, and behave collaboratively. Inclusive leadership truly is effective leadership. 
The challenge is, many leaders today feel ill-equipped to ask questions about diversity, are afraid to have conversations about bias, or don't know how to be an ally to their colleagues. Many don't know where to start to learn more. For this reason, many organizations are now prioritizing leadership-specific diversity and inclusion training. 
At EVERFI, we saw this urgent need and likewise have doubled down our efforts to support organizations and their leaders. We surveyed hundreds of our customers; almost 50% of respondents said that deploying new or additional management-focused training on diversity, equity, and inclusion is important or critical. We also convened a panel of cross-industry experts to determine which skills are most needed for leaders today and in the future. Here's what we learned.
To be effective in today's workplace, all leaders must know how to:
Demonstrate inclusive leadership behaviors

Build and manage diverse teams

Identify bias in decision-making, policies, and practices across the organization

Disrupt and address microaggressions by team members

Address their mistakes if they say or do something they regret
In other words, leaders need to not just understand diversity and inclusion theories or concepts–they need the skills to take action in the right way, at the right moments. 
Introducing EVERFI's Diversity, Inclusion & Belonging for Leaders Course
Our new training course, Diversity, Inclusion & Belonging for Leaders, does just that. The course will enhance leaders' ability to serve as role models and advocates of diversity, equity and inclusion in key talent management and organizational processes through: 
Short, flexible modules.
Bite-sized content on hiring, coaching, conflict resolution, promotions, and more can be delivered together as one course or assigned individually to provide just-in-time learning. Is performance review time approaching? Assign the module on Equity, Performance, and Development for best practices in delivering feedback. Hiring a new team member? Deploy the Building a Diverse Team module to everyone on the interview panel.
Focus on action and skills.
Leaders build and practice new skills in nuanced, real-world scenarios that they may face whether they have a hybrid or in-person team. From spotting bias in decision-making to apologizing after an insensitive remark, leaders can practice responding to challenging situations in a private learning environment.
A positive approach.
Our course ensures that complex topics like bias and microaggressions are approachable and actionable by focusing on positive behaviors, skills, and tactics leaders can use to promote inclusion and belonging–like perspective-taking, effective communication, and conflict resolution–not simply negative impacts to be avoided. 
Scale and accessibility.
For organizations with a dispersed workforce, in-person leadership training simply isn't feasible. Our scalable, digital solution helps organizations ensure that all leaders can receive the training they need, regardless of location. 
Best in class, inclusive design.
The course content, imagery, characters, and interactive moments in our courses are designed using a learner-centered DEIA (Diversity, Equity, Inclusion, Accessibility) approach so all learners feel represented in the course and are able to engage with it. 
Leaders have a significant impact on your organization, but they are even more successful when all employees are able to talk about and support diversity and inclusion efforts. Explore the benefits of a population-level approach here.