Overcome the Challenges of Improving Diversity in Tech
Workplace Training • 5 Minute Read
Overcome the Challenges of Improving Diversity in Tech
Easy & Hard Questions to Answer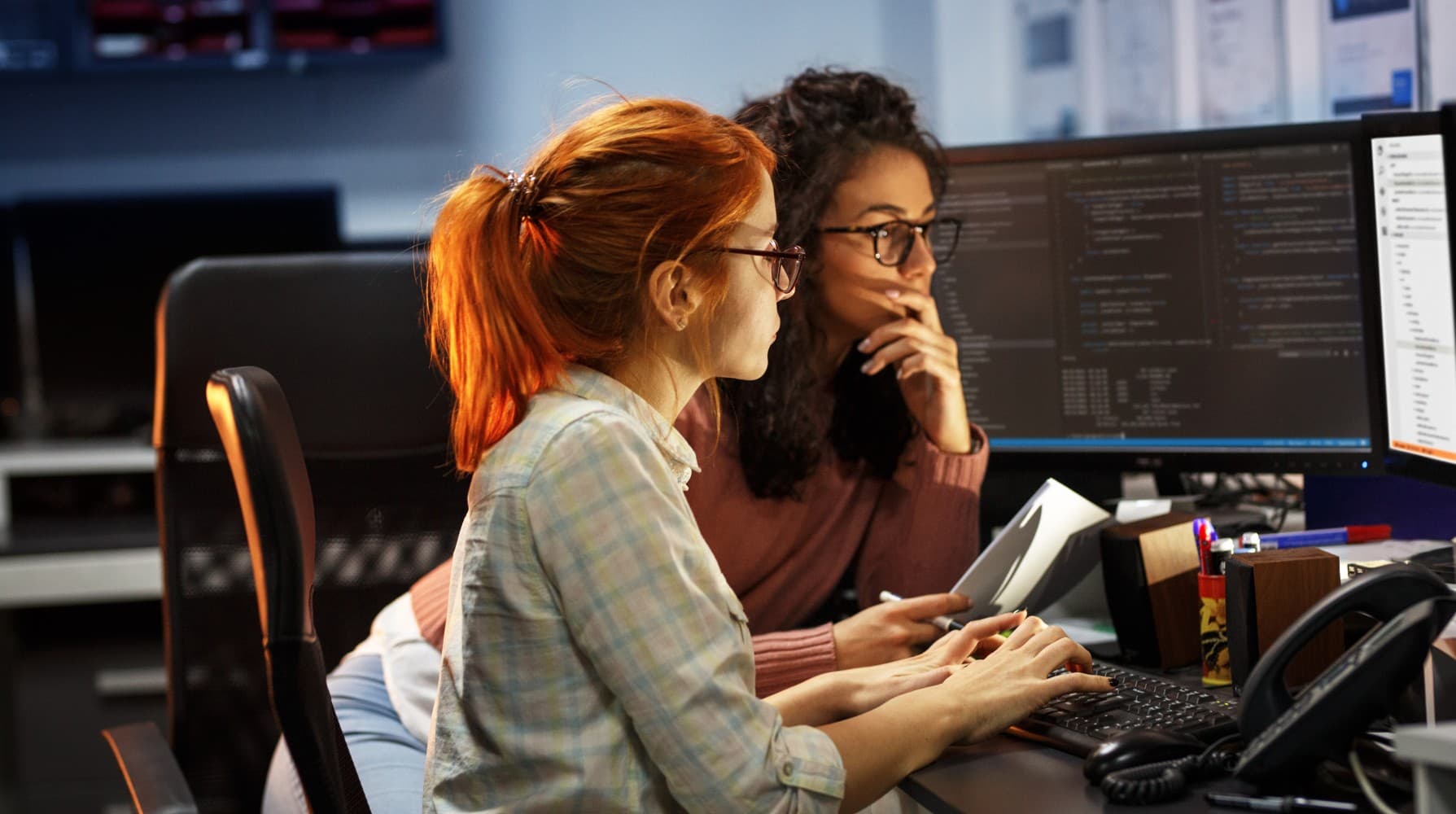 "Let me be clear. This strategy has an easy part and a hard part. I've taken care of the easy part by making the decision. Your job is to now take care of the hard part and implement it."
Wow. These were the words of my boss at the end of an especially challenging set of strategic planning sessions at the technology company I was working for at the time. His words could not have been clearer. After everyone had an opportunity to state their views, he had delivered his decision, the so-called "easy part" of the strategy. He now looked to us, his executive team, to create the plan and implement the details to make that decision a reality.

I often remember this conversation as I think about the current set of challenges faced by organizations as they look for ways to promote diversity in tech by improving the representation of both women and minorities in technology-related roles. While the decision may be easy, the real devil is in the details. When faced with the challenges of addressing the lack of  racial diversity and the gender gap in tech, two questions organizations often ask themselves include:

How can we change the talent portfolio of our technology roles without inadvertently changing those aspects of our culture which make us unique?

How do we find, attract, and retain women and minorities to technical roles when competition for the talent pipeline in these fields is so fierce?
While these are good questions, I think they miss the mark because they are "outside in" questions when what is needed are "inside out" questions. What do I mean by this? They assume that the current status quo of diversity in tech is the desired state and that the talent market needs to be reconciled against what the organization is looking for. This could not be further from the truth.
Taking Ownership of Improving Diversity in Tech
In order to avoid "fossilization" of their workplace culture, organizations need to accept that today's talent market is rich with individuals possessing great capabilities, and that the role of leadership is to translate the "easy part" of the diversity decision into reality by taking ownership of the "hard part" of creating a diversified workplace.
 Some recent data supports the view that too many organizations take an "outside in" approach to creating a diversified workforce and miss out on some terrific talent pools. Specifically,

A major technology firm recently reported that 3.7% of its employees are Black and 5.9% are Latino.

However, this lagged far behind percentages from the National Center for Education Statistics which showed that in 2016, 8.6% of graduates with a bachelor's degree in computer and information science were Black and a little over 10% were Latino.

According to a Los Angeles Times article in June of 2020, even the graduating class of computer science majors at Stanford, Silicon Valley's elite training ground, is more diverse than the companies just down the road from campus.
In order to become a more attractive landing place, an employer of choice, for minorities and women, organizations need to re-frame their questions to be more relevant as it relates to creating workplace environments where people are able to contribute the full spectrum of their talents. Some of these "inside out" questions include:

Once we hire an individual, what processes, systems and support mechanisms do we have in place to ensure this individual's success?

Are these systems focused more on the individual's productivity or do we pay equal attention to integrating them into the broader culture so that they feel both included and valued for their contributions?

How are we leveraging feedback from our employee engagement surveys, exit interviews, and recruitment team rejection analysis to better understand the key questions women and minorities are asking about our organization?

How do we "show up" on social media as it relates to the type of workplace environment we create for women and minorities?

Do we have training and development programs which demonstrate our commitment to continuously improve our organization through the creation of a workplace culture and environment that welcomes and values people from all backgrounds?
In short, organizations need to stop saying, "Yes, but…" when it comes to the issues of the racial diversity gap and the gender gap in tech. Rather, they need to put their shoulder to the wheel and move from that "easy" part of the decision to the "hard" part of diversifying their workforce because as we've often heard, "Anything after 'but' is just the beginning of an excuse."