4 "Do's"​ of Ulta's Diversity, Equity and Inclusion Approach
Workplace Training • 4 Minute Read
4 "Do's"​ of Ulta's Diversity, Equity and Inclusion Approach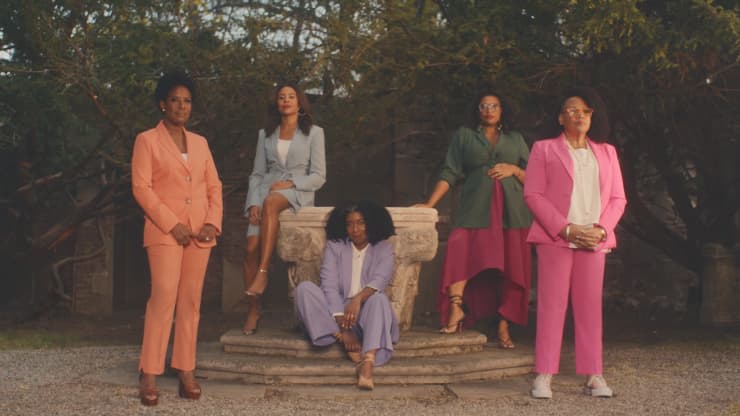 One of the most poignant quotes by Ulta Beauty's CEO, Mary Dillon about the company's recent announcement of their Diversity, Equity, and Inclusion efforts is:
"Diversity and inclusion efforts have become more of a business imperative rather than a goodwill gesture as shoppers pay more attention to corporate values like sustainability and diversity and vote with their dollars."
That's something that Dillon said she has seen up close as chair of the Retail Industry Leaders Association.
"Consumers now are holding businesses to a higher standard, and they should," Dillon said.
Let's break down the roadmap of the four "do's" that Ulta is enacting:
The 4 "Do's" of Ulta's DEI Effort
"Do" #1: Recognize your organization's relationship to the larger societal/systemic issue you are addressing
For Ulta, there is an understanding that the beauty industry influences the definition of 'beautiful' and by increasing representation in imagery, marketing and products/services offered; they are helping to expand the aperture
"Do" #2: Create a quantifiable goal of what you are trying to achieve
For Ulta, this is doubling the number of Black-owned brands in its assortment by the end of 2021, and catalyzing the advancement of underrepresented employees through leadership development and focusing on recruiting efforts. (my hope is there are also quantifiable goals in advancement and recruiting, like the 15 Percent Pledge)
"Do" #3: Acknowledge the tie between community and market investments AND the internal culture employees and customers experience
For Ulta, they are investing in unconscious bias learning experiences on a recurring and reinforcing basis. Regularity and reinforcement is key. My hope is that, in these training experiences, employees are:
Invited to reflect on the identities (as multifaceted and intersectional as they are) they carry, lived experiences they are unfamiliar with, and how their perspectives are shaped by them
Provided the space to reflect on how their identities inform the biases they carry – in concrete and real scenario based ways
Given the tools, skills and the accountable task of creating goals to stop them from acting on their biases in the moments that matter
"Do" #4: Leverage the counsel of someone with expertise and provide them the influence to create accountability
Ulta brought on Tracee Ellis Ross to serve as their diversity & inclusion advisor to help counsel and hold the company accountable. Yes, Ross is a high profile and accomplished actor. And it is in her capacity as a Black Woman Founder and CEO of a hair-care brand that she will provide insight into how the company can become more inclusive and representative of the communities (employees and consumers) they serve.
It will be interesting to track the progress that Ulta makes, along with many organizations who are developing sustainable DEI strategies. In particular, I'll be most encouraged to see further parity between internal company culture and advancement investments (beyond training), and external market initiatives.