Sexual Harassment Training Requirements for New York Employers
Sexual Harassment Training Requirements for New York Employers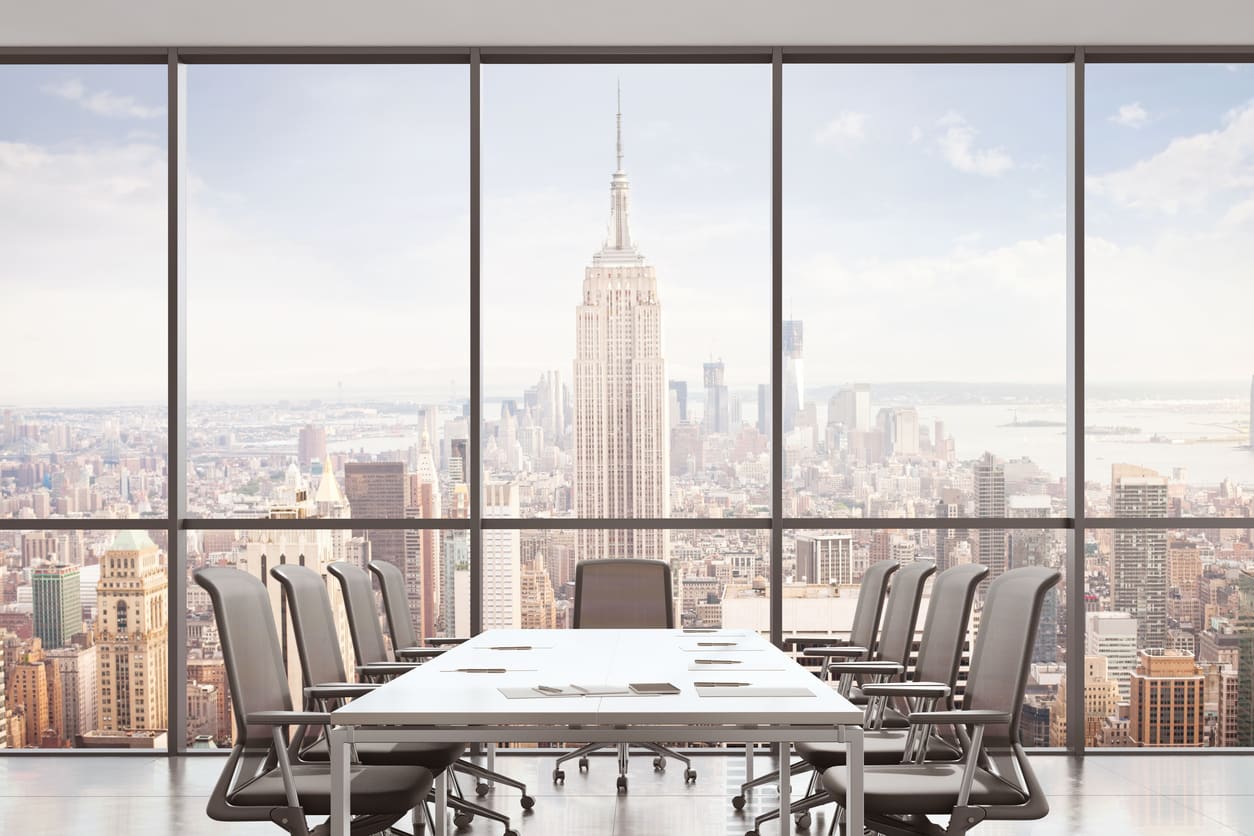 The 2018 New York sexual harassment prevention training mandates from New York City and State require training for both managers and employees. This makes New York the second-largest state in the U.S. (after California) to do so.
Beyond this sheer increase in employees who require training, New York's sexual harassment mandate represents a significant change in approach: from sexual harassment prevention as a management-only initiative to one that joins policy, leadership buy-in, and employee education to create workplace cultures intolerant of harassment.
These legislative requirements have given businesses a choice: Purchase training content, or create their own based on content guidelines and models from regulators.
The Differences Between the New York City and State Sexual Harassment Prevention Training Requirements
Before diving into details of both New York City and New York State's sexual harassment prevention training requirements for employers, it's essential for HR and compliance professionals to understand which law to comply with.
Thankfully, it's not complex. 
New York City Training Requirements
New York City's ordinance applies to all businesses with 15 or more employees, while the state's statute covers all city businesses within the state's borders, regardless of size. Additionally, the statute includes the employees of all companies bidding on New York State contracts, even if they aren't New York-based. 
New York State 
Both New York State and New York City require sexual harassment prevention training to be "interactive." Interactive, however, is defined differently. New York City defines interactive training as "participatory teaching whereby the trainee is engaged in a trainer-trainee interaction," and specifically notes that online training can qualify. Those under New York State's guidelines are given more direction and the following examples of employee participation in sexual harassment prevention training:
Web-based training that features questions at the end of a subject-matter section, in which answering correctly is required to progress

Web-based training that allows users to submit questions and receive an immediate or "timely" answer

Web-based training that presents a learner survey to employees after they complete training materials

Live or in-person training where those who present ask employees questions, or make time throughout presenting to allow for questions
New York State additionally indicates that prevention training that merely involves watching a video or reading documents—without any elements of feedback or participation—isn't interactive.
Content Guidelines from New York City and New York State
Both New York State and New York City have a great deal of specific sexual harassment training requirements to be included in the workplace training material. Typically, New York City's guidelines require a greater degree of specificity.
Any organization under New York State's guidelines looking to create their own training content can look to New York's sexual harassment prevention training model. Additionally, the state has provided case studies that use realistic workplace scenarios to illustrate prevention practices and concepts (Note: The state has also provided a model sexual harassment policy, and a model sexual harassment complaint form).
New York State model-dependent sexual harassment prevention programs must contain the following elements:
Training is required to be available in the "language spoken by their employees"

New employees need to complete training no later than 30 calendar days after starting

The model should be altered to reflect the specifics of the organization and/or industry, including names, offices, and contact information of those within the company who are to receive harassment complaints

Sexual harassment prevention training must be distributed in a consistent manner through each company office
New York State's AB 8421/SB 6577 also requires the state commissioner of labor to create and publish templates of model sexual harassment prevention trainings and policies in English and any other language deemed relevant (based on the population speaking that language and other factors). However, if the commissioner does not publish a template in a particular employee's primary language, the employer is not required to provide a notice in that language (but they still have to provide it in English).
Required statements and explanations for Sexual Harassment Prevention Training.
New York City's legislation requires that harassment prevention training must state that sexual harassment is unlawful discrimination under city, state, and federal law. Both city and state guidelines require an explanation of sexual harassment that makes use of examples, (the state also requires the explanation be consistent with state-provided guidance). Additionally, the state requires learners to be informed of statewide and federal statutes pertaining to sexual harassment, in addition to available remedies for employees who experience harassment.
Training must teach how to report incidents within the workplace.
The New York State law requires the sexual harassment prevention training to explain employees' rights of redress, in addition to providing information about all available forums for employees seeking to adjudicate harassment complaints. City law goes a step further, mandating that employers outline how employees can report within the workplace, in addition to the claim filing process of the New York State Division of Human Rights, the EEOC, and the New York City Commission on Human Rights (Contact information for each agency should be provided as well).
Workplace retaliation has been the #1 complaint filed with the EEOC every year for the past decade. New York state does not require employers to address retaliation in their sexual harassment prevention training (though employers must prohibit retaliation in their policies. New York City law delineates that training note the illegality of retaliatory action under the New York City Human Rights Law (NYCHRL § 8-107(7)), provide examples of retaliation, or show examples of activities that are protected from workplace retaliation. While it is not a requirement, research shows it's not enough to simply have an anti-retaliation policy; employees need to be trained on how to apply it. The better-versed employees are in a company's ethical standards, the more likely they are to make sound decisions.
Only New York City's mandate specifies that sexual harassment prevention training must inform learners of the practice of bystander intervention. This means that businesses must provide resources explaining how to engage in bystander intervention so learners will know how to intervene should they witness harassment in the workplace.
Management responsibility
Finally, New York City's sexual harassment prevention training requires that training outline the specific responsibilities managers have to prevent sexual harassment and workplace retaliation, and measures they may take to appropriately address harassment complaints. State law requires training to address the responsibilities managers have to address sexual harassment complaints and supervisor conduct, plus "any additional responsibilities" supervisors have.