Provident Bank: Driving Customer Engagement with Digital Learning
A Conversation with Zelle®, BankNewport, and Think Bank
Case Study
Provident Bank: Driving Customer Engagement with Digital Learning
As the pandemic took hold of communities across the United States, Provident Bank realized that they needed to act fast to impact families in their region.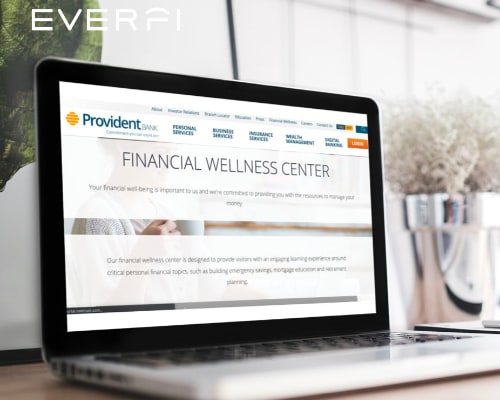 Provident Bank provides free digital financial education to meet customers' needs and build trust in real-time—from homeownership to retirement preparation with Achieve, along with a K-12 financial wellness program and a virtual educational workshop series all powered by EVERFI. Provident Bank worked to uncover new ways to distribute their K-12 education, Engage seminars, and Achieve adult education to ensure customers and their families had the vital resources they needed to navigate uncertain financial times.
In particular, they utilized EVERFI's marketing toolkits, digital learning portals, and virtual workshops to drive awareness and help open access to learning in the "new normal" digital first landscape. Furthermore, Provident Bank implemented best practices to better surface learning resources on their website and equip employees with vital information on the free resources.
Download the case study to learn how Provident Bank:
Reached over 1,600 students 

Increased schools sponsored by 3,300%

Increased traffic for financial education resources on their site by 50%