Overview
Workplace Training
Covid-19 Return to Work Training for Employees: Staying Healthy in a Changing Environment
Keep your workplace safe, promote employee well-being, and create a more inclusive work environment through our online COVID-19 training for employees.
Request a Demo
Navigating the Workplace During COVID-19
Our course, Staying Healthy in a Changing Environment, will help employees navigate their work environment through the lens of COVID. Whether your workplace shifted toward hybrid, remote work, or remained open, prepare your workforce for what comes next through online COVID-19 return to office training.
This course will teach employees strategies to protect their well-being with practical guidance about COVID, and how to return to the workplace or work remotely.
COVID-19 Course Topics Include
COVID-19 Basics and Best Practices for Physical Safety
COVID-19 Basics and Best Practices for Physical Safety
Establish a baseline knowledge for your workforce by providing an overview of the virus, its symptoms, and how it's spread. Getting everyone to speak a "common language" is the first step to communicating expectations as a part of your return to office training.
Defining COVID-19
COVID symptoms
How it's spread
Personal safety best practices
Community impacts
Vaccine efficacy
Herd immunity
Promoting Mental Wellness and Health
Returning to the Workplace
Key Features and Benefits of our COVID-19 Training
EVERFI's newly updated, 25-minute Covid-19 training for employees course is easy to launch to your entire workforce. Our content is designed to be used on mobile, desktop, and tablets to support flexible learning options.
Key features and benefits:
Impactful Content
Engage employees with high-quality course content based on real-world isses and driven by COVID-19 workplace regulations
Customized Courses
Tailor to your organization's unique needs through standard and premium configurations
Intuitive Platform
Easily create lists of learners and quickly assign courses to employees
Measurable Outcomes
Track progress and completion status through easy-to-use administrative dashboards
Key Features and Benefits
EVERFI's new, 25-minute course is easy to launch to your entire campus community, with flexible content designed specifically for students or faculty and staff. Key features and benefits include:
Compliant: Course content aligns to new COVID-19 workplace regulations in 14 states

Configurable: Build a branded experience with standard premium configurations

Mobile First: Employees and students can take the course wherever, whenever

Streamlined Administration: Automatically assign courses, and send email reminders to your campus community

Analytics and Reporting: Track progress and completion data through EVERFI's administrative dashboard
Request a COVID-19 Training Course Demo
See how EVERFI's Staying Healthy in a Changing Environment online training course can play a critical role in helping your employees adapt and navigate a changing workplace.
Inspired by state-mandated COVID training requirements

15+ unique customization moments to share company-specific policies or procedures

Cutting-edge course design

Responsive content for mobile, tablet, or desktop delivery

WCAG 2.0 AA

Flexible SCORM integration available
Request a Demo
By submitting you agree to EVERFI's Policy and to receive communication about additional resources and information we think may interest you.
Resources to Keep Your Workforce Healthy in a Changing Environment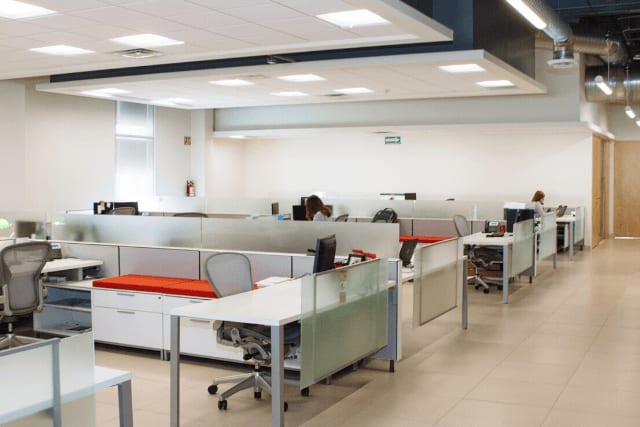 4 Hidden Risks of COVID-19 Return to Work Plans
As your organization prepares or evolves its return to work action plan, there are many health, safety, and operational issues that must be covered: employee schedules, wearing masks or other PPE, exposure protocols, work area design, hygiene, cleaning procedures, and more.