Marketing Department
The EVERFI Message Begins in Marketing
From sales and marketing to software and product development, view our current marketing openings below.
EVERFI has something exciting to share. We need to tell the whole world about it. As EVERFI's brand champions, our marketing team is responsible for getting attention and keeping it. That requires strategic thinking on every level, through every issue—from bright ideas that generate more leads and attract greater prospects to crafting global communications that keep the EVERFI brand strong and growing.
Innovation
You can't climb the mountains EVERFI does without the right gear. Creating those tools is where we shine—from innovative demand generation ideas to social media and corporate marketing to PR, brand management, and every innovative idea in between. Our efforts to strengthen our brand and build relationships are the building blocks to EVERFI's success.
Impact
Fresh thinking, new trends, better strategies—we are always looking for ways to generate greater awareness so EVERFI can continue to impact learners all over the world.
Greater ROI
Whether it's improving functionality or expanding client services, our focus is always on better end results.
Hear From the Team
Olive Lai
Head of Design, EVERFI International - EdComs
"With guidance and support from the senior management team, I have grown to think more strategically; build a design team that has a wide range of design offerings, and set up a robust and scalable operation system. With support from the talented team members, we've created a candid environment in which we can speak freely to each other with peer feedback on our works, and also foster creativity."
Jen Edgerly
Senior Director, Communications
"I love that my job at EVERFI allows me to combine my passion for education with my chosen career in public relations. Everything we do here is for a good cause and it's great to have a job with a purpose that you can feel good about."
Taylor Price
Senior Director, Customer Marketing
"Working at EVERFI is everything I had hoped for and more. There is no better feeling than to work with kind, smart and dedicated colleagues on a mission to bring critical education to students and communities across the country. In my job, I love working with EVERFI's top customers to help them showcase the amazing work they are doing and programs they built."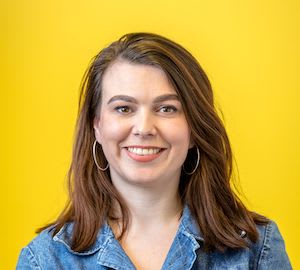 Natalia Pink
Marketing Manager-EVERFI EdComs
"Throughout my marketing career, I haven't always been able to say what I do has a positive impact on the world. But since joining EVERFI EdComs, I've felt empowered that the work I'm doing is purposeful and has a direct impact on the children, families and communities that surround us. As technology evolves, the way we communicate with our markets is ever changing - and that's what makes working in the marketing space so interesting. I've learned a lot in my three years here so far, and I know there's still so much more to learn here at a company standing at the forefront of social change."