Digital Citizenship Month is about teaching students the skills they need to navigate their online world – how to act with integrity, to keep themselves safe, and to distinguish what's real when everything looks fake. EVERFI is celebrating Digital Citizenship Month this October with new content, free resources, and engaging conversation. Join us in teaching students about #DigCit.
Download EVERFI's Free Digital Citizenship Month Toolkit to get started today!
What Science Tells Us About Student Digital Wellness
The Psychology of Technology | Webinar
Our team sat down with Dr. Larry Rosen, an international expert in the "psychology of technology," to discuss thoughtful teaching strategies for digital wellness, tailored for the adolescent brain. Together with Jacquie Moen, EVERFI's Sr. Director of Social-Emotional-Learning Development, Dr. Rosen offers his thoughts on task-switching, metacognitive skills, and activities for strengthening students' digital wellness. Jacquie also takes us behind the scenes of new lessons in online safety and digital citizenship.
Digital Citizenship Competencies
The five competencies of digital citizenship form the foundation of quality education. Ignition – Digital Wellness and Safety is one way that EVERFI supports student development in these five competencies.
K12 Educators
Building Solid Foundations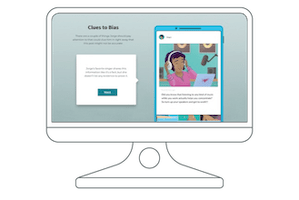 Ignition: Digital Wellness and Safety is a digital literacy curriculum designed to provide students with the information they need to safely and confidently navigate the digital world all at no cost.
Learn more about how you can bring EVERFI's no cost digital literacy curriculum to your classroom today!