Gen Z Consumers Are Here to Stay
Financial marketers are finally focusing on Gen Z and the massive, untapped share of the consumer space they will come to represent.
Generation Z, to some, still seems like a bunch of kids. But to the savvy marketer, Gen Z is a massive share of the consumer space that is still largely untapped.
Believe it or not, the generation now synonymous with TikTok and "going viral" is now larger than the Millennial generation, making up 32% of the world's population in 2019, according to Bloomberg.
To be specific, the Pew Research Center defines Gen Z as anyone who was born between 1997-2012.
According to Money/CNN, 18 years old is the average age when consumers establish their first "primary banking relationship." In 2021, the oldest members of Gen Z are around age 24. This digital-native cohort has much more buying power than most might realize.
In fact, Generation Z already makes up about 40% of U.S. consumers, according to Fast Company. As the generation continues to age into consumerism, brands seeking success and longevity must continue to shift their strategies to match Gen Z's buying (and saving) mindsets.
It is imperative to understand Generation Z as consumers, and that means meeting them online with apps, integrations and digital education.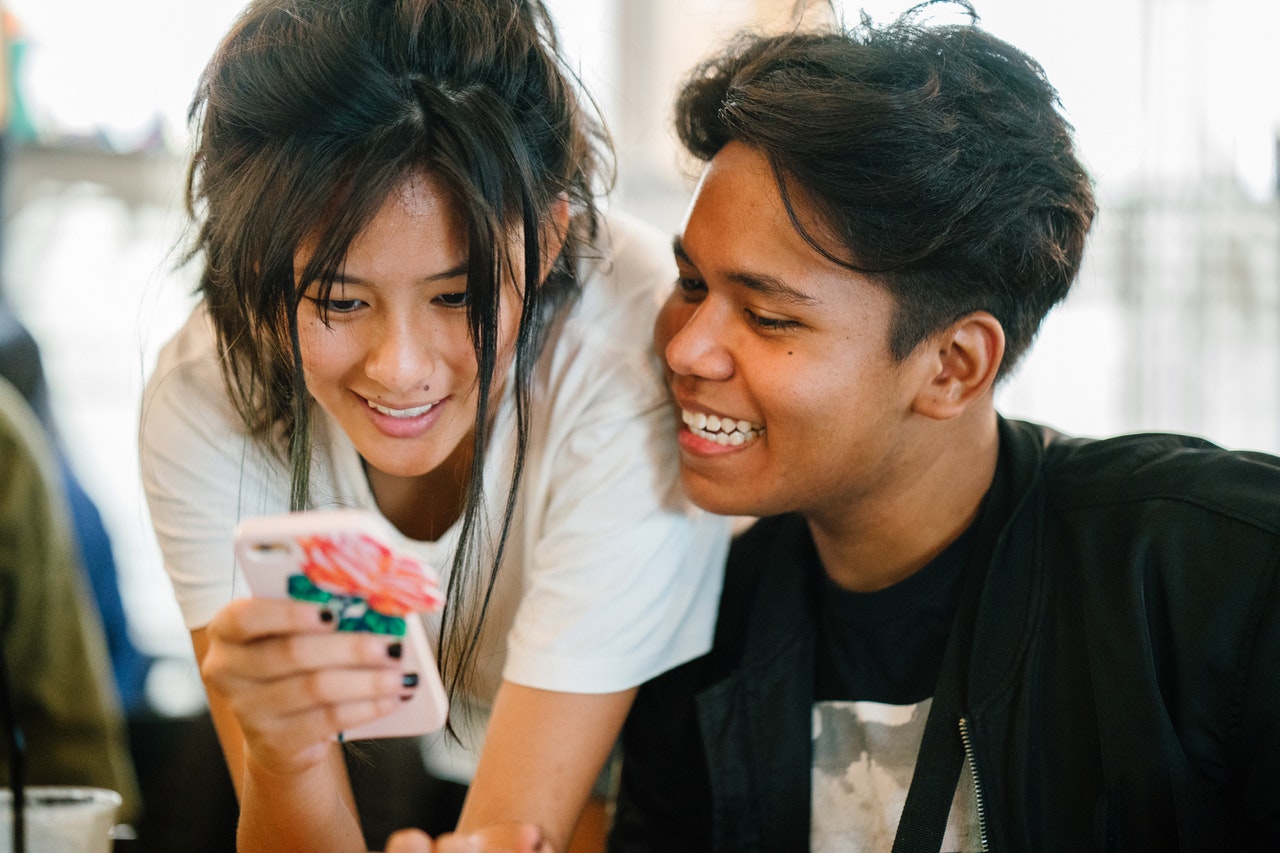 By submitting you agree to EVERFI's Policy and to receive communication about additional resources and information we think may interest you.
3 Keys to Captivating Gen Z Consumers
1. Differentiation
When choosing a financial institution, a study by EVERFI showed that Generation Z is concerned with differentiation and authenticity more than anything else.
Brand differentiation, specifically, sets Gen Z consumer expectations apart from those of Millennial consumers and older generations.
Because Generation Z grew up with screens and social media—much more than Millennials—they have a natural ability to discern who to trust. A filter for fakeness, if you will.
Gen Z consumers are conditioned to curating their personal online presences, and they expect the same level of brand management from the companies they choose.
When a consumer buys into a product, they do it because it says something about who they are to the world. Social media has amplified this notion. To their peers, everything Gen Z does is seen as an extension of their personal brand.
Without establishing trust, there is no banking relationship with Generation Z.
2. Digital Engagement
It's no secret that Generation Z is extremely online. Digital integrations have been trending upwards for a while, and Generation Z proves the trend continues. If financial brands want to succeed, they need to be where their consumers are—online.
Before you jump into digital without a plan, remember that Gen Z is ready to judge. If your efforts feel fake, the consumer response will be proportionate. Once you have differentiated yourself within the market, your communication and engagement efforts need to be congruent.
Digital integrations have been trending upwards for a while, and Generation Z proves the trend continues. For these future consumers, social proof has a lot of influence.
According to CMO Council, 88% of Gen Z prefers omnichannel branded experiences, and 54% say social media influences them most. Additionally, one in four Gen Z women says they learn about new products from social media influencers.
Without digital marketing and mobile banking, financial institutions will be left behind as Gen Z continues to take over the consumer space. With strategic digital adoption, though, institutions can soar.
Will your brand be championed or chastised?
3. Digital Education
Engaging with your consumers online is one thing, but having them adopt your brand and become a true brand advocate requires education. Not only is a passionate brand advocate like striking gold, but an educated consumer will also help ease the security worries of shareholders hesitant to go digital with banking.
Consumers that feel empowered to handle their finances are much more likely to use bank services and products, and they cause less of a security threat. Digital financial education is a must for the new age of consumers.
As Gen Z watched Millennials struggle with a "slow start" due to the 2008 recession, their saving and spending habits are different. Their attitudes towards what constitutes "good debt" and "bad debt" are different.
In terms of devices and content, Gen Z values mobile over desktop, videos over still images, and interactivity.
According to a Criteo report, Gen Z spends an average of 11 hours on their mobile devices and 23 hours on video streaming each week. Another report says over half of Gen Z (55%) would like to be able to choose the plotline of the movie or TV show they're streaming.
Luckily, financial education within the digital space is possible, and companies like Zelle® are partnering with EVERFI, making it easier than ever for financial institutions to offer digital financial education.
Speaking to the content Gen Z consumers crave, EVERFI created a free, interactive digital financial education program designed specifically to reach Generation Z to help them prepare for their financial futures in the digital age.