Digital Financial Education for Your Consumers
Drive acquisition and engagement, support your digital strategy, and impact your community with mobile-first, online financial education.
Request a Demo
EVERFI AchieveTM: Your Digital Financial Education Solution
EVERFI Achieve TM
Our online adult financial education is delivered seamlessly through your website and offers timely, branded opportunities to connect with your target audiences - wherever, whenever they need.
Popular Topics Include:
Banking Basics
Income and Employment
Budgeting
Consumer Skills
Managing Credit and Debt
Financing Higher Education
Insurance
Explore the Product
EVERFI makes it easy to launch your adult financial education program, spread the word to your community, and track performance.
Launch your financial education program
Deliver snackable, personalized interactions right from your website. Our broad library of financial literacy content is ADA-compliant and device-agnostic to support a seamless customer experience. Plus, our implementation team is with you every step of the way to make it easy to get your financial education program up and running quickly.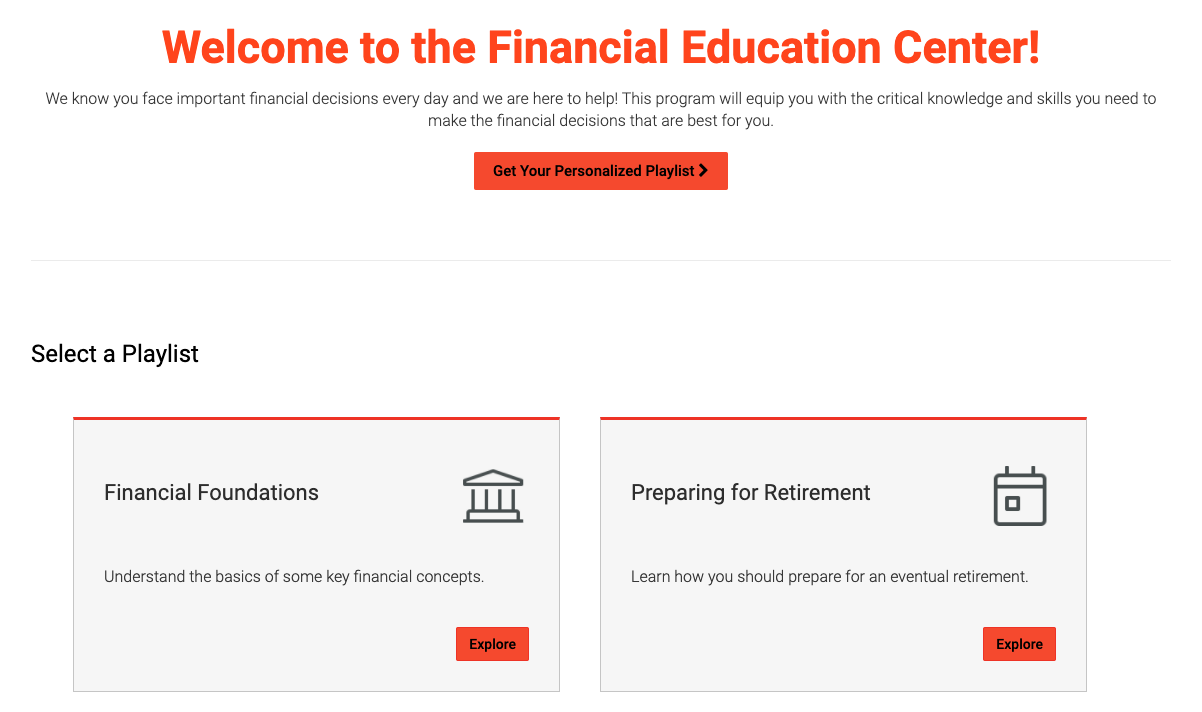 Tell your community
Treat your education program like a new product or service and announce it! We offer custom press release and social media templates to help you share the news. You'll work one-on-one with our dedicated team of experts who help provide best-in-class tips to optimize your success and support adoption.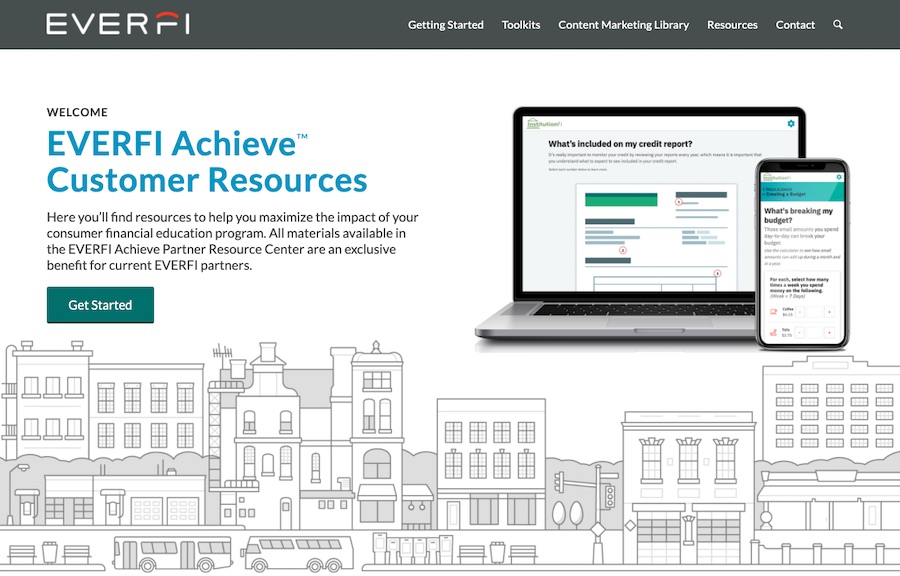 Track and report performance
You can't manage what you can't measure, so EVERFI makes it easy to track and report user engagement with robust dashboards built into our industry-leading platform. Understand user interests and behaviors to tailor future strategic efforts and share reports of the impact and success of your adult financial education program with senior leadership.
Personalized Financial Education for Consumers
Your consumers need help making financial decisions big and small, from saving for college or retirement to building emergency funds and purchasing a new home. But demands on their time and wallet share make it harder to engage them in meaningful ways.
EVERFI helps banks and credit unions use financial education to effectively connect with consumers and teach valuable skills that promote financial capability.
900+ financial institutions work with EVERFI
1.6 million adult learners reached each year
80% YoY increase in website visits11 Source: EVERFI; Jan-Mar 2020 vs. Jan-Mar 2019
Join Our Network of 900+ Financial Institutions

Hear from Our Customers
Community First Credit Union
CFCU used EVERFI financial education to help drive a 41% increase in campaign performance, which contributed to a nearly $2 million increase in debt consolidation loans.
Read More
TCF Bank
TCF drove 31% more savings account openings with at least a $100 deposit year-over-year and added more than 3,200 new customers as a result of their EVERFI financial education program.
Find Out How
Get in Touch
Find out how our best-in-class, mobile-first, digital financial education platform can help you engage your consumers digitally and attract and retain new consumers.
Request a Demo
of EVERFI AchieveTM
Fill out the form below for your full demo of our adult consumer financial education platform.
By submitting you agree to EVERFI's Policy and to receive communication about additional resources and information we think may interest you.