Financial Education as Content Marketing: Setting Priorities for 2018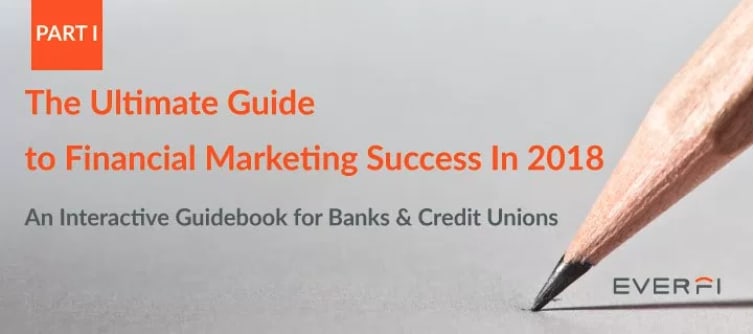 Increasingly, financial institutions are turning to financial education to both educate consumers and attract new business. In fact, according to a recent EVERFI study, 89 percent of marketers at financial institutions say that financial education already plays a role in their marketing strategy, and more than half of compliance officers say that they plan to increase budget on financial education next year.
Bottom line: financial marketers are realizing that financial education is a win-win—filling a much-needed gap in consumer knowledge while also increasing engagement, authority, and awareness of their brand.
But how do you incorporate financial education into your marketing strategy? It all starts with setting goals. Here's how:
 First, get clear on your marketing priorities. A recent report from the Financial Brand revealed that the top three marketing priorities for financial institutions are cross-selling, loan growth, and increased adoption of digital channels. This might feel familiar, but we recommend choosing one goal to prioritize, as this will hone your efforts and make them more powerful.
Second, choose a product that you'd like to target. The same EVERFI study mentioned above found that 76 percent of financial marketers are focused on selling mortgage loans/refinancing products—that might be a good place to start.
Finally, combine numbers 1 and 2 together above to create your marketing strategy. For example, if increasing cross-sell opportunities is your highest goal, and mortgages are your most important product—your marketing strategy should be geared towards cross-selling mortgages to current account-holders.
Learn how to incorporate financial education into your annual marketing strategy and engage your consumers in new ways by downloading our new guidebook, The Ultimate Guide to Financial Marketing Success in 2018: An Interactive Guidebook for Banks & Credit Unions. To learn more, download part I of the guidebook here and join us for six weeks of strategy as we help financial institutions start 2018 on the right foot.