The Personalization Difference: By the Numbers
In today's increasingly impersonal and digital world, personalization is a key reason why consumers are attracted to some brands and not others. Personalized consumer experiences has become the new normal across all industries, with retail and consumer goods leading the charge. This presents a unique opportunity for financial institution marketers to grow and develop even more to meet consumer expectations.
But is personalization really effective and worth the investment? According to a recent Epsilon study, 89% of consumers are more likely to do business with a financial institution that offers personalized experiences. Discover more insights on the impact personalization makes in The Personalization Difference: By the Numbers.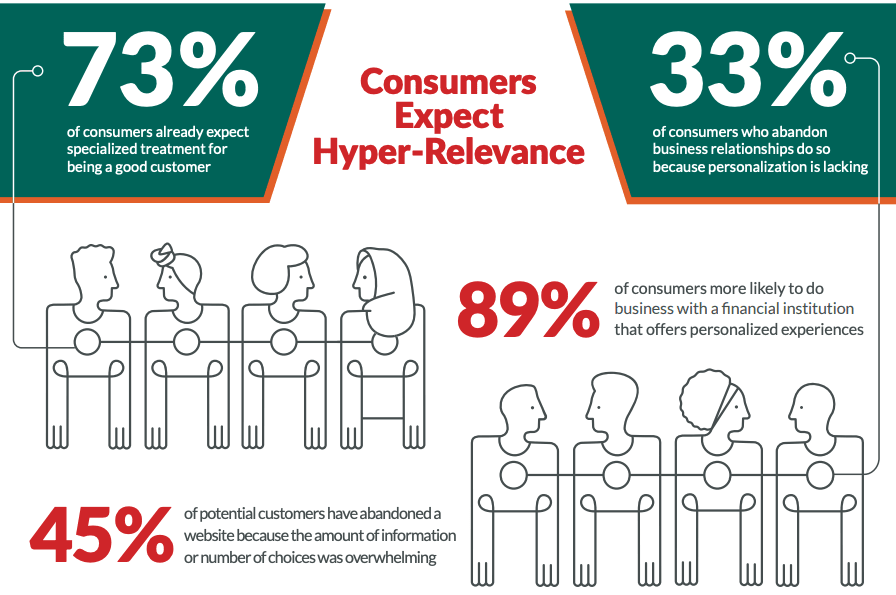 Download the full infographic here.