LearnOn 2022 – It's a Wrap!
LearnOn 2022 – It's a Wrap!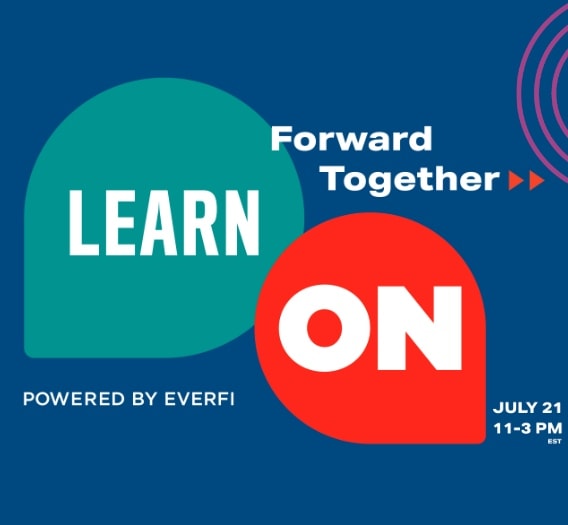 LearnOn 2022: Forward Together!
We were excited to bring together thousands of K-12 teachers and district administrators in – from Texas to Tunisia, Pennsylvania to Puerto Rico – for the  LearnOn Conference 2022: Forward Together, EVERFI's free online professional development for educators.

Different from your average back-to-school professional development
We all know the drill of a back-to-school PD. Ready with two (or ten) cups of coffee from the break room, you reunite with your favorite coworkers and your overwhelming to-do list. Immediately flooded with logistics and district changes, you may not find the time to recenter and refresh as you head into the school year.
Since LearnOn was held on July 21, 2022, it was perfect timing for teachers to reinvigorate their purpose, to learn new strategies, and to explore new tools to bring into the school year (all before stress enters the scene!)
The entirely no-cost PD came with roughly forty sessions delivered by top experts. Educators and district administrators in attendance had the chance to learn about recent research and trends across the country. Sessions also demonstrated how to incorporate topics SEL, mental health, career readiness, and financial literacy into the classroom.
Equipped with new ideas, tools, strategies, along with an ever-growing network of teachers and leaders, our educators left the day ready to move forward together!
We laughed, we cried, we learned.
The day was kicked off with live music from recording artist and songwriter Nina Grae, who moved many of us to tears as she played guitar and serenaded us with inspirational lyrics that reminded us of our collective purpose and impact. She invited us to think about the person or teacher who inspired us into this career path – and it was so energizing to hear people from all over the globe share their responses (Check out her powerful music)!
After Nina's calming performance, our keynote speaker  – former educator and stand-up comedian Joe Dombrowski ("Mr. D") – further cemented the uplifting tone of the morning. Weaving in hilarious jokes, Mr. D gifted us with nuggets of wisdom from his impactful time as an educator. Most of all, he reminded us of the importance of elevating joy in the classroom – something often forgotten amidst stress!
The Four Key Takeaways from Mr. D
Start with what you already know.

Meet kids where they are.

Use social media to your advantage.

Kids learn from experiences.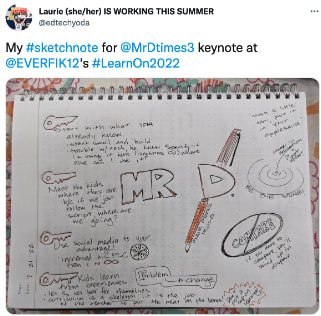 "Change in education is a ripple effect. Be the stone." 
Pick A Session, Any Session
We laughed, we cried, we learned – and we were just an hour in! Now, it was time to really dig into the main courses of our teacher professional development workshop. The jam-packed event had about forty sessions, led by a collaboration of 60+ experts: subject-matter pros, current educators, school leaders, and our strategic partners like Canva and Pear Deck.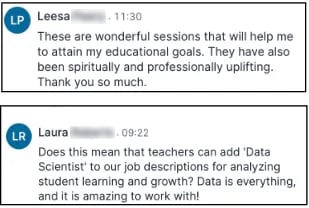 A Few Session Highlights
Career Day 2032: Data Science Jobs of the Future

How Does Gen Z Approach Learning Differently?

SEL Strategies for a Smooth Transition Back to School

Kids Are Already in the Metaverse. How Do We Protect Them?

Tangible Tools to Support Students' Mental Health

Tools to Help Students Maximize Their FAFSA Application
Educators also learned about the conference's host, EVERFI – a platform that offers no-cost, highly engaging digital lessons that cover critical real-world skills for K-12 schools. EVERFI's courses are entirely free, thanks to local and national sponsors underwriting the cost of all of the courses. Born This Way Foundation and Truth, two national sponsors, participated in sharing about EVERFI's valuable courses.

Awards Ceremony!
We had raffles, a very competitive day-long Bingo game, and a wealth of incentives. Teachers deserve recognition – and EVERFI's here to give it!
Congratulations to our new EVERFI Teacher Ambassadors: Eileen Lennon, Carrie Farrell, Nicole Albion, and Gianna Gurga! And, drumroll…our Teacher Ambassador of the Year is…  Stephanie DeYoung!
EVERFI Teacher Ambassadors were selected because they are educators who believe deeply in whole-child education for all students and bring this passion not only to their classroom, but also to fellow educators. These Teacher Ambassadors are visionaries, collaborators, and edtech enthusiasts who impact the future while bringing the community together. 
Next up, EVERFI's Collaborator of the Year is Chris Woods! Chris is an inspirational educator who inspires teachers and community members with their love of learning! He helps guide EVERFI's values through a variety of projects by taking extensive ideas and scaling them into informative content for a global audience. He is always looking for room to grow, design, and bring learning to life!
Wait…I have FOMO because I wish I had attended!
We get it! But thankfully, we got you covered – you can view all sessions here! In the meantime, follow us on Instagram, Youtube, Twitter, Pinterest, and join EVERFI's Facebook group to stay connected and make sure you don't miss next year's free online professional development for teachers invite.
In the meantime, don't wait an entire school year to use EVERFI's free resources in your classroom to support whole-child learning! Get started today!
And educators, thanks for all you do. And remember: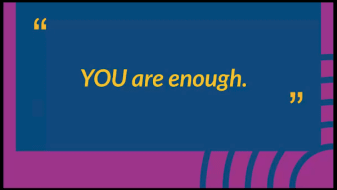 ---
About the Author: 
Dana Haddad works with EVERFI as the Implementation Specialist of Central and South Texas. She empowers teachers in Texas to teach critical real-world skills in their classrooms. Prior to her time with EVERFI, Dana worked in the nonprofit sector. She also has served as an elementary school in both New Mexico and Texas. In her spare time, Dana enjoys drinking coffee and hiking in the mountains.