Financial education goes beyond calculating a tip or making change for a bill. It's about building better financial habits, instilling confidence, and equipping the next generation with the skills and knowledge to pursue big financial goals. 
EVERFI's High School Financial Wellness Suite offers educators the platform to create a comprehensive, customized learning experience, deepening student knowledge around a range of personal finance topics. All of the interactive, online resources are available to schools free of charge.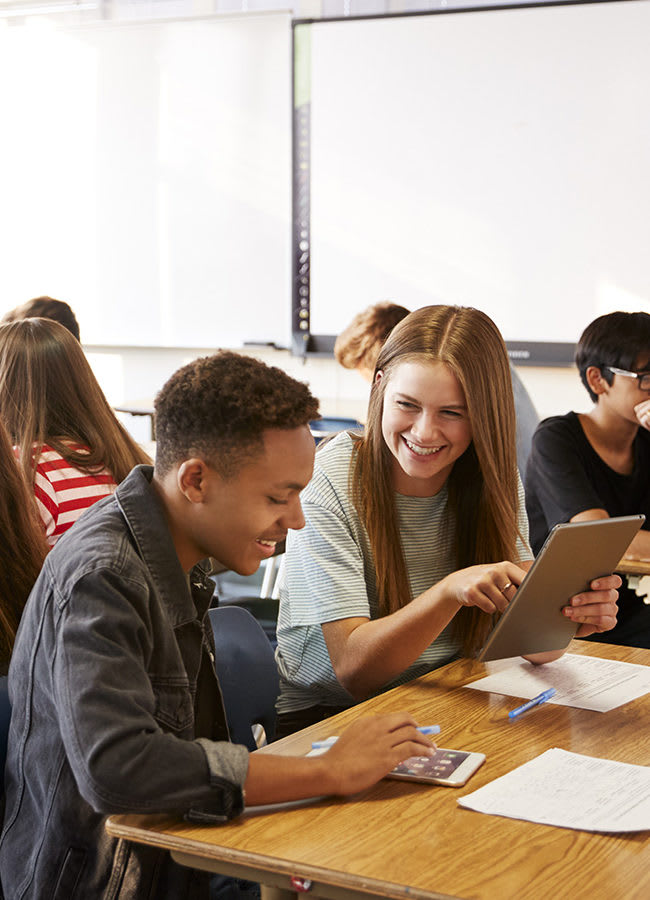 Course Features
Practical Application
Our financial literacy suite offers layered topics so that you can easily pair courses together to create a robust financial literacy curriculum for the unique needs of your students.
Scenario-based learning teaching real-world skills like filling out a FAFSA or opening a bank account

Curriculum aligned to Jump$tart and State standards

Built-in reporting tracks student progress, providing easy accountability measures in a remote or traditional classroom setting
Always Free.
EVERFI's K-12 Resources Are Available at No Cost to Teachers, Schools, & Districts.
High School Financial Wellness Resources
Courses
HSFinLit listing thumbnail
DESCRIPTION
EVERFI's free high school financial literacy course equips students with tools to manage their personal finances in the real world, from applying for financial aid to establishing credit and investing. Available in Spanish.
Grade Levels
HS Fin Lit Suite, 9th, 10th, 11th, 12th
"EVERFI's digital resources have helped our educators provide richer, more engaging learning experiences for our students…EVERFI is more than a digital tool, it provides students a complete and engaging experience that helps them to be both college and career ready."
- Snehal Bhakta, CTE Project Facilitator, Clark County Schools, Nevada
"EVERFI is a great program and is one of the most helpful educational tools I have used in 26 years of teaching."
- Lisa Meyers, South Doyle High School, Tennessee
Create Your Free Teacher Account
Request a Demo
Learn More About EVERFI's Financial Wellness Resources!
If you're new to EVERFI and need help accessing our free lessons, let's connect.