Looking to embed more real-world skills in your lessons? We've got you covered.
At EVERFI, we continually listen to the needs of our educator network who use our digital resources to teach real-world skills.
Our team is thrilled to announce several new course releases and updates to existing courses for the 2022-2023 school year on topics like mental health, character education, recycling, credit building, savings and navigating the metaverse. As always, all of our resources are completely free.
Digital Lessons
Our web-based resources offer you built-in grading so you can monitor student progress while providing real-world learning opportunities.
This course will provide middle schoolers the knowledge and skills they need to become informed consumers on how to save money, thus prompting them to begin saving as early as possible. Students will learn why saving is important, how to budget and spend wisely, why savings can help reach financial goals, and how to open a savings account.
Grade Level: 6 - 8
Available in Spanish
Lesson Topics: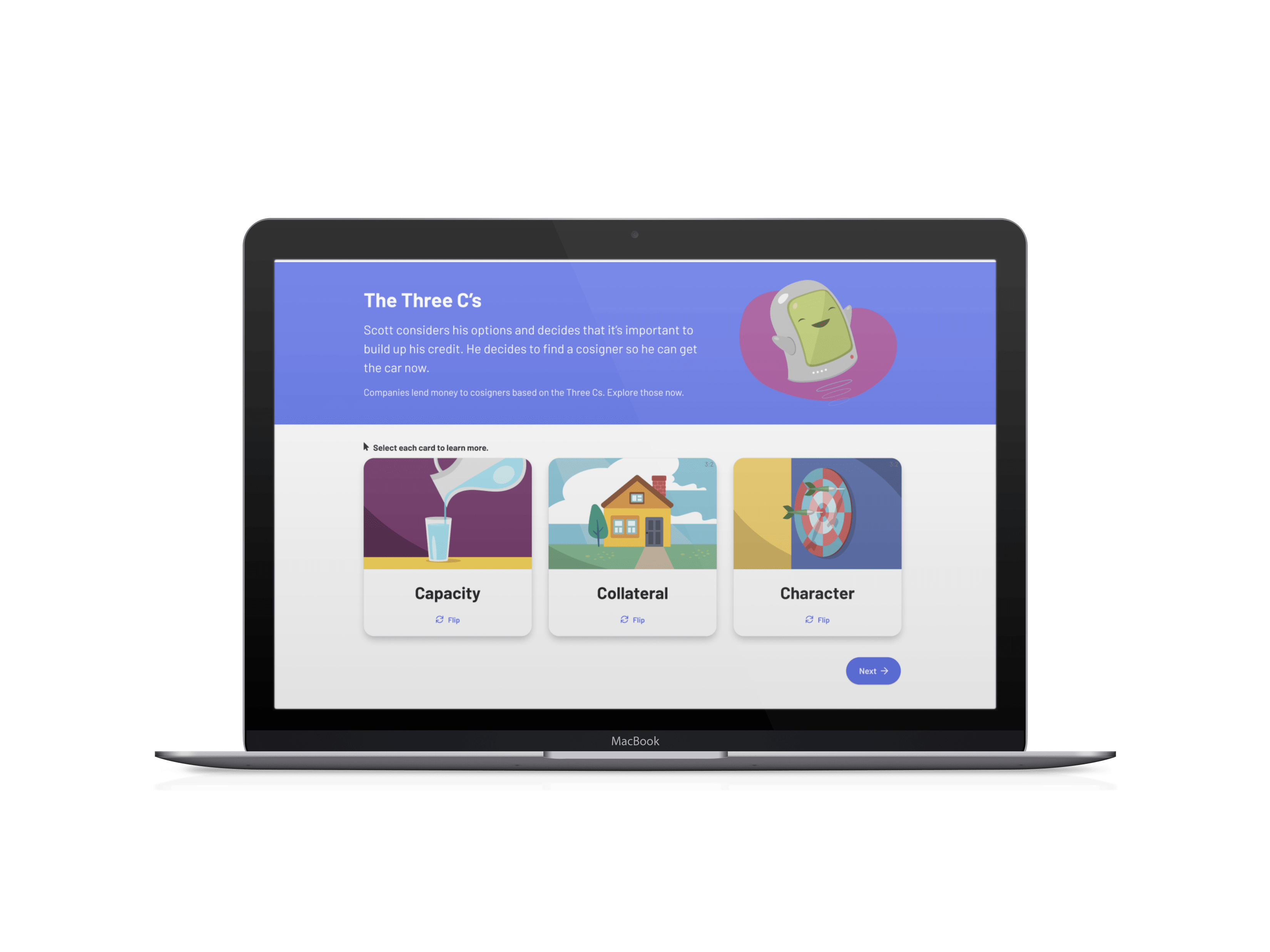 Build: Credit Fundamentals
Making smart financial decisions early can positively affect a credit score, which can save students a substantial amount of money in interest payments over their lifetime. Build: Credit Fundamentals is a digital program that helps students build knowledge about acquiring credit, growing credit, managing credit and dealing with fraud or inaccuracies with credit in effective ways. 
Grade Level: 9 - 12
Available in Spanish
Lesson Topics:
We know that our world is made up of  interconnected systems, dependent on each other to stay healthy. In Sustainability Foundations: Ready to Recycle, learners explore environmental systems and understand how human health, climate change, global resource constraints, and animal welfare are all interconnected. This course will use science and social studies content to build an understanding that we are all responsible for our planet.
Grade Level: 5 - 8
Available in Spanish
Lesson Topics:
The Understanding Mental Wellness curriculum is an updated version of our former Mental Wellness Basics digital program. The course teaches students the importance of paying attention to their mental health and the ways in which they can implement coping strategies to manage their own challenging thoughts, emotions, and behaviors.
Grade Level: 8 - 10
Available in Spanish
Lesson Topics:
Our new and improved Character Playbook course is a digital program comprised of five lessons that is built upon Collaborative for Academic, Social, and Emotional Learning(CASEL)'s SEL framework. It is an innovative course covering key concepts around five core competencies (self-awareness, self-management, social awareness, relationship skills, and responsible decision-making).
Grade Level: 7 - 9
Available in Spanish
Lesson Topics: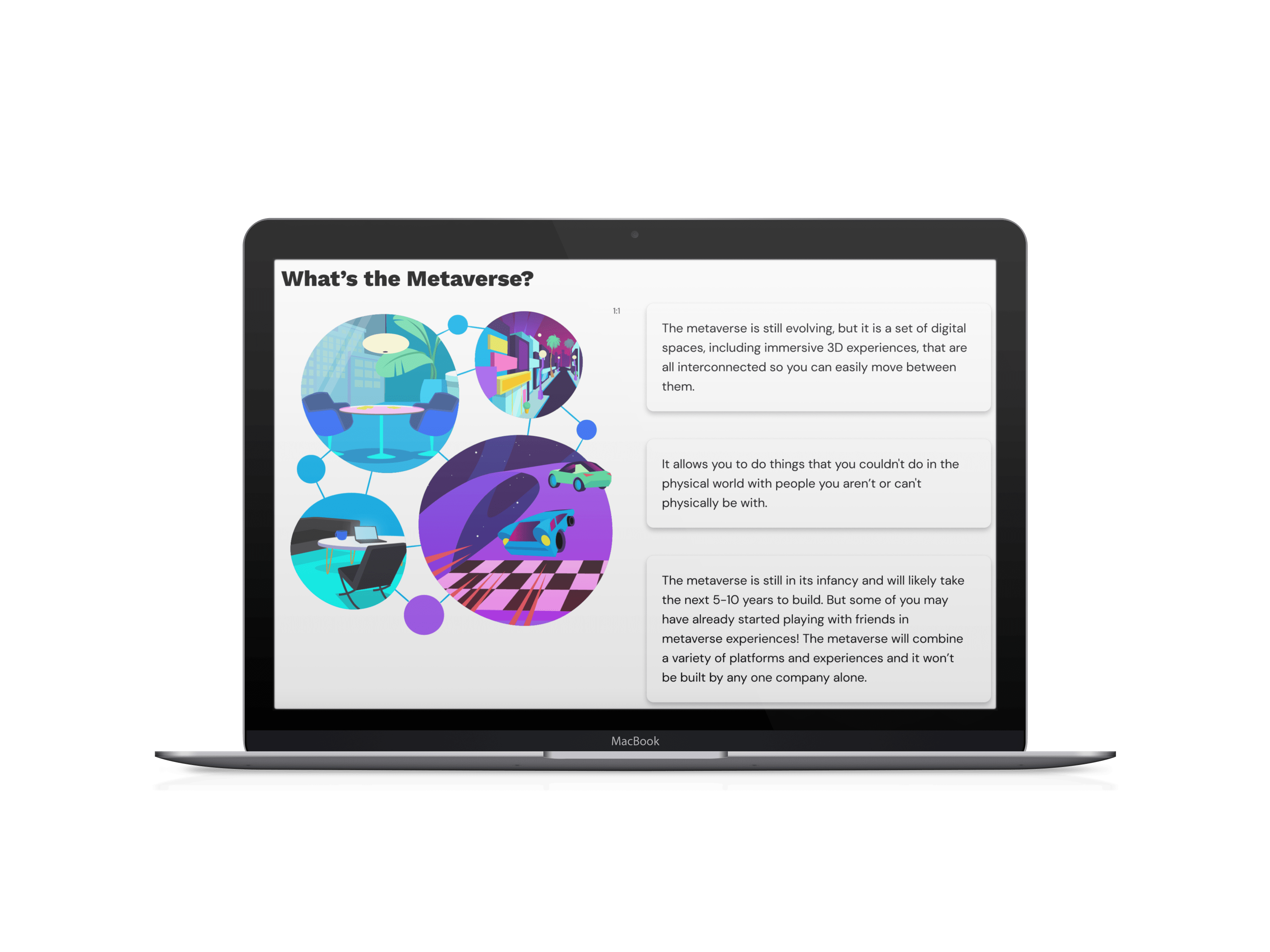 Get Digital: Safety in the Metaverse
Get Digital: Safety in the Metaverse will approach the topic of safety in the metaverse. This course focuses on the positive message that there are opportunities to be had for all learners in the development and expansion of the metaverse.
Grade Level: 8 - 12
Available in Spanish
Lesson Topics: