Small Business Education
Small Business, Big Opportunity: Small Business Education
EVERFI's online and offline small business financial education for entrepreneurs and first time owners helps you foster ongoing relationships, aligns to your products and services, and builds the financial capability entrepreneurs need to be successful.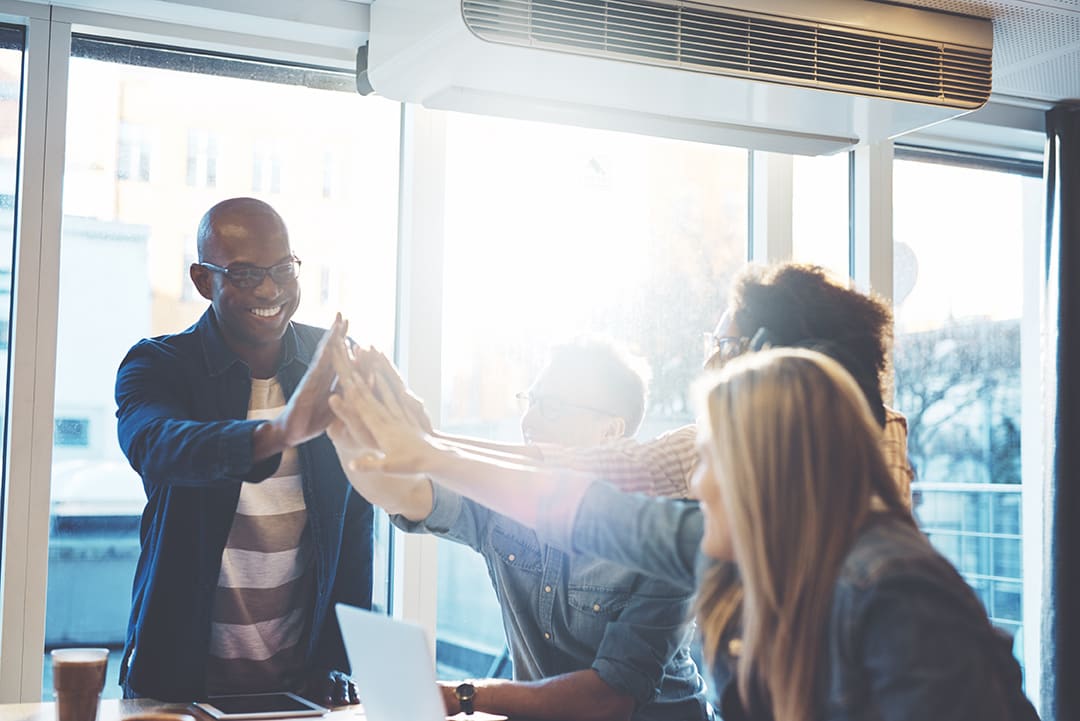 Connect With Core Audiences
Give small businesses of all stages and sizes the financial education they need to be successful that also aligns to your relevant products and services.
Early Stage Businesses:

 Provide the knowledge and skills needed to develop financial capability and build their business while gaining an understanding of how to use your products and services.

Small to Medium Businesses:

Strengthen relationships with business banking customers by providing a robust private-labeled employee financial wellness program to build true financial capability.
Education to Drive Small Business Programs
Provide entrepreneurs and first-time business owners with a small business financial education program that is built to empower them with the financial skills and product knowledge needed to partner with you.
Qualify

Offer small business financial education as part of loan pre-qualification process to generate leads and provide value to entrepreneurs.

Nurture

Bundle small business financial education and other credit-building programs with declined small business applications ensuring they return.

Amplify

Promote online and offline small business financial education with sole proprietors within your community to improve and boost your brand.
Featured Offering
Small Business
EVERFI's small business program offers online and offline financial education resources tailored to small business owners—giving them the skills they need to be lifelong financial service customers.
Learn More About Small Business Financial Education Today