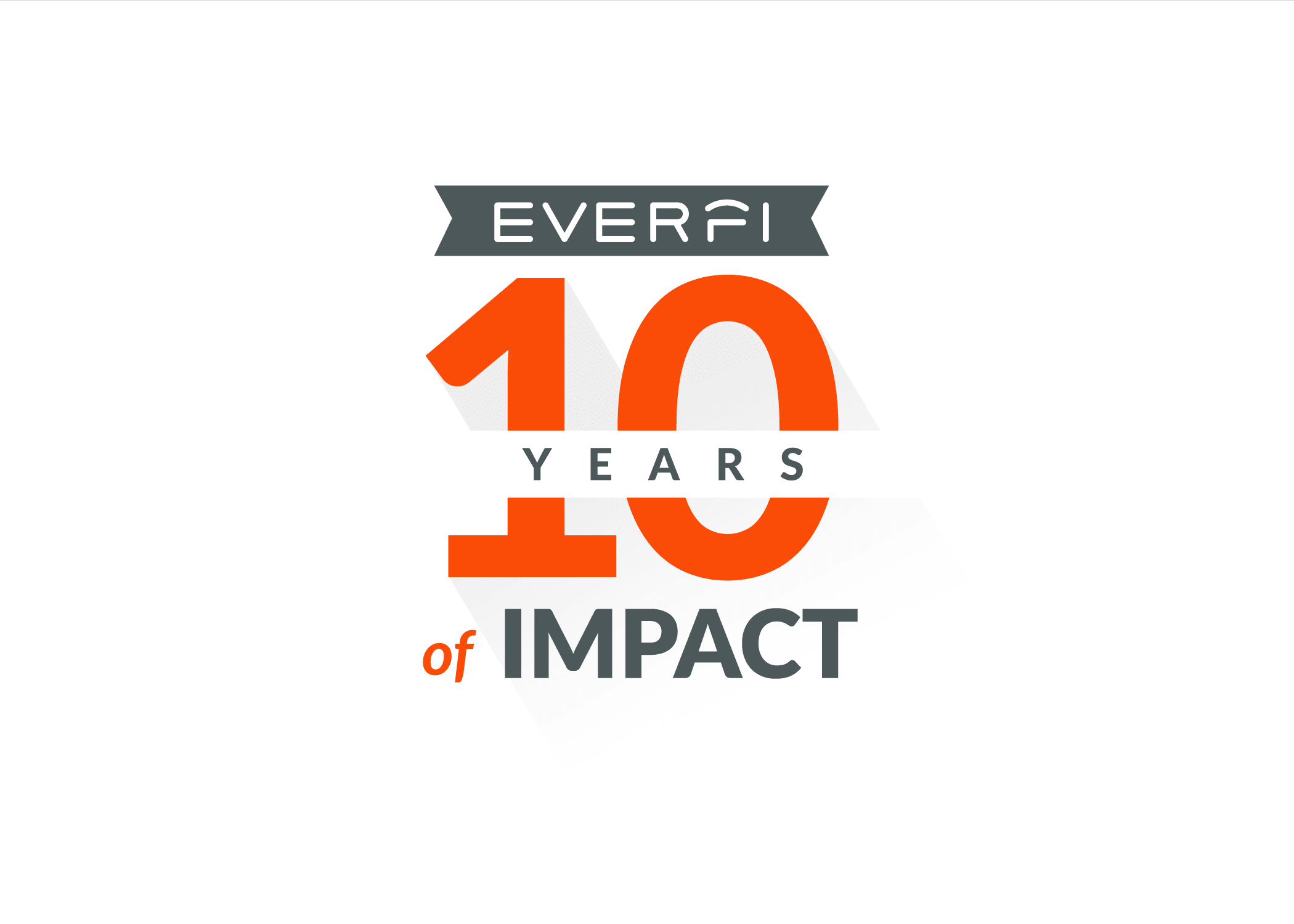 Washington D.C.–  January 17, 2017 – EVERFI, Inc., the nation's leading education innovator used in 1 in 7 schools nationwide, today celebrated their tenth year providing learners of all ages education for the real world, through innovative and scalable digital learning.
In 2008, co-founders, Tom Davidson, Jon Chapman, and Ray Martinez started EVERFI in an old RV as they set out on a road trip visiting schools and businesses across the country listening as teachers, community leaders identified critical gaps in education.  
"We started EVERFI with a few hundred dollars and cheap RV traveling across the country – through the Mississippi Delta, the Black Belt of Alabama, the coal towns of Kentucky, and our important urban centers – focused on how we could better serve the poorest and least resourced communities of our country with education innovation," said Tom Davidson. "We have proven that innovative technology can truly teach real skills to learners of all ages. These skills are desperately needed for our students to compete in an ever-changing workforce." 
Tom Davidson, Ray Martinez and Jon Chapman discuss the early days in an interview here. 
From one school and one partner teaching financial literacy,  EVERFI has grown into a network focused on educating learners around the most intractable social issues in the country including 1,700+ college campuses and more than 1,900+ corporations and municipalities. Topic areas include:
Diversity & Inclusion  
Alcohol abuse prevention
Sexual harassment in the Workplace
Prescription drug abuse prevention
Financial education
Working with 20,000+ K-12 schools (50,000 teachers) in the U.S. and Canada, EVERFI is in 1 in 7 public schools and has taught over 7 million K-12 students (2.8 million of which are from low and moderate income communities) in critical skills. Topic areas include:
Financial education
Building healthy relationships
STEM career readiness
Digital citizenship
Entrepreneurship
African American History
Summer learning loss prevention – Key math and language skills most often lost during the summer
Prescription drug abuse prevention
EVERFI is an industry convener that has built Networks around the toughest issues including:
EVERFI Financial Capability Network (FCN): A coalition of over 750 financial institutions who are committed to improving the financial capability of their customers and communities.
EVERFI Campus Prevention Network (CPN): Thousands of campuses are now CPN members, committed to changing the narrative on health and wellness on college campuses. The CPN helps drive lasting, large-scale change. A key element is population level, prevention education, specifically as related to Title IX and preventing sexual assault on campuses.
EVERFI Prescription Drug Safety Network (PDSN): A nationwide coalition of healthcare companies, pharmaceutical manufacturers, pharmacies, and state leaders committed to empowering Americans with the skills to make safe and healthy decisions about prescription medications.