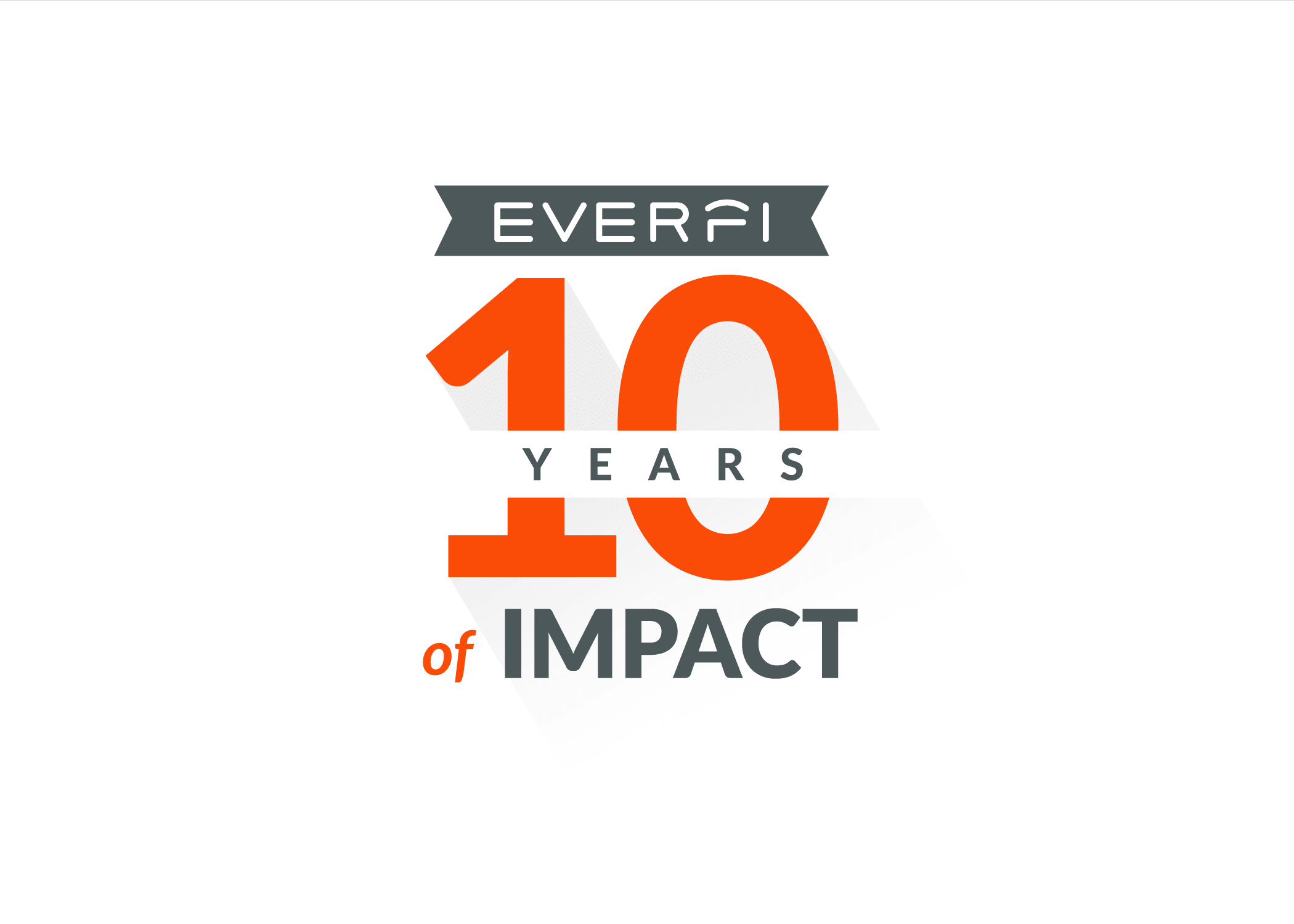 Washington, DC – (April 17, 2018) Today, leading education technology company EVERFI, Inc. shared original research published in the peer-reviewed Journal of Interpersonal Violence on the positive impact of its online sexual assault prevention course for incoming college students. The study was unveiled at a Sexual Assault Symposium in Denver, Colorado,
"EVERFI is deeply committed to impact," said Rob Buelow, EVERFI's Vice President of Prevention Education. "With all the momentum around campus sexual assault and the #metoo movement, it's great to see that our program is helping schools make progress on these important issues."
The study analyzed data from over 167,000 first-year college students representing 80 four-year institutions across the country. Overall, findings suggested that when implemented for all incoming students, EVERFI's online sexual assault prevention course increased students' ability and intention to intervene to prevent sexual assault and promoted greater empathy and support for survivors.
This is the first published study demonstrating positive impact of a commercially available online sexual assault prevention program for college students. EVERFI's AlcoholEdu for College® program–the most widely used online alcohol abuse prevention training–has been published in six efficacy studies, including a 2011 multi-site randomized control trial supported by the National Institutes of Health demonstrating a reduction in harmful drinking among incoming college students.
Summary of study and key findings:
The study sample (n=167,000) was limited to learners who identified as "first-year" college students and provided complete pre- and post-survey responses.
Researchers compiled the attitudinal, self-efficacy, and behavioral intention items from the course surveys into the following categories: Intervention Ability and Intent, Perceptions of Social Norms, Empathy and Support for Victims, and Belief in Sexual Assault Myths.
In the category of Intervention Ability and Intent— a widely recognized best practice for sexual assault prevention—98% of schools saw a statistically significant increase in their student responses.
Most institutions (75%) showed a significant increase in the percentage of students with accurate Perceptions of Social Norms. This is a noteworthy finding given the importance of perceived norms in supporting healthy, positive behaviors.
In addition to the demonstrated improvements in bystander intervention and social norms, 84% of schools saw significant increases in their students' Empathy and Support for Victims.
Most schools had very positive baseline scores around Belief in Sexual Assault Myths, thus only 34% showed significant pre-post improvements in this category.
This study provides compelling evidence that EVERFI's online sexual assault prevention course fosters accurate perceptions of positive social norms, increases empathy and support for victims, and increases students' ability and intention to intervene to prevent sexual assault and relationship violence.
The full manuscript can be found here.
About EVERFI
EVERFI is the leading education technology company that provides learners of all ages education for the real world through innovative and scalable digital learning. EVERFI provides online prevention and compliance training for 1,700 colleges, universities, and national fraternity and sorority organizations. Over 5 million college students, staff, and faculty will participate in EVERFI courses this year. Founded in 2008, EVERFI is fueled by its Software-as-a-Service (SaaS) subscription model and has certified over 19 million learners in critical skill areas. Some of America's leading CEOs and venture capital firms are EVERFI investors including Amazon founder and CEO Jeff Bezos, Google Chairman Eric Schmidt, Twitter founder Evan Williams, TPG Growth, The Rise Fund, Advance Publications, and Rethink Education, and Rethink Impact. The EVERFI Education Network powers more than 4,300 partners in their education initiatives across all 50 states and Canada. Join EVERFI and  the Campus Prevention Network in New Orleans June 6-8 for the Campus Prevention Network Summit, a three-day gathering for higher education professionals to learn and share strategies for enhancing prevention and compliance efforts at their institutions.
Media Contact:
Monique Waters
Senior Director of Corporate Communications
EVERFI