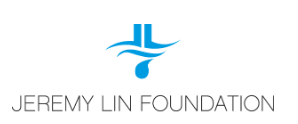 Jeremy Lin Foundation Partners with EVERFI to Launch The Jeremy Lin Digital Scholars Program During National Bullying Prevention Month
San Francisco, CA (October 11th, 2018) – Atlanta Hawks NBA player and San Francisco Bay Native Jeremy Lin launched the Jeremy Lin Digital Scholars Program to empower students with the tools to prevent and combat bullying in their schools and communities. This educational initiative is powered by EVERFI, Inc., the leading provider of subscription-based digital learning to K-12 schools, universities, corporations, sports leagues, and nonprofits.
The Jeremy Lin Digital Scholars program is an interactive, web-based program that takes a practical approach to bullying prevention by empowering students to create positive change in their school community, whether they're engaging in bullying, on the receiving end of it, or witnessing it in their school. The digital initiative will be available to students in San Francisco, San Mateo, and Santa Cruz throughout the current school year at no cost to the schools or students.
 "Kindness is one of the most noteworthy contributors to a positive school climate change" said Jeremy Lin. "There are many challenges facing youth in school communities today and we know this partnership with EVERFI will help empower students to become leaders in their school communities and reduce the existence of bullying."
Positive school climates are critically important for students to achieve their full academic and personal potential. But bullying can negatively impact students' sense of social, emotional and physical safety – key components of an inclusive school climate.  The Jeremy Lin Digital Scholars program helps students identify their unique talents, grow their resilience in the face of adversity, and build strong connections with others. The same skills students learn to discourage bullying today can also help them become the influential leaders of tomorrow.
"It's critical that we equip young people with the leadership skills needed to prevent bullying in their school communities for a safer environment," said Brian Cooley, President of EVERFI Sports & Entertainment. "We're incredibly excited to work with the Jeremy Lin Foundation and grateful for Jeremy Lin's leadership as the first professional athlete foundation partnership supporting digital education to prevent bullying."
Media Contact:
Sonya Udler
Chief Communications Officer
202-899-5728