New Perspective on Fraternity and Sorority Life
EVERFI + NACUBO
Webinar On-Demand
New Perspective on Fraternity and Sorority Life
Perceptions of Non-Members and Evidence of Civic Thriving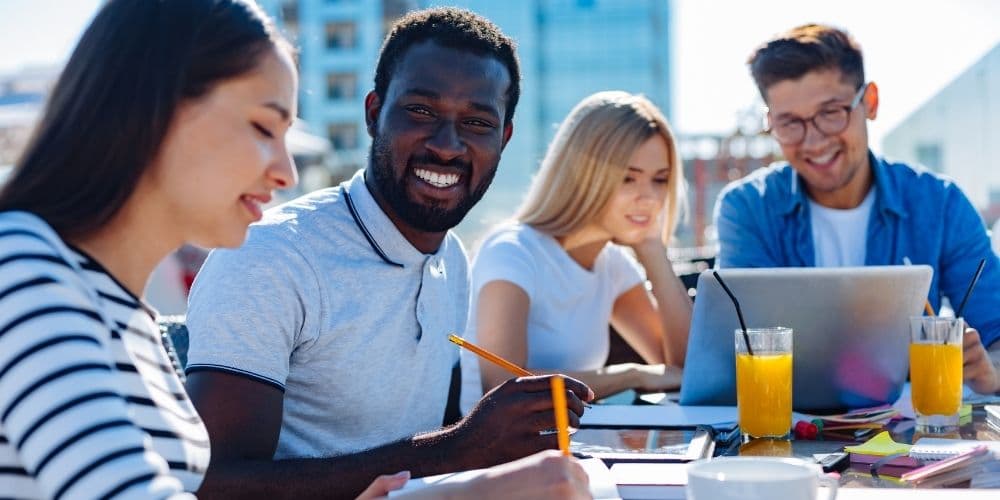 In December 2020, EVERFI and NIC entered into a three-year strategic research partnership to study two critical questions associated with fraternity and sorority life on college campuses:
What are the perceptions of non-fraternity and sorority members regarding fraternity and sorority life?
What are, if any, the unique developmental strengths present among fraternity/sorority members that set them apart from non-members?
In this webinar, we will share key findings from the analysis and recommendations for practice. Attendees will also hear how these findings informed the build of our new CommunityEDU: Fraternity and Sorority Life training, previously GreekLifeEDU. 
Featured Speakers:
Dr. Brian Burkhard, Ph.D. | Research at EVERFI 
Brian is a youth development researcher who has partnered with K-12 schools, universities, nonprofits, and the military to study the ways that young people thrive.  His research on positive youth development has been featured in publications such as The Journal of College and Character, The Journal of Positive Psychology, and The Encyclopedia of Child and Adolescent Development. At EVERFI, Brian leads the research efforts of the Impact & Education team, leveraging education technology and advanced statistical insights to drive social change.
Kimberley Timpf | Senior Director of  Impact & Education at EVERFI
At EVERFI, Kimberley serves as a subject matter expert in alcohol and other drug misuse prevention, prescription drug safety, and hazing prevention. She also supports our Fraternity and Sorority National organization partners. Kimberley has worked in the alcohol and other drug prevention field for more than 25 years, directing nationally recognized prevention programs and accruing an impressive range of experience and expertise that informs our substance misuse-related course content, and ensures EVERFI's thought leadership is aligned with current research and innovative practice.