Delivering Financial Education to Customers and Communities
A Conversation with Zelle®, BankNewport, and Think Bank
WEBINAR
Delivering Financial Education to Customers and Communities
Learn how your financial institution can introduce customers and communities to financial education.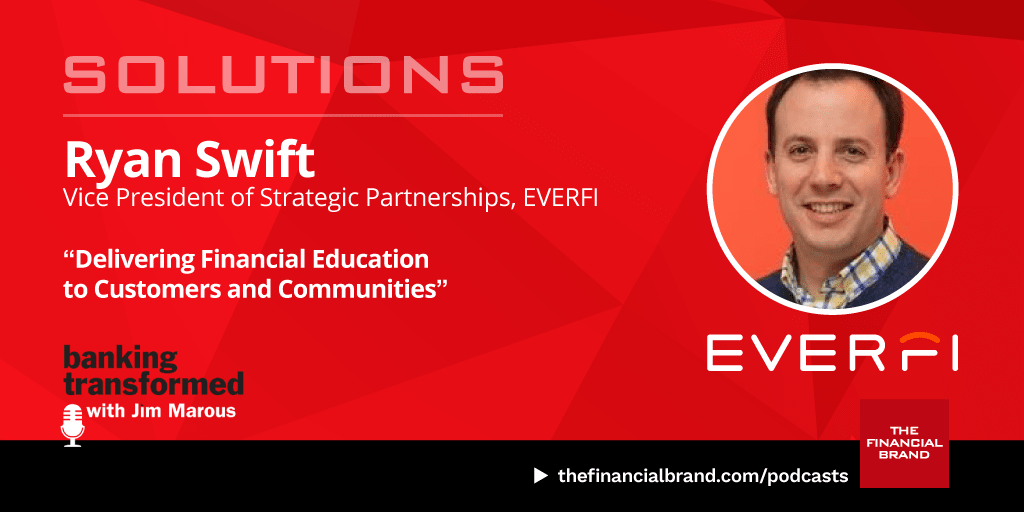 Providing trust through personal financial education is an imperative for the entire finance services sector. It is also a cornerstone to building engagement across the entire customer journey.
The need for financial education extends across every socio-economic segment and every age category. Advanced technologies have made the delivery of personalized financial education more feasible and more impactful for any sized financial institution.
What You'll Learn
How EVERFI has brought Financial Education at scale to communities across the country.

How local financial institutions can bring financial equity to communities.
The Panelists
Ryan Swift — Vice President of Strategic Partnerships at EVERFI

Jim Marous —  Co-Publisher at The Financial Brand