Engaging Young Consumers with Financial Education
A Conversation with Zelle®, BankNewport, and Think Bank
WEBINAR ON DEMAND
Engaging Young Consumers with Financial Education
Learn how Zelle® and EVERFI have reached more than 66,000 students across 1,443 schools nationwide to date to bank responsibly in the digital age.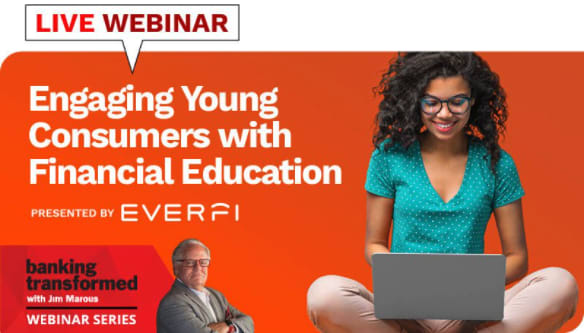 Financial education is important to Gen Z, but what happens when basic personal finance isn't understood? It can lead to poor decisions about finances, and that's why Zelle® and EVERFI partnered to create Money Moves: Modern Banking & Identity Protection®. A course designed to prepare high school students to bank responsibly in the digital age, protect themselves, and secure their financial future.
Watch this webinar on demand to hear from experts, Alexis Castorina, Sr. Director, Consumer Marketing & Education at Zelle, and Stephanie Holzwarth, VP of Enterprise Partnerships at EVERFI and Jim Marous, Co-Publisher at The Financial Brand.
You'll Learn:
How to build a relationship with a new, younger customer segment
How financial education can fit into your marketing mix
How financial institutions can quickly tap into innovation and digital banking to build brand affinity with younger customers
Learn more about EVERFI's partnership with Zelle® and the Money Moves course here.