Celebrate Financial Literacy Month with EVERFI!
Free Digital Lessons for Grades 4-12
EVERFI's digital lessons help prepare your students for lifelong financial success. It's easy to get started! These bite-sized lessons on critical financial topics are standards-aligned and don't require any prep from you.
Featured Resources for Financial Literacy Month
Check out these 1-2 minute overview videos of our most popular HS/MS/ES financial education courses.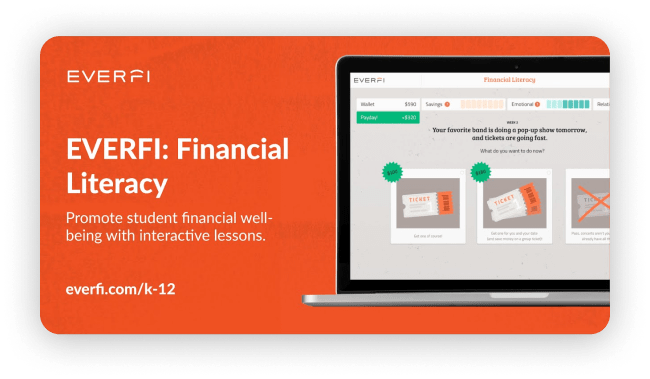 To help educators support K-12 students in developing life skills, we've partnered with Pear Deck on a collection of free lessons to jumpstart real-world learning.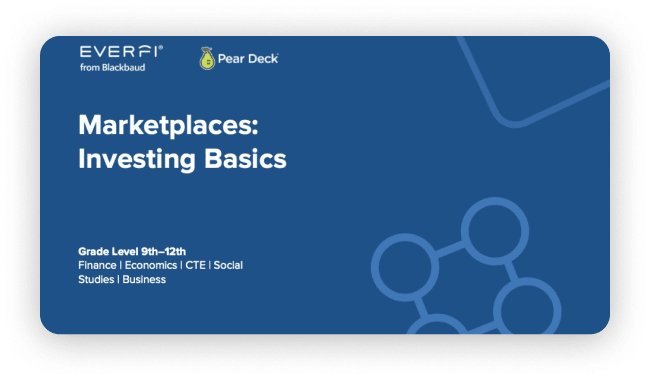 Why Students Need Financial Literacy Lessons
of high school students report not feeling prepared to compare and evaluate financial institutions

of high school students aren't prepared to select, open, and manage a savings or checking account

states require at least one semester of personal finance to graduate high school (with more on the way!)
of students who took the one-time FutureSmart course experienced knowledge gain

students reached through K-12 Financial Education Programs last school year

schools reached through K-12 Financial Education Programs last school year