13,000+ Districts Count on EVERFI
Let EVERFI Help You With:
Join thousands of districts using EVERFI,
including the 100 largest in the nation.
"Top notch from top to bottom. The service,
outreach, resources, and knowledge that the
EVERFI team members & our representatives
have provided are second to none."
Engaging (& Free) Resources
100's of standards-aligned essential skills
lessons that grow with your students.
All at no cost thanks to partners like:
Check Out Our Most Popular Resources
EVERFI Financial Literacy
Grade Level: 9-12
Banking Basics, Income & Employment, Credit & Debit, Consumer Skills, TurboTax Simulation
FutureSmart
Grade Level: 6-8
Financial Values & Goal Setting, Budgeting, Saving, Career Exploration
Vault: Understanding Money
Grade Level: 4-6
Responsible Decision Making, Income & Careers, Credit & Borrowing, Budgeting
Understanding Mental Wellness
Grade Level: 8-10
Self-Awareness, Self-Management, Social Awareness, Relationship Skills, Responsible Decisions
Character Playbook: Building Healthy Relationships
Grade Level: 7-9
Self-Awareness, Self-Management, Social Awareness, Relationship Skills, Decision Making
The Compassion Project: Lower Elementary
Grade Level: 2-3
Empathy, Compassion, Growth Mindset
Data Science Foundations
Grade Level: 9-12
Collecting, Cleaning and Validating Data, Analyzing Data, & Reporting on Data
Endeavor: STEM Career Exploration
Grade Level: 6-9
Engineering Design, Interpreting & Analyzing Data, STEM Careers
Future Goals Hockey Scholar Math & Science Editions
Grade Level: 4-7
The Scientific Method, Math & Science in the Real World, STEM Careers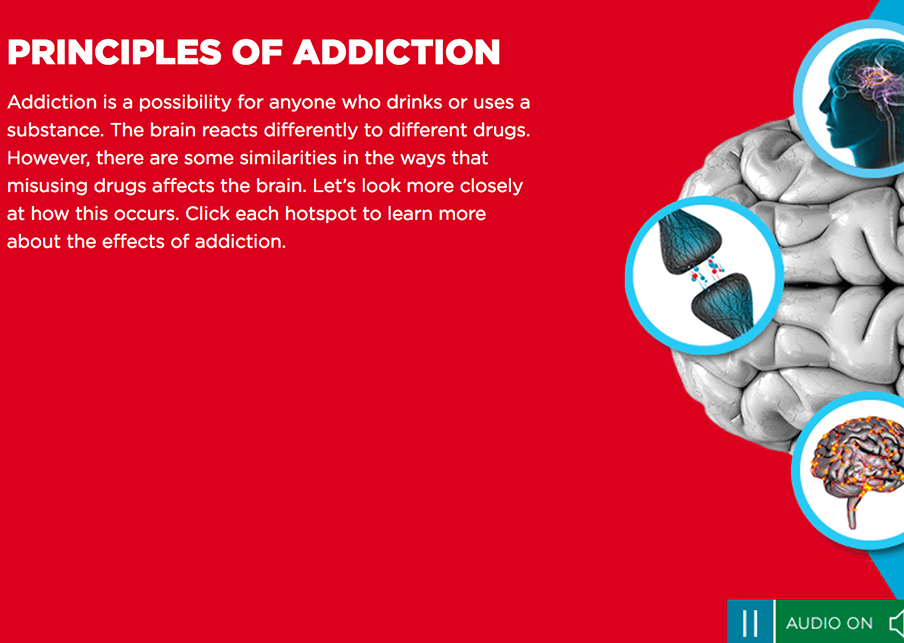 Prescription Drug Safety
Grade Level: 8-12
Prescription Drug Basics, Addiction & the Brain, Refusal Skills
Vaping: Knowing the truth
Grade Level: 8-12
Dangers of Vaping, Addiction & Nicotine, Refusal Skills & Resources to Quit
Healthier Me
Grade Level: 1-4 & 6-8
Basic Food Groups, Well Balanced Meals, Healthy Habit
306: African American History
Grade Level: 8-12
Key Individuals, Events and Periods in African American History
WORD Force: A Literacy Adventure
Grade Level: K-2
Spelling, Letter Sounds, Vocabulary, Comprehension
Proven Partners
Dedicated support throughout all stages
of planning, implementation, & support.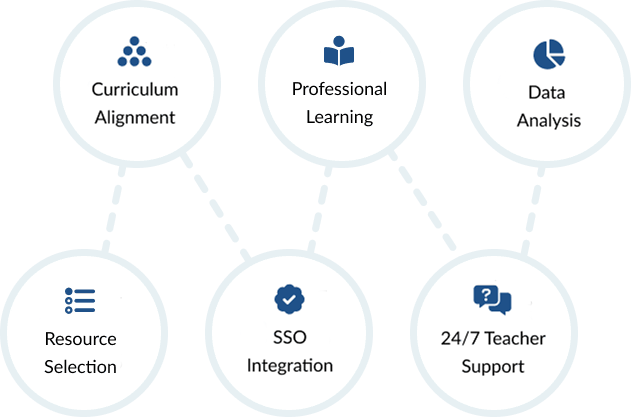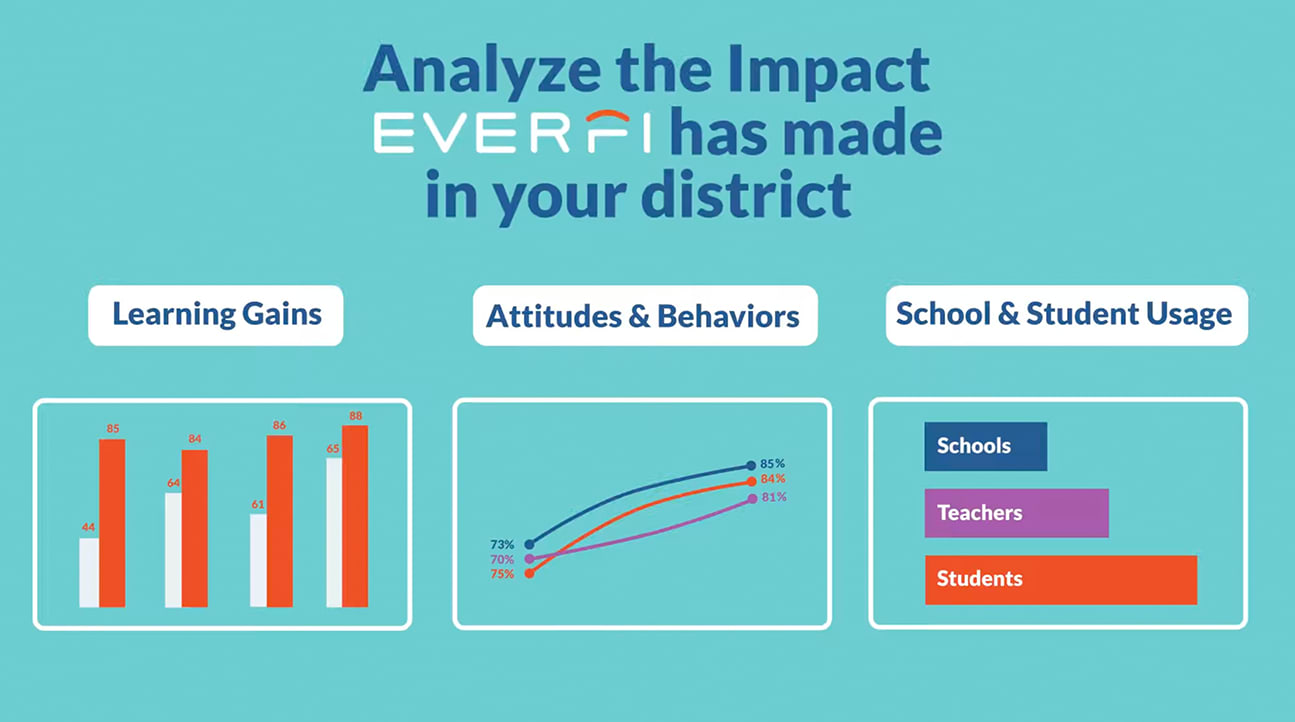 Analyze Your Impact
Make informed decisions with
your district's unique data, and
dive deep into 500+ data points.
Get Recognized
Join the community of districts
being highlighted nationally for
their commitment to whole child
education.

Get Engaged
Learn from & network with
leaders from across the country
on topics that matter through
our admin professional learning
community.
Frequently Asked Questions