Financial Literacy & Financial Education for K-12 Students
Prepare students for their financial future
According to Forbes, 87% of teens say they don't really understand their personal finances (2022). The need for financial literacy programs is undeniable. More than a third of states require financial education; many more have bills pending.
Financial education is more than dollars and cents. It's about establishing better spending habits, instilling confidence, and equipping the next generation with the real-world skills to manage financial goals and milestones.
EVERFI's online financial education curriculum, training, and support are completely free to K-12 educators.
Financial Literacy Education FAQ
Research from the Consumer Financial Protection Bureau found that financial skill and financial self-efficacy are strongly associated with financial behavior, and so are key steps on the path to financial well-being. In this context, financial skill is knowing how to find, process, and take action based on information and self-efficacy is confidence in one's ability to reach financial goals.
EVERFI works with partners to secure funding so that all of our digital financial literacy resources, training, and support are completely free to teachers, districts, and families.
Financial literacy and education are very similar and work together – while financial education means that people can understand complex financial concepts, financial literacy supports them to put these concepts into action.
Understanding and being proficient in the use of different financial skills, such as investing, budgeting, and personal financial management, is known as financial literacy. The cornerstone of your relationship with money is laid out by financial literacy, which is a lifetime learning process. The earlier you begin, the better off you will be as education is the secret to financial success.
Financial literacy and education are very similar and work together – while financial education means that people can understand complex financial concepts, financial literacy supports them to put these concepts into action.
Prior to taking part in financial education, less than a third of high school juniors and seniors
reported that they felt prepared to compare financial institutions and select one that best meets
their needs (32%). Slightly more students -- but still less than half (47%) -- felt they could select,
open, and manage a savings or checking account.
In general, there are 5 main principles of financial literacy:
Earn

Save and invest

Protect

Spend

Borrow
No, our digital lessons help students learn more about financial education without a bank account.
Our financial literacy programs are designed to equip students with the knowledge and skills necessary to make informed and effective decisions with their financial resources. They introduce students to key concepts such as budgeting, saving, investing, understanding credit, and planning for the future. By understanding these concepts, students are better prepared to navigate the financial decisions they'll encounter in their daily lives and in the future. In addition, these programs also help students develop critical thinking skills that can be applied to financial situations, fostering financial independence and responsibility. By partnering with established organizations, like EVERFI, we ensure the content is engaging, relevant, and age-appropriate.
To start a financial literacy program for students, first understand the needs and abilities of your targeted age group. Curriculum for younger students should cover basic concepts like the value of money, saving, and distinguishing between wants and needs, while older students may delve into more complex topics like budgeting, investing, credit, and taxes. Once you've identified the relevant topics, develop engaging and age-appropriate educational materials or identify existing resources that could be used. Partner with schools or educational institutions to deliver the program and provide training for teachers if necessary. Incorporate interactive activities and real-world examples to make learning more practical and engaging. Lastly, create an evaluation method to assess the effectiveness of the program and make necessary improvements over time. Starting a financial literacy program for students can be significantly streamlined by partnering with a company that already has established programs, such as EVERFI. By partnering with EVERFI, or similar organizations, you gain access to a wealth of educational content that has been tested and proven effective. This can save considerable time and effort in developing a curriculum from scratch. In addition, these companies often provide support in implementing the program and training educators. Therefore, such a partnership can be a highly effective strategy for introducing a comprehensive and high-quality financial literacy program to students.
Financial literacy refers to the understanding of various financial skills, including personal finance management, budgeting, investing, borrowing, earning, saving, and the utilization of financial resources. These abilities hold significance for knowledgeable decisions regarding investments, financial resources, and personal financial health. Financial literacy encompasses comprehension of budgeting, investing, credit and debt, planning for savings and retirement, understanding taxes and insurance, and navigating financial institutions and systems. Possessing these skills provides individuals with the capacity to steer through financial decisions they encounter and to make informed choices about their money management. In the absence of financial literacy, individuals may end up making unfavorable financial choices, which can lead to adverse consequences in the long run.
Comprehensive, Digital Financial Literacy
EVERFI's free lesson library offers financial education curriculums for students in grades 4 through 12. Each program offers a range of scenario-based activities, allowing students to puts their saving, spending, and financial planning skills to practice in a real-world context.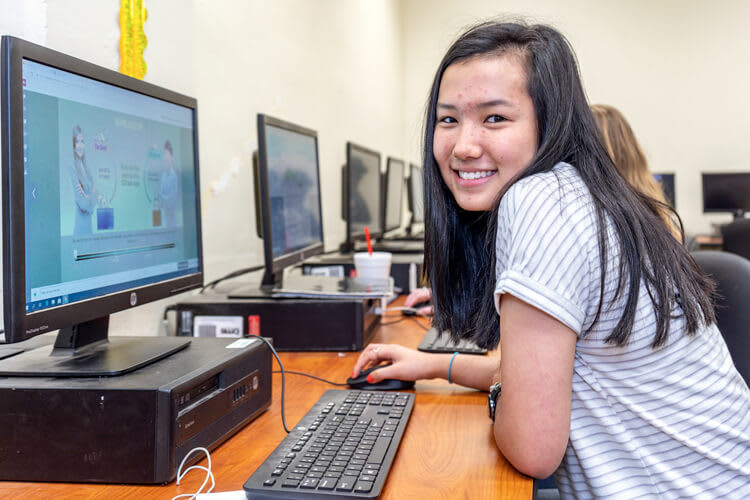 Access and Accountability
Asynchronous learning allows for lessons anytime, anywhere with built-in assessments and real-time grading.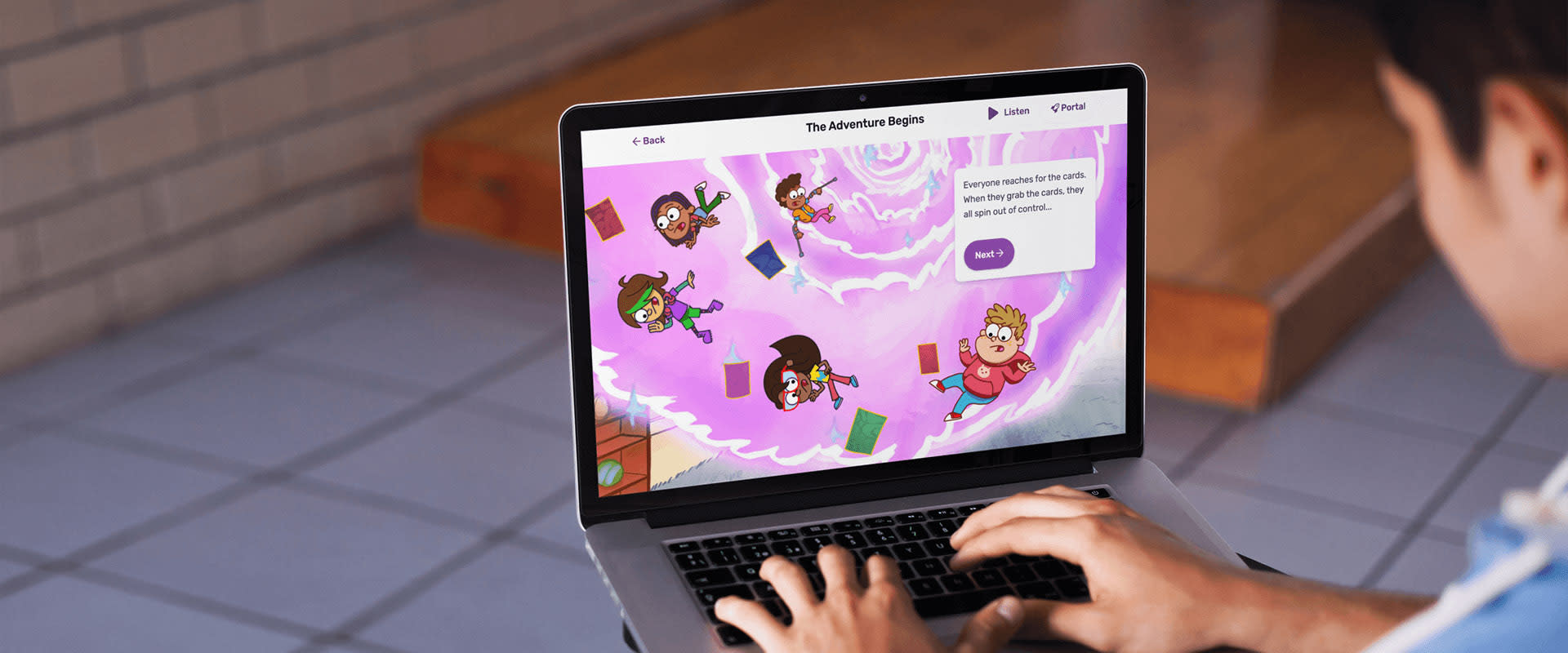 Turnkey Lessons
Gamified financial skills in a fail-safe environment. Teachers receive lesson plans, activities, & discussion guides, too.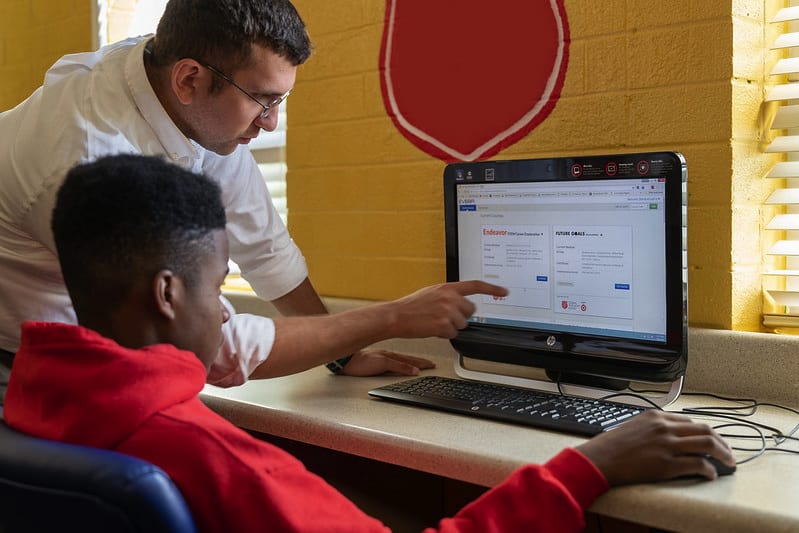 Implementation Support
Our regional support team guides teachers every step of the way, through on-demand training and professional learning events.
EVERFI'S HIGH SCHOOL FINANCIAL WELLNESS SUITE
Financial Literacy for High School Students
EVERFI's High School Financial Wellness Suite offers educators the platform to create a comprehensive, customized learning experience, deepening student knowledge around a range of personal finance topics. All of the interactive, online resources are available to schools free of charge.

If you're new to EVERFI and need help accessing our free lessons, let's connect.