Overview
FREE FOR K-12 TEACHERS, STUDENTS, AND DISTRICTS
Grow: Financial Planning for Life
Real-World Personal Finance Skills for Teens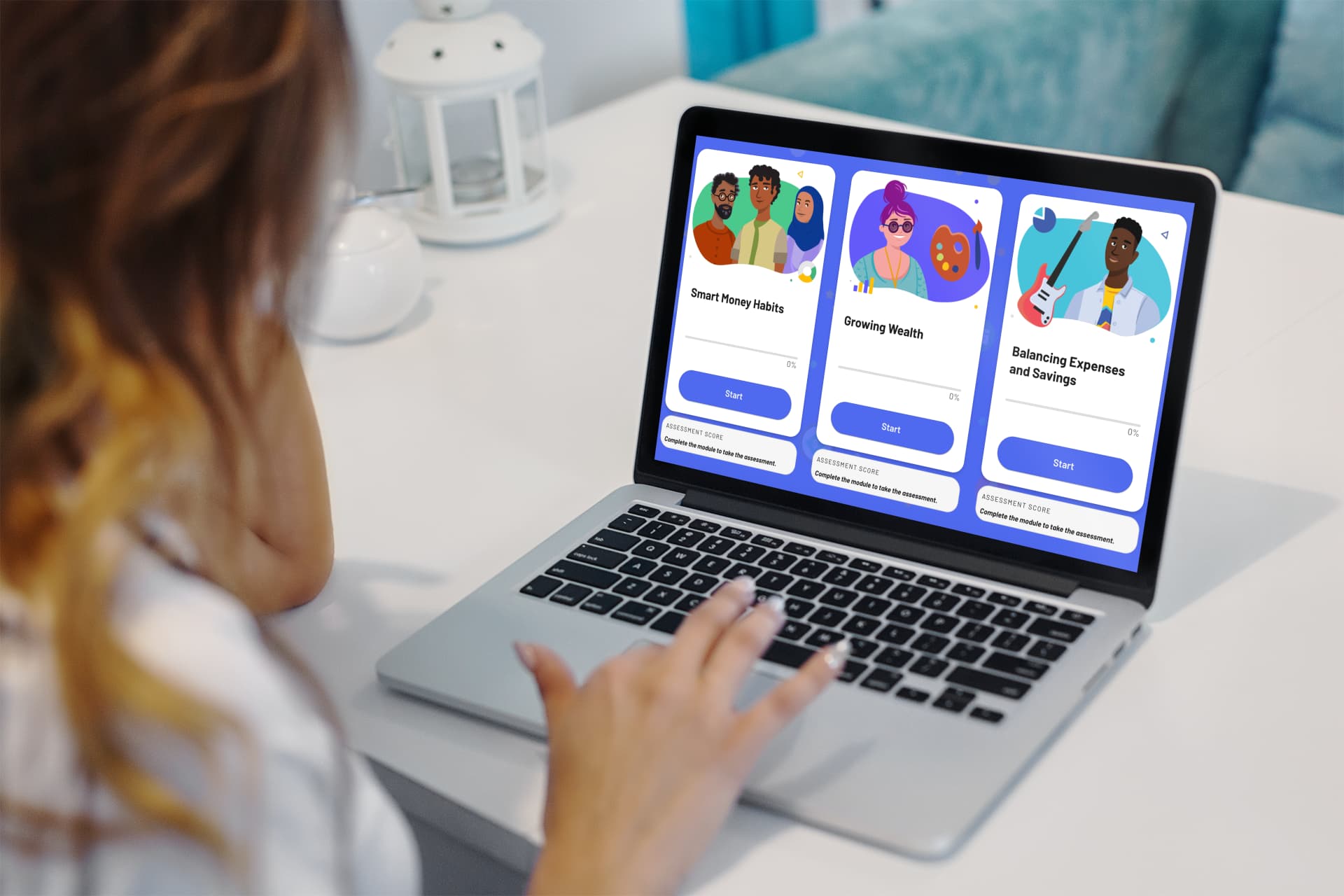 STUDENT LEARNING OBJECTIVES
Planning for the Future
SMART Money Habits
Growing Wealth
Consumer Skills
Balancing Expenses & Savings
OVERVIEW
Grow: Financial Planning for Life is a digital program that helps teach students how to make wise financial decisions to promote financial well-being over their lifetime.
Immersive digital environments and diverse characters bring modern, relevant financial education objectives to life. Students accelerate their financial understanding through problem-solving, self-reflection and games that provide real-life scenarios for practice.
KEY DETAILS
BEST FIT:
Economics, Financial Algebra, Family and Consumer Science, Business, and AVID
TIME PER LESSON / TOTAL DURATION:
10 Minutes / 40 Minutes
STANDARDS:
Jump$tart Coalition for Personal Financial Literacy National Standards
LANGUAGES:
English, Spanish
Create Your Teacher Account
Hear Why Teachers & Students Love Using EVERFI
"I think it is important for students to learn about financial literacy and budgeting because these courses teach students real life skills that they are going to need in their everyday life to be successful and survive in the real world."
Gabriel A.
High School Teacher
Texas
"This EVERFI course helped me understand the different kinds of ways and methods I can use to set up a budget and stick to it. I now feel confident in understanding how to set up my future financial stability with the knowledge of budgeting I have now."
Seth M.
High School Student
Ohio
"The world runs on money; understanding how to earn, manage, and use monetary assets to one's benefit is absolutely crucial for everyone living in this modern age. What I've learned in EVERFI has given me indispensable knowledge on how to plan out my future with my financial needs in mind, and that will ultimately help me live a happy and successful life."
Erin P.
High School Student
Maryland