Overview
FREE FOR K-12 TEACHERS, STUDENTS, AND DISTRICTS
Health Literacy Curriculum for High School
Making Healthy Choices & Navigating Medical Care
STUDENT LEARNING OBJECTIVES
The Importance of Health Insurance
Healthcare Options
Accessing the Healthcare System
Reading & Negotiating Medical Bills
Avoiding Medical Debt
OVERVIEW
EVERFI's Healthcare Literacy courses empower students to become advocates for their own health and financial wellness, helping them understand when and where to ask for help with health care decisions.
The two supplemental resources, Healthcare Literacy: Making Healthy Choices & Navigating Medical Care are available to K-12 Schools at no cost.
KEY DETAILS
BEST FIT:
Health, PE, FACS, Economics, CTE, Business, Advisory
NUMBER OF LESSONS:
Two courses with a total of 4 lessons
TIME PER LESSON / TOTAL DURATION:
15 minutes / 60 minutes
STANDARDS:
Jump$tart Personal Finance Education Standards, National Health Education Standards (NHES), Common Career Technical Core (CCTC) Standards
Making Healthy Choices
In this standalone introductory lesson, students learn about how to manage their health, how to advocate for themselves and their medical needs, and how physical and financial health are connected.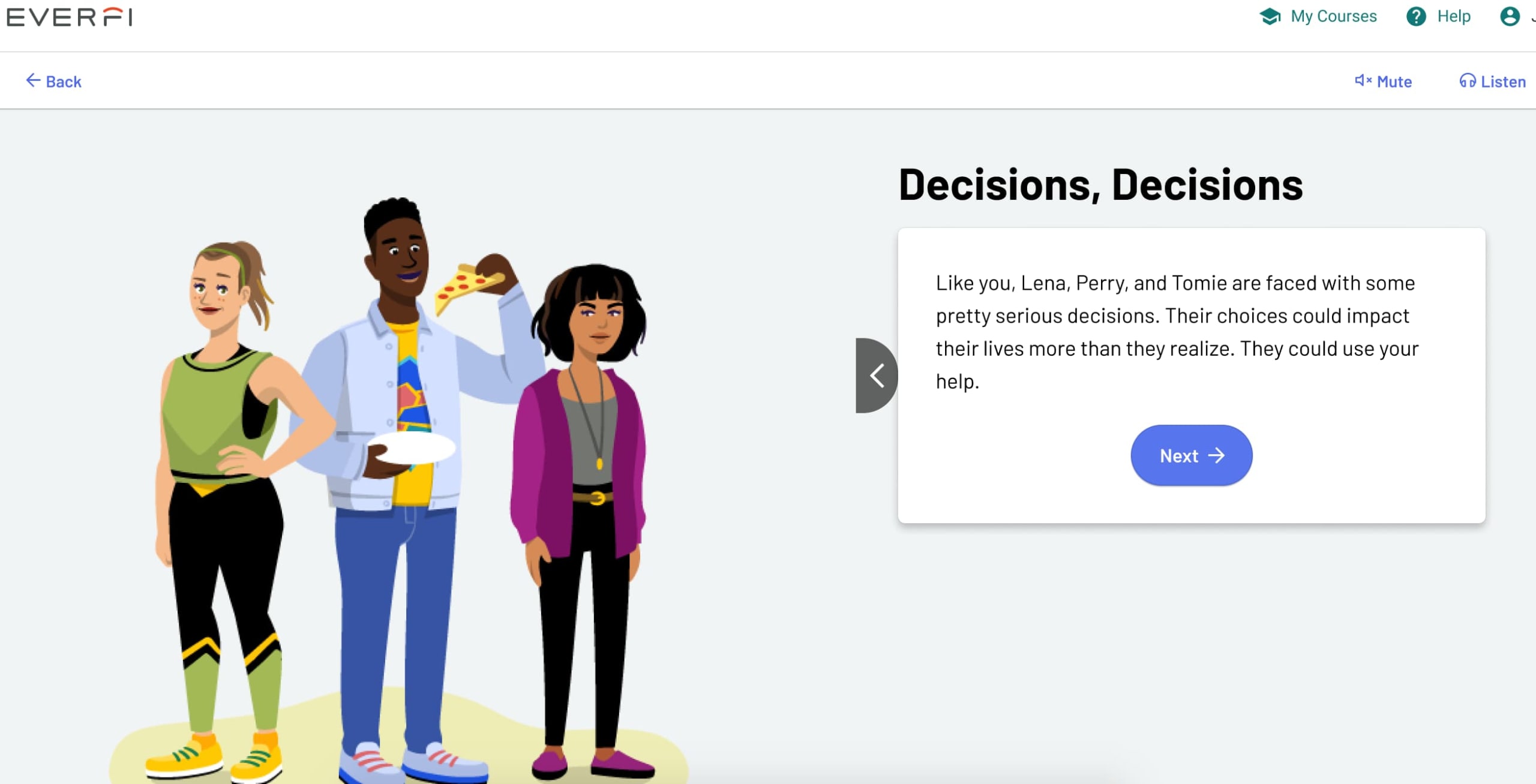 Navigating Medical Care - Lesson 1
Navigating Medical Care - Lesson 2
Navigating Medical Care - Lesson 3
Create Your Teacher Account