Positive Effects of Peer Pressure & Why It Can Be Beneficial
Classroom best practices and strategies
Positive Effects of Peer Pressure & Why It Can Be Beneficial

What comes to your mind when you think of the term peer pressure? I immediately remember those afterschool special videos that always showed some young character faced with a moral or illegal dilemma as their friends encouraged the character to join in. The scene would pause or a celebrity would come in to talk about why you shouldn't give into peer pressure and be your own person.
Despite our younger experiences,  peer pressure isn't always a negative concept. Oftentimes, the effect of social pressure can be the positive, beneficial push needed to accomplish goals.  For example, thanks to positive peer pressure throughout the years, I ran a half marathon, met new people, and crossed many items off of my bucket list. The same can be true in the classroom.  Below are a few activities that you can set up in your classroom and school to encourage positive peer pressure.
Accountability Buddies 
Positive peer pressure often comes down to being accountable and responsible for your actions. By creating accountability buddies, students will have another peer that cheers them on and pushes them to accomplish the goals laid out in front of them. 
Elementary: Create groups of two to three students and assign each group a classroom chore. It could be making sure all of the books are put away after an activity, a group to pass out/collect papers or segmented line leaders. Have students in the group switch weekly or monthly on who becomes the accountability buddy and leads the activity.

Middle School: Do you have a homeroom or advisory period with your students? Have them pair up and discuss where they are succeeding and experiencing challenges academically. Each week, set up a check in time for students to meet with their buddy and talk about how they plan to turn things around in tougher classes. 

High School: Think about an issue you have in your classroom. It could be low participation, spotty attendance or poor homework completion. Give students an accountability buddy that will help combat the problem in your classroom. Maybe it's having the buddy sending a text saying they look forward to seeing them in class or recognizing when the student participates in a discussion. It doesn't have to be complicated as long as you provide opportunities for students to recognize and influence positive behaviors in your classroom.



Preventing Bullying Culture 
Peer pressure is often associated with bullying and isolation. Use positive peer pressure to encourage students to develop a culture of inclusion in your classroom and school that makes everyone feel that they belong.
Elementary: Do you have a behavior board or some variation of it? Get students involved by setting up a list of good behaviors like great listening, being helpful, being nice etc. Give students the opportunity to recognize their classmates for these good behaviors by letting them put congratulatory stickers on their behavior boards each week.

Middle: Middle school is an excellent time to encourage young leaders and create opportunities for recognition. If your school has a student council, help them develop some ideas for preventing bullying and negative peer pressure.

High School: Have you ever watched a rap battle? Stay with me here. A lot of times, you'll see one main rapper surrounded by people just rapidly encouraging the rapper up in the back, otherwise known as hyping them up.
Set aside 5-10 minutes each week to do a morning hype report in your class. Students pair up and share a goal they've accomplished that week and something they are looking forward to. Each student will take turns presenting to the class while their partner hypes them up. It sounds silly but it is a great way to break the ice and boost self confidence.
Coaching Positive Peer Pressure
Are you a coach? You have the opportunity to work with students in an athletic setting, remind them that many of the lessons they learn on the field can be used in their schools as well.
Elementary: As little ones start out in sports, they are getting their first lessons in good sportsmanlike conduct. To reinforce that good sportsmanship can happen anywhere, ask your athletes where they saw positive behavior in their classroom. If they name a specific student, encourage them to be vocal and tell that student they appreciate them.

Middle: A big part of athletics is goal setting. Whether the goal is to win a  championship or just improve mile times, positive peer pressure can help students get to that next level. Each week, set up a time for your athletes to vocalize their support for another teammate. It can be as simple as "Hey Chris, I know you're trying to improve your free throws. I know you can do it."

High School: As students get older, the stakes can be higher in athletics. It is a time when negative peer pressure can completely derail a student's athletic and academic career. Charge your team with the challenge of positive peer pressure when it comes to making good decisions that will contribute  to their success both on and off the field. 
Talk about positive peer pressure in your classroom and try out some of these ideas to reinforce it! When was the last time you experienced positive peer pressure?
---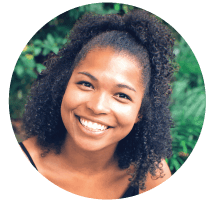 Caitlin is currently the Schools Manager for Colorado and started with EVERFI in 2019. She is passionate about accessible, quality education and loves being able to connect with teachers. She has a Masters in Higher Education Administration from The George Washington University and received a Bachelor's' Degree in Communication Studies from Christopher Newport University.