Overview
FREE FOR K-12 TEACHERS, STUDENTS, AND DISTRICTS
BINAH: Building Insights to Navigate Antisemitism & Hate
Understanding Anti Semitism Lesson Plans
Student Learning Objectives:
The Early Story

Modern Jewish Life

The Impact of Antisemitism

Being an Ally
Overview
BINAH: Building Insights to Navigate Antisemitism & Hate is a digital course developed in partnership with the Anti-Defamation League that motivates students to identify as global citizens with respect for all people, regardless of the makeup of their school community. Designed to integrate into Social Studies, ELA, or SEL curriculum, it can be taught in conjunction with teaching about the Holocaust, or as an independent lesson. Topics include the impact of antisemitic attacks on American society as a whole, the vast diversity of modern Jewish life, and how to be a strong ally. The first-person narrative storyline will help students to understand the history of antisemitism and connect past events with those happening in the present.
BINAH: Building Insights to Navigate Antisemitism & Hate is offered to K12 schools at no cost thanks to our partnership with The Anti-Defamation League. This course was a finalist for the 2021 Edtech Awards in the category of "digital courseware solution."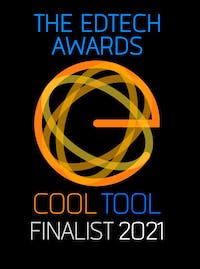 KEY DETAILS
BEST FIT:
English, Social Studies, Advisory
TIME PER LESSON / TOTAL DURATION:
15 min / 60 min
STANDARDS ADDRESSED:
C3 Social Studies Standards, Common Core State Standards in English Language Arts and College & Career Readiness
Create Your Teacher Account
If you're new to EVERFI and need help accessing our free lessons, let's connect.