Create authentic learning experiences with Canva for Education and EVERFI
Create authentic learning experiences with Canva for Education and EVERFI
We're excited to announce our partnership with EVERFI from Blackbaud, a ready-made digital lesson provider with a mission to equip students with real-world skills. EVERFI courses range from financial literacy, career readiness, to social-emotional learning, and more. Lessons are 100% free and used by over 50,000 schools. Canva for Education created an EVERFI template collection that makes it even easier for students to engage in creative and authentic learning experiences. This partnership combines meaningful educational content with dynamic visuals to make learning fun and engaging!
Check out the full collection of EVERFI templates! Or just search "EVERFI" in Canva!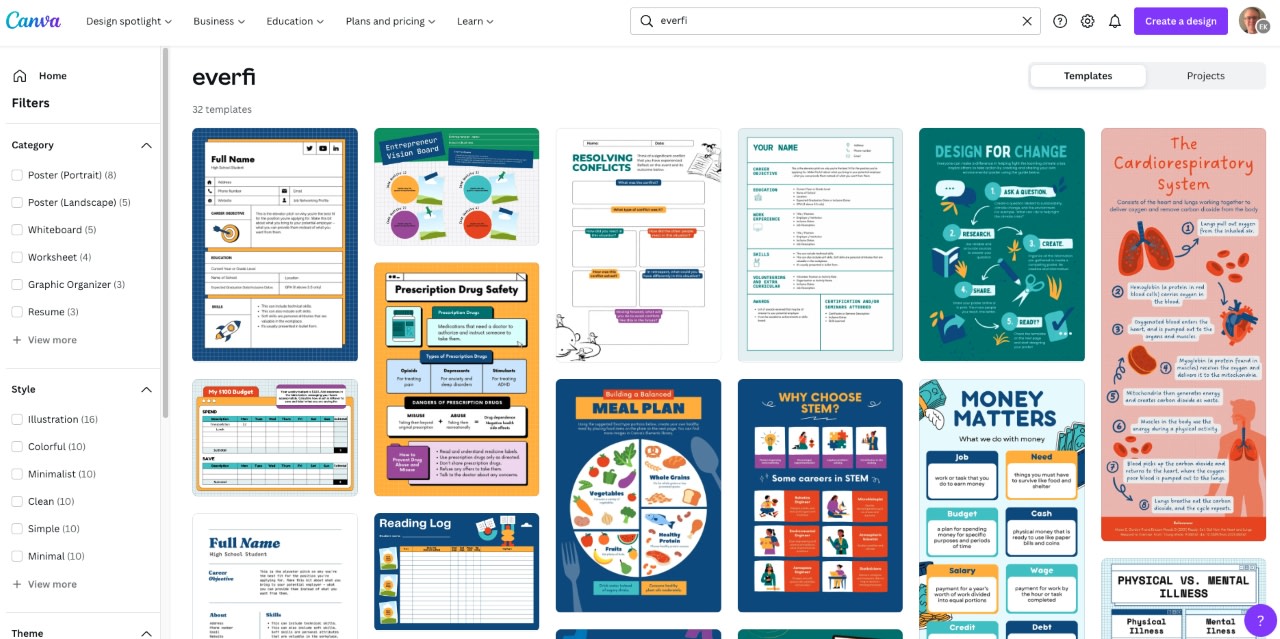 Here's an overview on how teachers and students can get started learning real-world skills with Canva and EVERFI:
Get inspired with these real-world learning experiences
Here are 10 ways to get started with Canva and EVERFI!
For elementary school:
1. Financial Literacy – evaluate financial decisions with this needs vs. wants activity paired with Vault: Understanding Money
2. Early Literacy – track your reading activity paired with WORD Force – A Literacy Adventure
3. SEL – demonstrate empathy with this Kindness Matters poster paired with EVERFI's The Compassion Project
For middle school:
4. Digital Literacy – create tips to keep safe online paired with Ignition – Digital Wellness and Safety
5. STEAM – explore careers in STEAM paired with Endeavor
6. SEL – consider how to resolve conflicts paired with Character Playbook
7. Financial Literacy – plan a budget for a class celebration paired with FutureSmart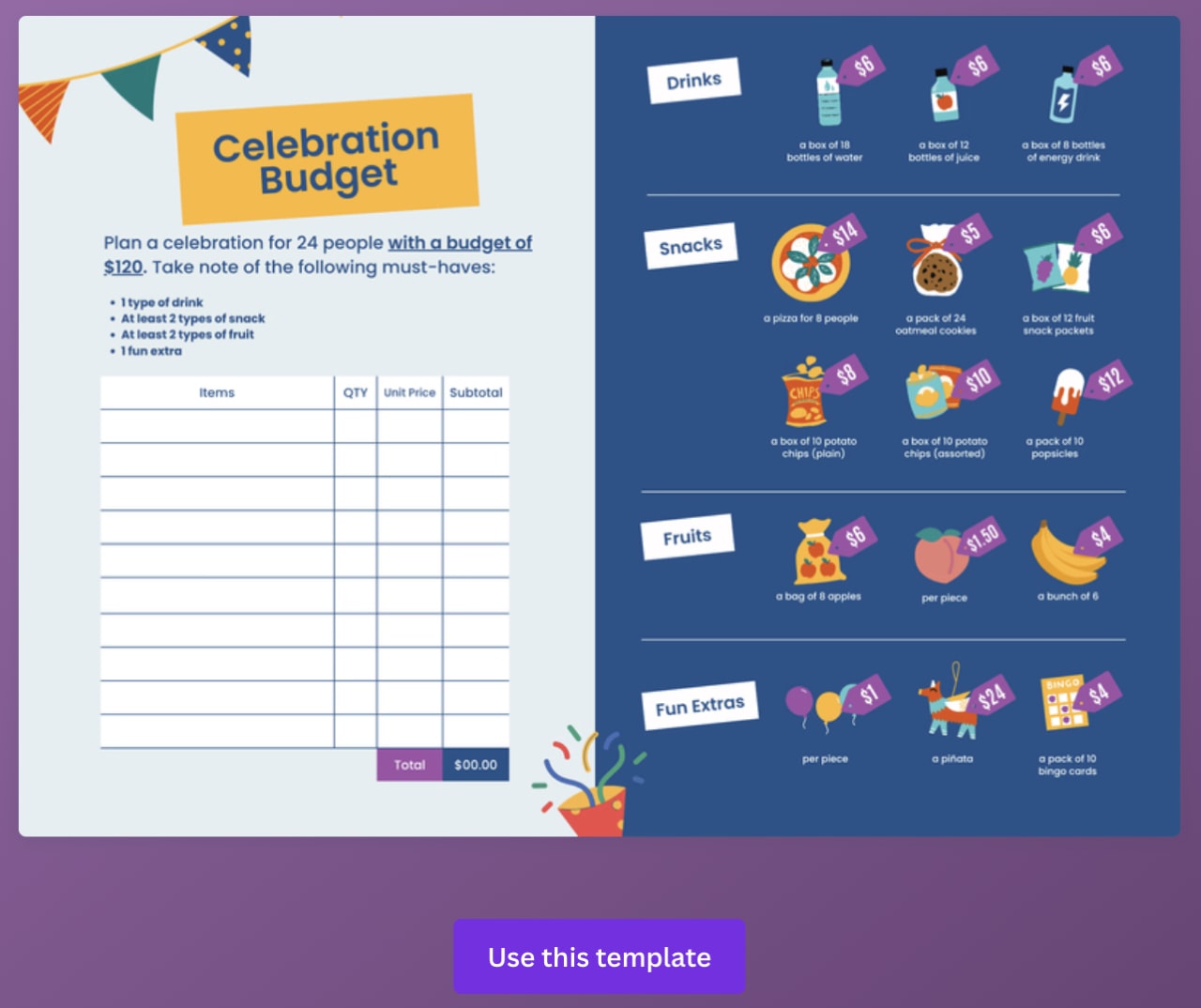 For high school:
8. Financial Literacy – start planning for your financial future paired with EVERFI – Financial Literacy
9. Health and Wellness – prioritize self care paired with Understanding Mental Wellness
10. Career Readiness – start building your high school resume paired with Keys To Your Future
See the entire collection of EVERFI templates for even more possibilities!
Summary
The Canva for Education and EVERFI partnership supports teachers as they engage 21st century learners with real-world knowledge and skills. Canva is loaded with tens of thousands of ready-to-use educational templates and EVERFI is continuously growing their collection of relevant and practical lessons. Together, the educational possibilities are endless!
Canva for Education makes it easy to create, collaborate, and communicate visually in the classroom and beyond. It's 100% free for K-12 districts, schools, teachers, and students. Bring your ideas to life with over 70,000 ready-to-use educational templates from presentations, posters, comic strips, book reports, infographics, newsletters and more.