Growth Mindset Activities: What Can You Be Teaching In Your Class?
Growth Mindset Activities: What Can You Be Teaching In Your Class?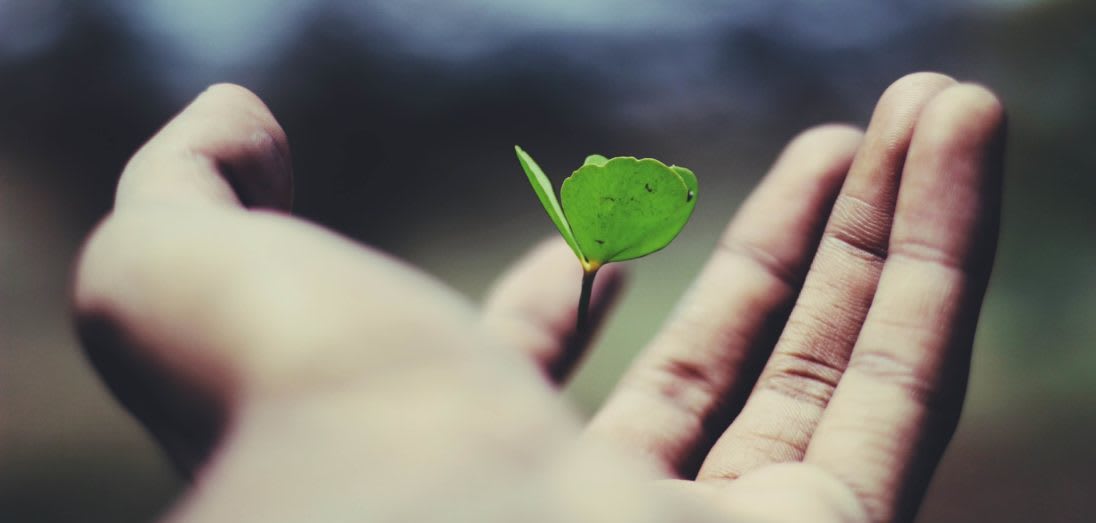 Do you embrace change? Do you thrive on being challenged? Do you believe in yourself? If you answered yes to these questions, congratulations, you have what it takes for a growth mindset!
Carol Dweck, a Stanford University psychology professor, spent decades researching the idea that individuals have the ability to develop and expand their own mental capacity in order to learn more.
Referred to as growth mindset, the concept is pretty simple. Those with a fixed mindset who do not believe that their skills can be improved are less likely to be successful than those with a growth mindset— individuals who have faith that their brain is constantly evolving in order to learn new things.
As educators, we are often tasked with the difficult job of closing academic achievement gaps. But how do you do so when you have a group of students who are stuck with a "fixed mindset"? Here are 4 activities for cultivating a growth mindset in the classroom:
1. Brainstorm
Let's assume students have no prior knowledge of what mindset even means.
Try this: As a class, have students draw what they think a fixed mindset would look like versus a growth mindset. Come up with some words to describe what a person would look like with a fixed mindset. Perhaps they are "stuck in the mud" with their way of thinking.
Then brainstorm what an individual could look like with a growth mindset. Maybe they are a "flowering plant." Then have the group share their drawings explaining their reasoning behind the illustrations.
2. Instill confidence
In order to change their way of thinking, students must first believe in their abilities and talents. Through consistent and effective praising, teachers can have a dramatic impact on a student's confidence level.
Try this: Keep daily score of your praising efforts and keep them focused on the process, not the person. Set a goal for the amount of praise-statements you would like to give during a class period. Tally the amount of praise-statements given and keep track of which students they are given to using a printed off attendance sheet. Reflect at the end of the week whether you met or exceeded your goal. Were there certain students who didn't receive praise on their efforts this week?
3. The Power of Yet
In lesson 8 of EVERFI's Compassion course, students learn how to improve their growth mindset skills through practice. Try this: Hand out the Power of Yet worksheets to students. Try filling one out for yourself first to use as an example.
Emphasize that it's ok if they are unable to do the thing they are working on quite yet because each one of them has a growth mindset! Give the students time to work on and fill out their own Power of Yet worksheets and share them with the class.
4. Role Play
Once your class understands the concept of a fixed versus growth mindset, it's time to act it out. What does it look like to be confident in your abilities? Try this: use the printable in EVERFI's Compassion course on page 4 to act out some scenarios with the group.
Break the class up into partners and have partner 1 read off the statements in column 1 of, "I'm not good at this," or "I give up," or "This is too hard." Partner 2 will work to rephrase the insecure statement into one that demonstrates a growth mindset way of thinking such as, "I will be good at this in due time," or "I will keep trying." Then have the partners switch roles. Once the activity is done, practice your praising efforts throughout the week by noticing when a student is speaking with confidence in their abilities and try to give them a shout out for it.
And there you have it! Four simple growth mindset activities with ways to begin practicing in the classroom today. Remember, it's just as important to be mindful of your own thoughts and the messages you send to students through your words and actions. So stay mindful.
Book suggestions:
For you – Mindset: The New Psychology of Success
For students – Your Fantastic, Elastic Brain: Stretch It, Shape It, The Book of Mistakes, Bubble Gum Brain
---