Overview
FREE FOR K-12 TEACHERS, STUDENTS, AND DISTRICTS
Sustainability Foundations: Ready to Recycle
Education for Sustainability
STUDENT LEARNING OBJECTIVES
Single-stream recycling
Refining vs. recycling
Sustainable choices
OVERVIEW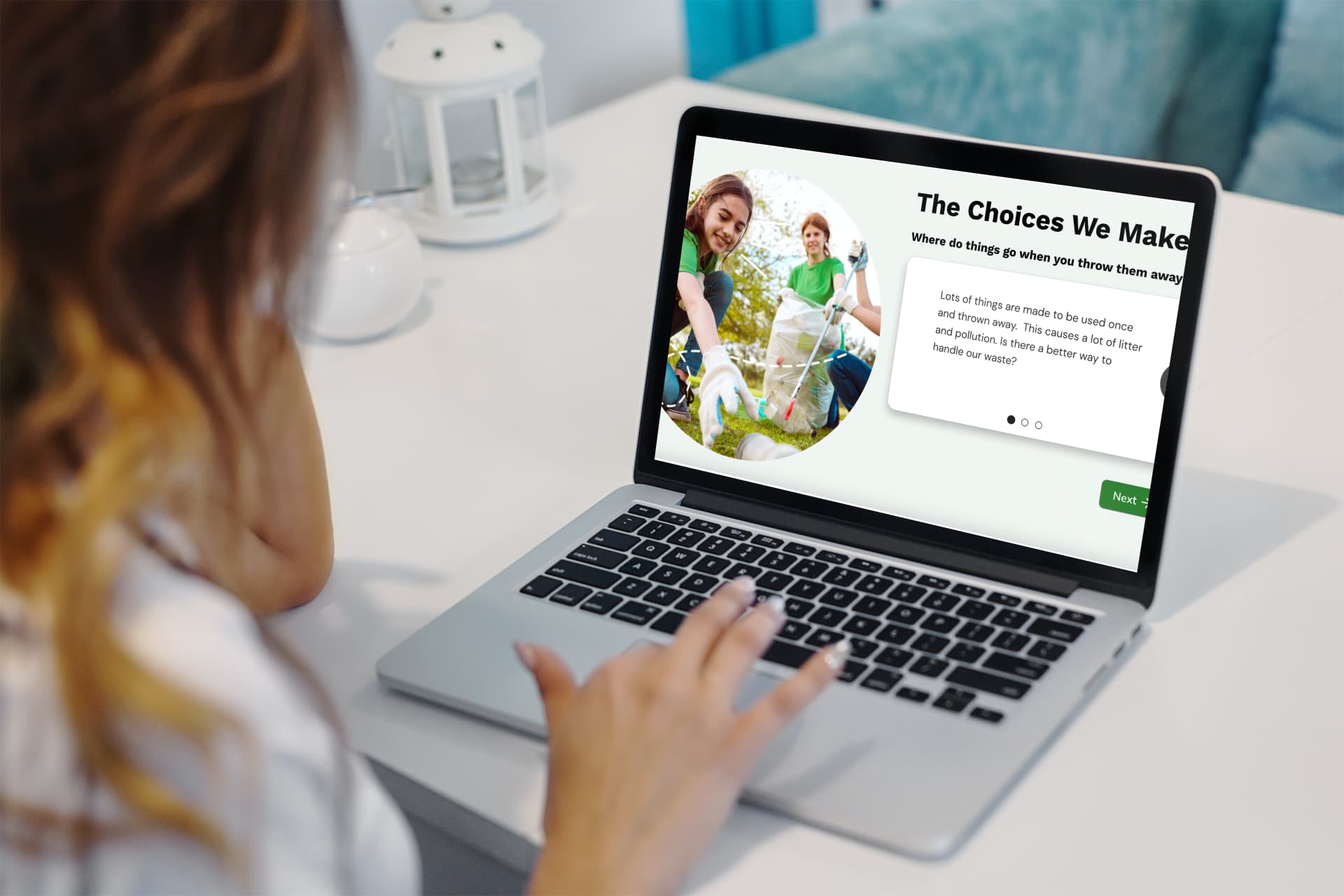 Sustainability Foundations: Ready to Recycle builds on the knowledge and skills that students learned in Sustainability Foundations and helps students develop strategies for becoming better informed consumers when it comes to recycling. Students will learn about single-stream recycling, the environmental impacts of mining and refining raw materials to be used in consumer goods, and how to make sustainable choices.
Ready to Recycle is available for all U.S. and Canadian Schools at no cost.
KEY DETAILS
BEST FIT:
Science, Social Studies, Advisory
TIME PER LESSON / TOTAL DURATION:
15 minutes / 45 minutes
STANDARDS:
Next Generation Science Standards, Common Core Math and ELA State Standards, CASEL Competencies, National Social Studies Standards
Want more resources for teaching sustainability?
Check out Plants, Animals, and Our World