Overview
FREE FOR K-12 TEACHERS, STUDENTS, AND DISTRICTS
Understanding Mental Wellness
Mental health awareness training course
STUDENT LEARNING OBJECTIVES
Introduction to Mental Health
Understanding Mental Health Challenges
Mental Health Coping Strategies
Staying Healthy in Times of Uncertainty
Seeking and Offering Help
UNDERSTANDING MENTAL WELLNESS OVERVIEW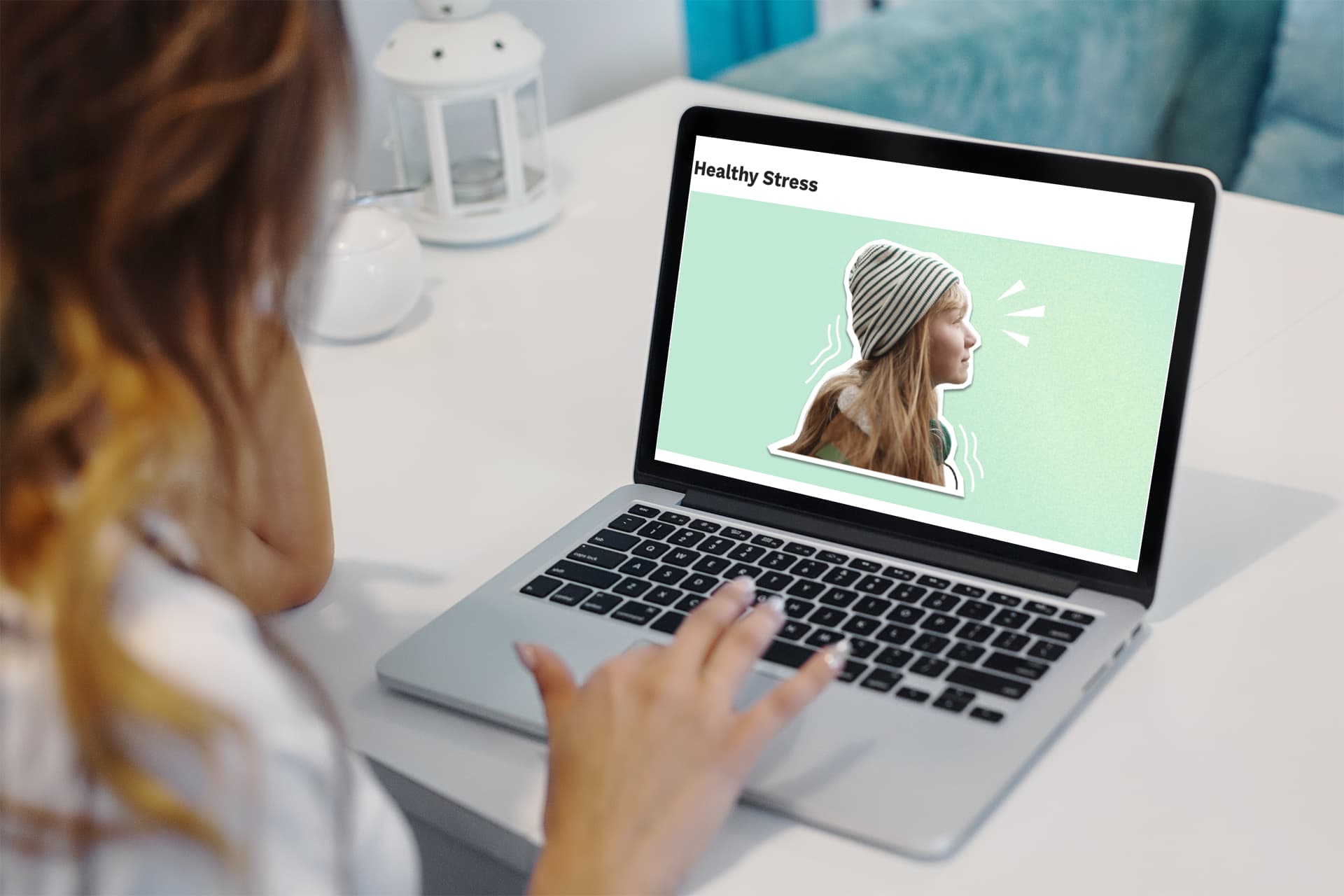 Like our physical health, our mental health can be strengthened or diminished through daily habits. Understanding Mental Wellness introduces students to the topic of mental health and the ways in which they can implement coping strategies to manage their own challenging thoughts, emotions, and behaviors. This course recognizes that students can be faced with external circumstances beyond their control which can impact their mental health. Students will learn how to support friends and family who may be struggling, how to recognize when to seek help, and how to access appropriate resources to do so.
What does this course cover?
Placing importance on mental health education in schools leads to less stigma and improves the overall mental health of students. As such, the mental wellness activities and lessons in this digital program focus on:
Supporting students in identifying threats to mental health early, and taking measures to increase factors that protect mental health.
Introducing students to the experiences of others in order to develop awareness and empathy, reduce stigma, and provide facts on the prevalence and symptoms of mental health conditions.
Fostering a mental health mindset and introducing mental wellness activities to help students develop feelings of self-efficacy and skills that promote and model advocacy for self and others.
Students learn the ways that changes outside of our control impact mental health including environment and unexpected events/sudden life changes (I.e. Covid-19 pandemic). A new lesson teaches mental health warning signs and provide resources for students and when they would be appropriate for referral.
Want more? Check out our Mental Health Awareness Month resources library.
KEY DETAILS
BEST FIT:
Advisory/Homeroom and/or Health
TIME PER LESSON / TOTAL DURATION:
10-15 Minutes / 60-90 mins
STANDARDS:
National Health Education Standards (NHES), CASEL Social and Emotional Learning Competencies
LANGUAGES
English, Spanish
Preview the lessons inside our mental wellness basics course
Introduction to Mental Health
Students define mental health, list behaviors and factors that maintain and contribute to positive mental health, define stress and explain how it interacts with mental health.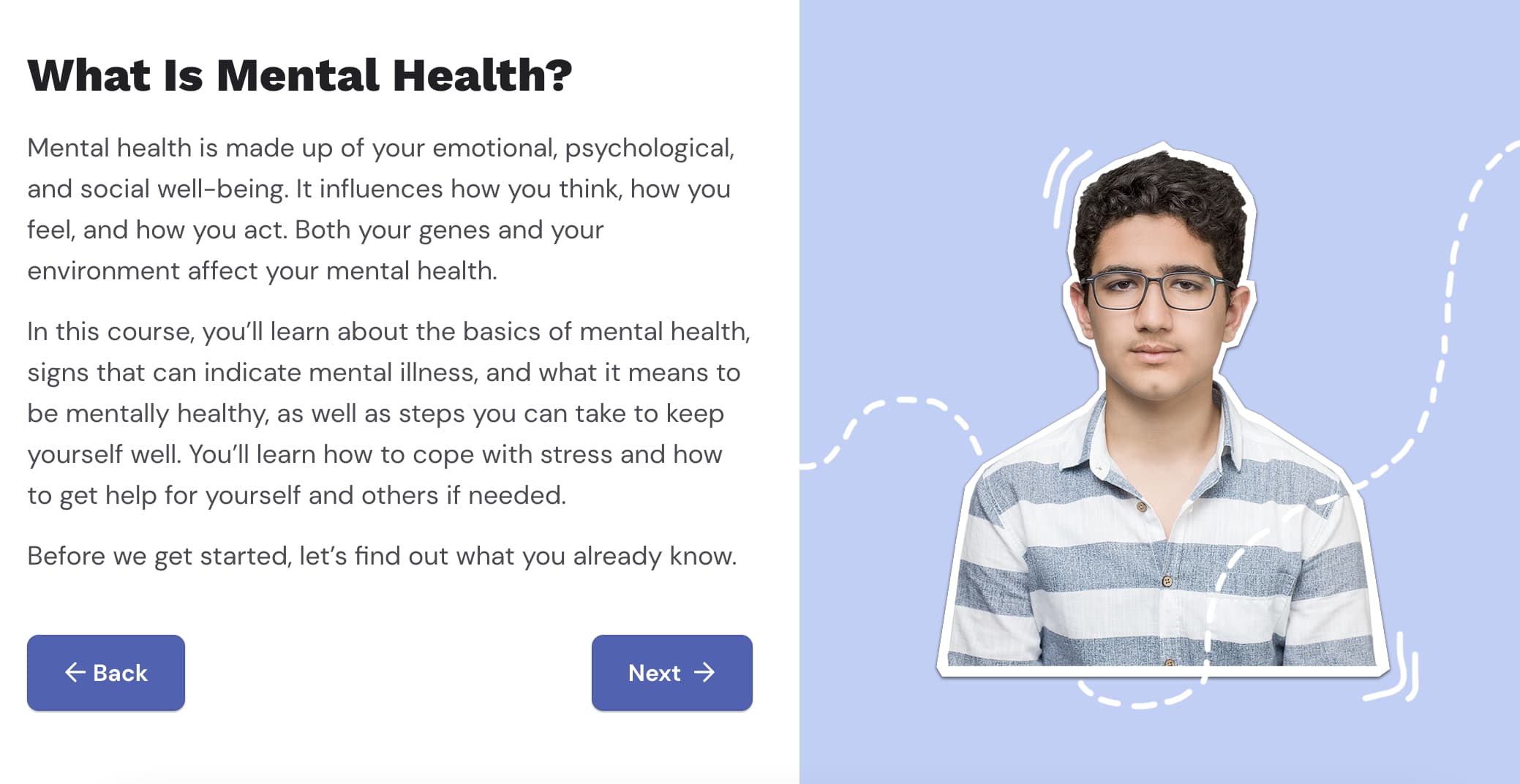 Create Your Teacher Account